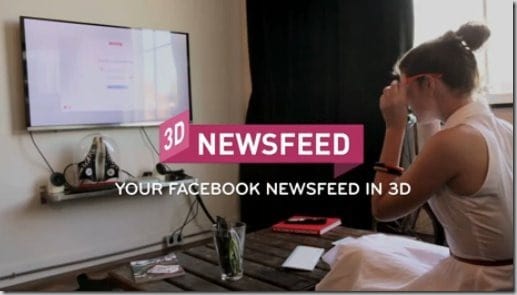 Facebook in 3D – Ah.. now that we've all gotten used to watching videos in 3D (or haven't we?), how about experiencing Facebook in 3D?
LG want to promote that the digital life is so much better in 3D and that doesn't just limit it to watching TV in 3D. They actually set-up LG 3D studios to research and test new possibilities of 3D technology, including interacting with your Facebook news feed. In 3D.
If you already have a 3D TV at home, then you can experience it full on, now, from the comfort of your living room. Make sure your 3D setting is enabled on your 3D TV, wear the 3D glasses, and open the LG 3D Newsfeed website on your 3D TV. The Facebook 3D Newsfeed is delivered through the "3D Newsfeed" Facebook app, so you do have to login using your Facebook account.
Don't have a 3D TV? That's okay. You can still experience it in 2D by opening the website on your computer or a non-3D TV.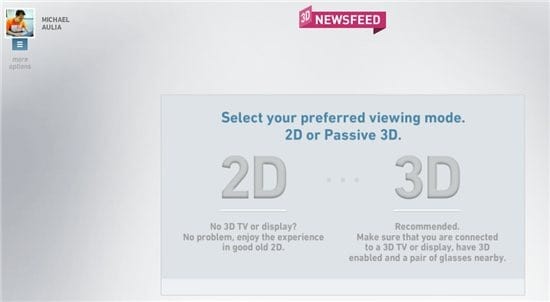 You will then be taken to your Facebook news feed, in 3D style: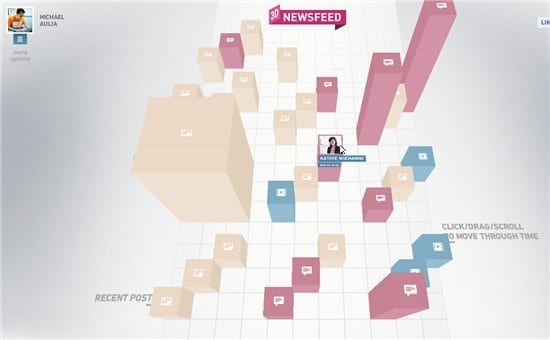 The red blocks are friends' wall posts, the cream? blocks are photos, and the blue ones are videos. Watching videos directly works: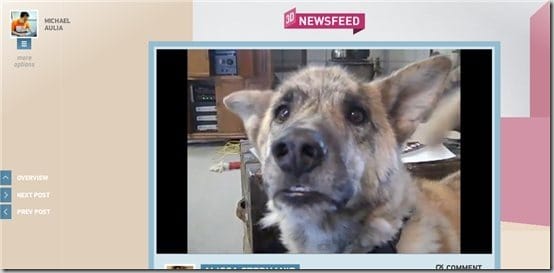 You can also Like and Comment on the posts like you normally do on the regular Facebook layout via the browser.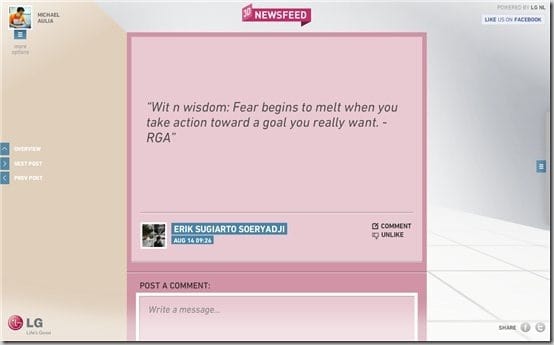 The Facebook 3D Newsfeed is quite cool, though whether people are going to like this better or not, is another question. For a start, it's not possible to know who posts what until you roll over on each block to find out. Of course, the application can always be updated later on to be more intuitive and sexier.
However, experiencing Facebook in 3D certainly feels different and I'm sure it will be a "Wow" experience when you look at this in 3D. Nevertheless, feel free to give it a play through your monitor.
Here is the official video from LG:
Note: This post is sponsored by LG