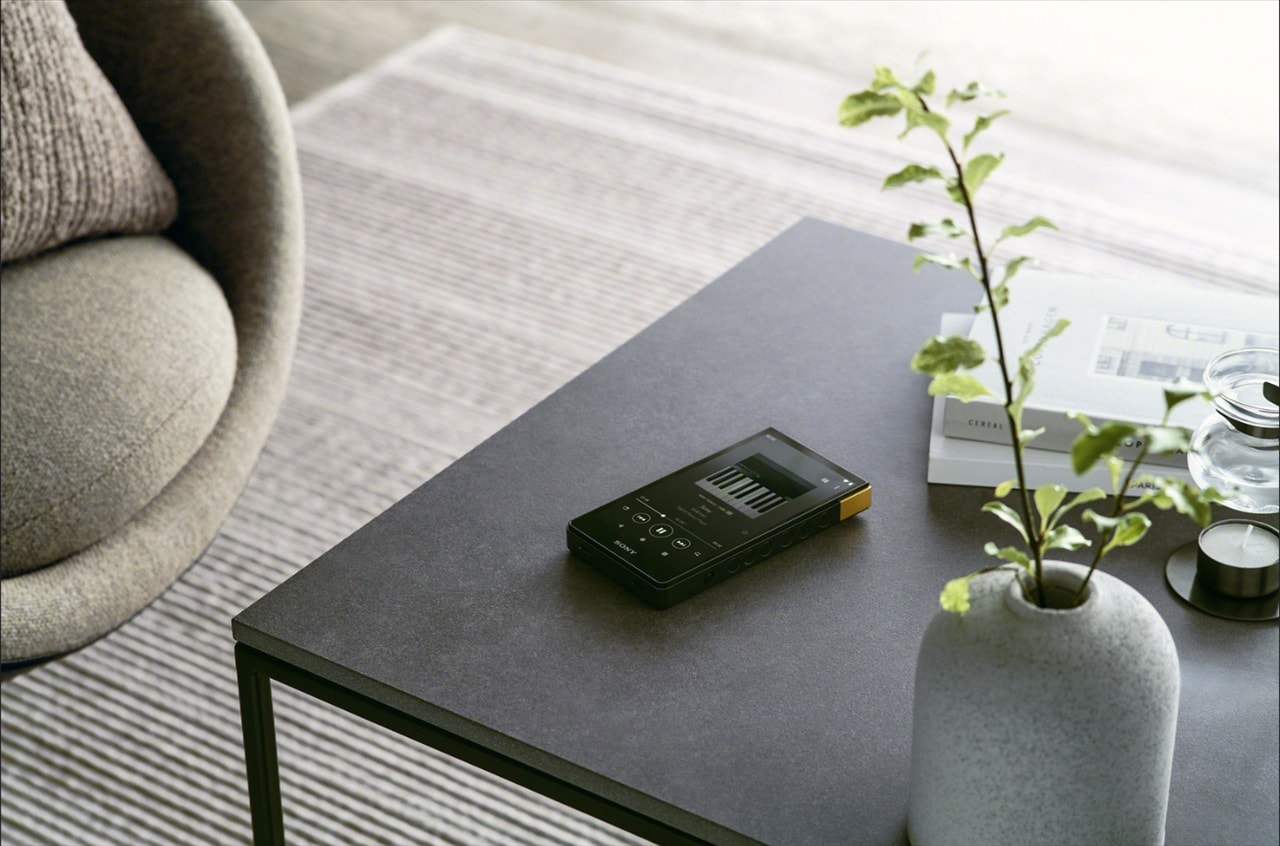 Most of you might not even know that back then in my era (around the 80s), Sony Walkman was very popular. Think of it as your main, portable music player like an iPod (or your smartphone, these days) where you can plug your earphones to listen to your favourite tunes.
Back then however, you'd have to insert a cassette in that contains all your recorded songs. If I'm not mistaken, I think a tape could only hold around 16-25 songs. But it was a really popular, portable music player back then (I had one myself).
In a surprising move, Sony has just released not only one, but two new music players in the Walkman family: the NW-ZX707 and NW-A306. It's been completely redesigned for the modern era so you don't need a cassette anymore to be able to listen to your favourite tunes this time.
The NW-ZX707 has a large 5″ display and offers an awesome sound quality thanks to its fine-tuned capacitors with a FTCAP3 (High polymer capacitor) and a large solid high polymer capacitor which offers large capacitance and low resistance. It integrates a DSD Remastering Engine where PCM (Pulse Code Modulation) audio is resampled into an 11.2 MHz DSD (Direct Stream Digital). Sony NW-ZX707 has a battery life of up to 25 hours of 44.1kHz FLAC playback, up to 23 hours of 96 kHz FLAC High-Resolution Audio playback, or up to 22 hours with the streaming service apps.
On the other hand, the NW-A306 is half the price of NW-ZX707. It has a smaller 3.6″ touch screen and physical music controls, but also delivers awesome sound quality (though not as awesome as the higher-priced NW-ZX707). It has more battery life as a result: Up to 36 hours of 44.1kHz FLAC playback, up to 32 hours of 96kHz FLAC high resolution audio playback, or even up to 26 hours with the streaming service apps.
Both the NW-ZX707 and NW-A306 both use Edge-AI (Artificial Intelligence), DSEE Ultimate™ (Digital Sound Enhancement Engine) to upscale compressed digital music files in real time. This means you can enjoy your music (even downloadable ones) in higher quality.
The new Sony Walkman NW-ZX707 and NW-A306 Pricing and Availability
The new NW-ZX707 and NW-A306 will be available in Australia from late February 2023 for the price of A$999.00 (NW-ZX707) and A$499.00 (NW-A306, Black only).