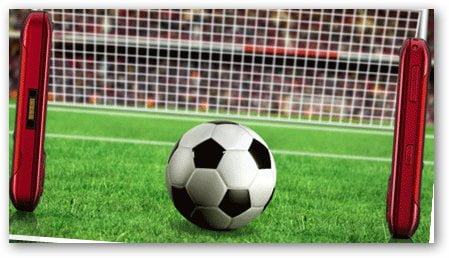 Ever think of playing Wii outside of your home? The latest Sony Ericsson mobile, the F305, is actually equipped with a motion sensor technology, allowing you to play games using motions. The phone comes with EA SPORTS™ FIFA09 motion game so you'll be able to test this technology right away. Of course, there are also other motion-ready games available pre-loaded such as a Bowling, a Jockey, and a Fishing game.
Check out the video and while you are at it, you might be able to win a Sony Ericsson F305 yourself by joining the Sony Ericsson F305 contest!
This is what you will look like while playing a motion game with your Sony Ericsson F305:

How's that for an ASD? (Attention Seeking Disorder) :D I think you also need to buy a strap while playing a motion game. I'm sure it won't be long until we see a real life video of people throwing their Sony Ericsson to a wall.
Anyway, to find out about the Sony Ericsson F305 Motion Mania Contest, click on the image below: