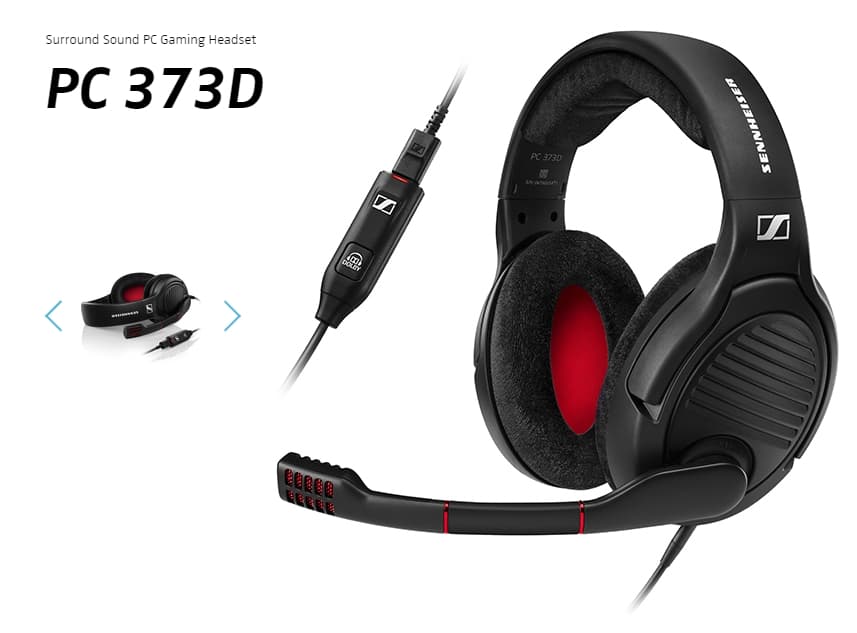 Sennheiser PC 363D gaming headset has been around for quite some time (check our PC 363D Review back in early 2013) and it has been one of my favourites gaming headsets to date. It's comfy, has great sound quality, and one of the best 7.1 audio positioning details I've ever experienced (and I've reviewed lots of 7.1 gaming headsets).
Though Sennheiser has released a few more gaming headsets since then, nothing was really on par with what PC 363D offers. Til now.
Sennheiser has officially announced the new PC 373D, a true successor of PC 363D, that comes with immersive 7.1 Dolby Surround Sound powered by Sennheiser ?s unique transducer technology for optimum clarity and accuracy.
Sennheiser PC 373D also features a high quality noise-cancelling microphone with an optional noise reduction algorithm. A perfect choice for competitive gamers in tournaments and such, where clear communications between team mates need to happen in a rather noisy environment.
The new PC 373D is available now in Australia for AU $399.95 RRP and comes with a 2-year warranty.