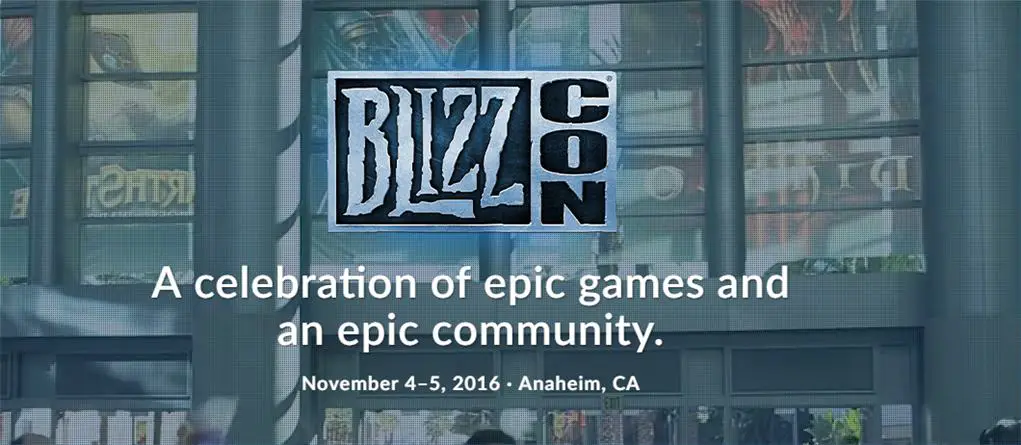 BlizzCon is a convention held anually by Blizzard Entertainment (the company behind great games titles like World of Warcraft, Diablo, Hearthstone, Overwatch, and more.
This year's BlizzCon event will kick off November 5-6 AEDT in California, marking the 10th anniversary of BlizzCon AND Blizzard's 25th. It's definitely going to be big.
If you are living on the other side of the globe like Australia, you can still attend virtually by purchasing a BlizzCon 2016 Virtual Ticket for AU $49.95.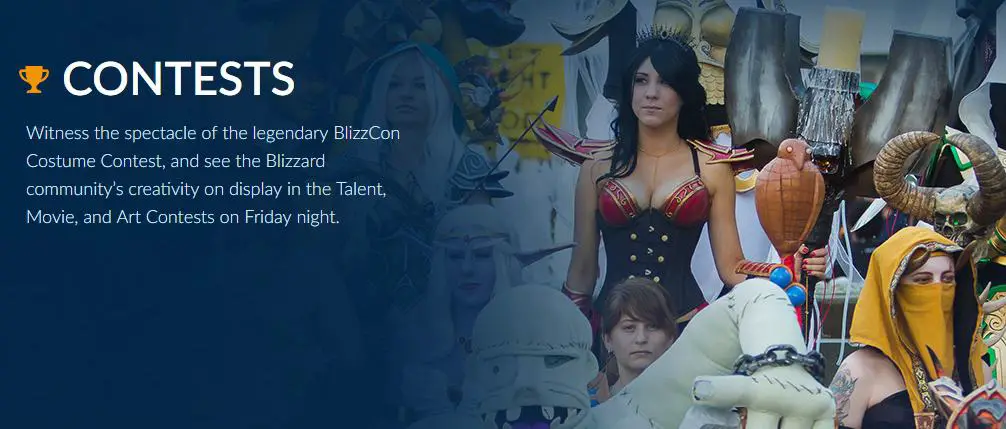 Here are the things you'll get from purchasing BlizzCon 2016's Virtual Ticket:
Developer Panels – Get a first look at the latest developments in World of Warcraft, StarCraft II, Diablo III, Hearthstone, Heroes of the Storm, and Overwatch—all live from the main and panel stages.
Exclusive Interviews – Want to go deeper into your favourite Blizzard games? Get even more insider info from members of Blizzard's development teams in exclusive in-depth interviews.
Community Contests – Watch your fellow players put their creativity on display in the costume, talent, art, and movie contests on Friday evening.
Closing Ceremony – Snag a front-row seat for the Saturday-night closing celebration, and help us give a weekend full of Blizzard gaming and esports action a raucous send-off—more information to come!
On-Demand Replays – Miss a panel or just want to revisit your favourite moment? The Virtual Ticket provides access to on-demand replays of main-stage and panel-stage events for three weeks after the show.
Then, there are more bonuses to enjoy even after the event is over:
Epic In-Game Items – Unlock commemorative BlizzCon in-game goodies for World of Warcraft, StarCraft II, Diablo III, Hearthstone, Heroes of the Storm, andOverwatch. More details coming soon!
Access to BlizzCon Loot – Shop for BlizzCon merch from home with access to this year's online BlizzCon sale, scheduled to run from October 10 through November 6 PDT (October 11–November 7 AEDT), and grab some snazzy new Blizzard gear debuting at the show.
Pre-purchase the BlizzCon Goody Bag (in a Box) – For the second year running, Virtual Ticket buyers have the option to pre-purchase a BlizzCon Goody Bag (though this year, it's in a box). Visit BlizzCon.com to learn more about how you can snag this chest full o' commemorative treasures.
To pre-order your BlizzCon 2016 Virtual Tickets, head off to BlizzCon official website.