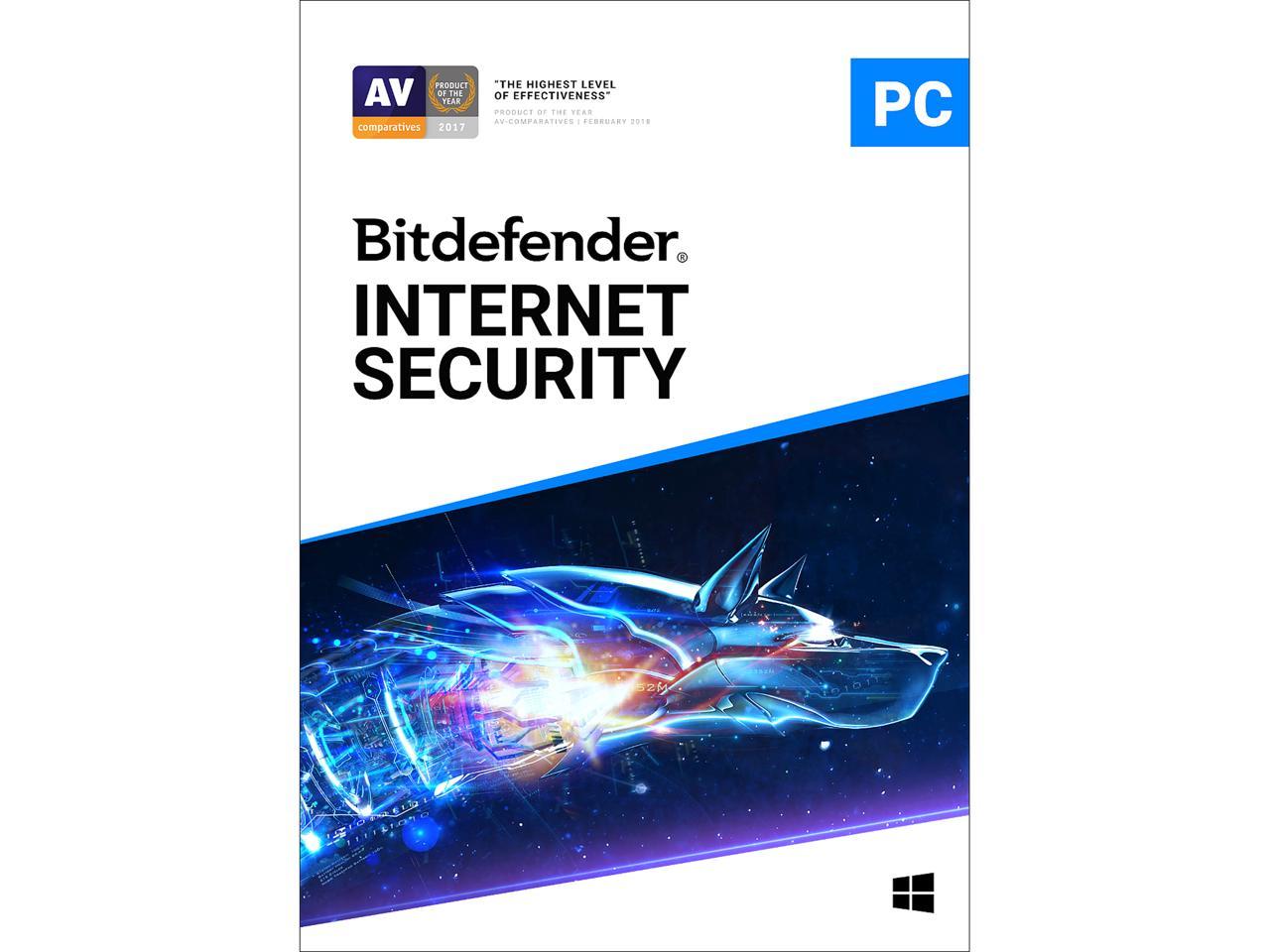 With malware, spam, scam, and other online threats still looming every day, Bitdefender is one of the online security companies that protect and secure your PC and devices with their Internet Security suite.
Bitdefender Internet Security can be installed on Windows PCs, Macs, Android phones and also iPhone. With advanced security and privacy features, you will be protected wherever you are.
With a Quick or System Scan, Internet Security scans your whole computer and checks for any possible threats like malware and viruses. If you've never installed a commercial antivirus or security suite before, don't be surprised if there is one or two hidden threats lying around inside your folders and files. I'd advise to run a full scan at least once – it even found 2 hidden threats somewhere in my computer. There's also a system-wide vulnerability scan that scans all your installed browsers and Windows settings.
Bitdefender Internet Security offers security features like Antivirus, Advanced Threat Defense (identifies and blocks zero-day attacks), Online Threat Prevention, Firewall, Ransomware Remediation (restoring encrypted files from ransomware attacks), and also an Antispam for scanning spam emails in email clients like Outlook or Thunderbird.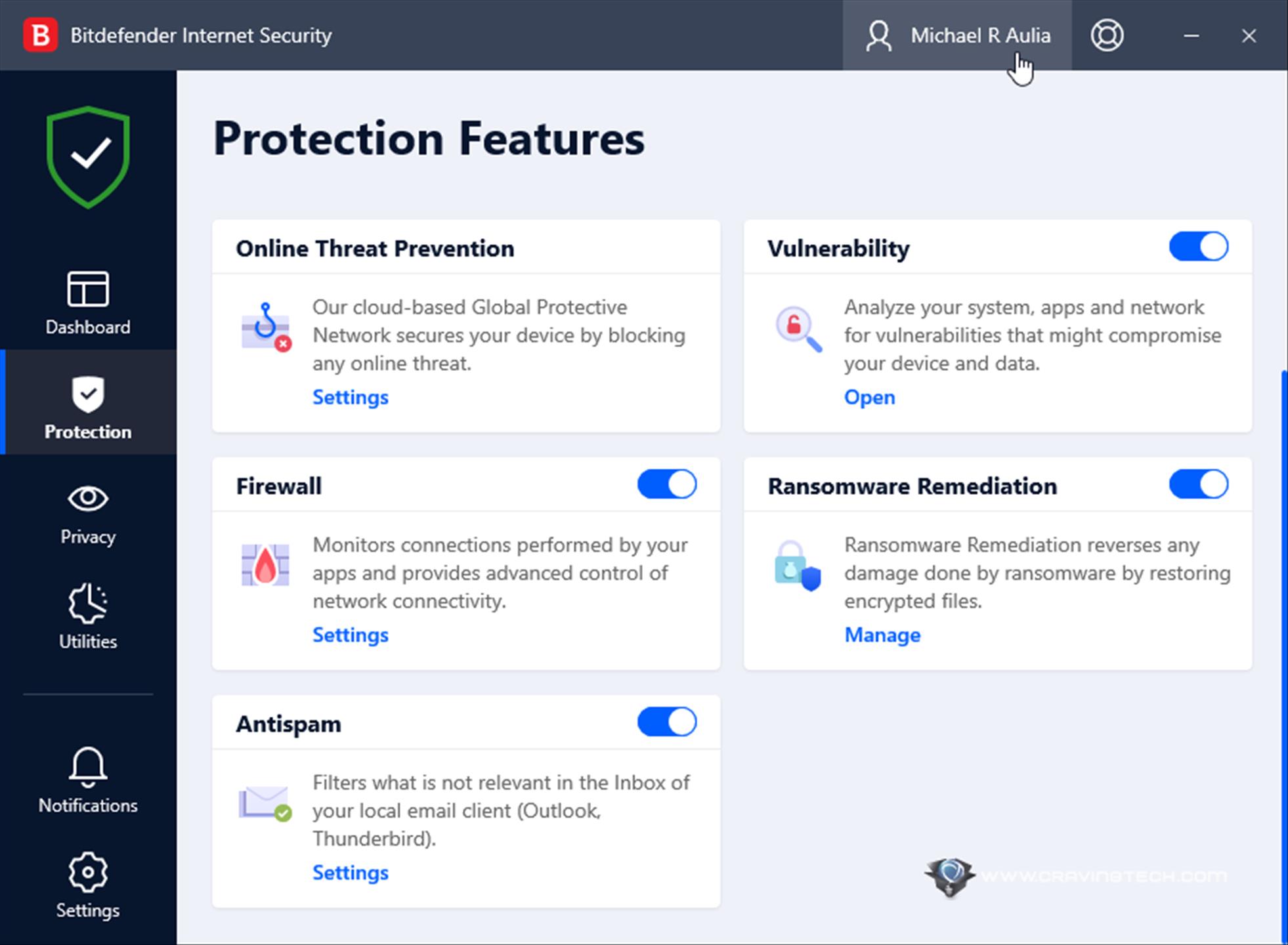 In the Privacy module, Bitdefender offers Safepay (providing a secure environment for online banking), VPN (hides your real IP Address and protects you when you are connected to an unknown network like a free Wi-Fi), Password Manager (store and manage your passwords), Video & Audio Protection (stopping cyberattacks that might track and record your activity), Anti tracker (blocks those commercial and ads targeting), and Parental Advisor which can check the activity and location of your children across devices.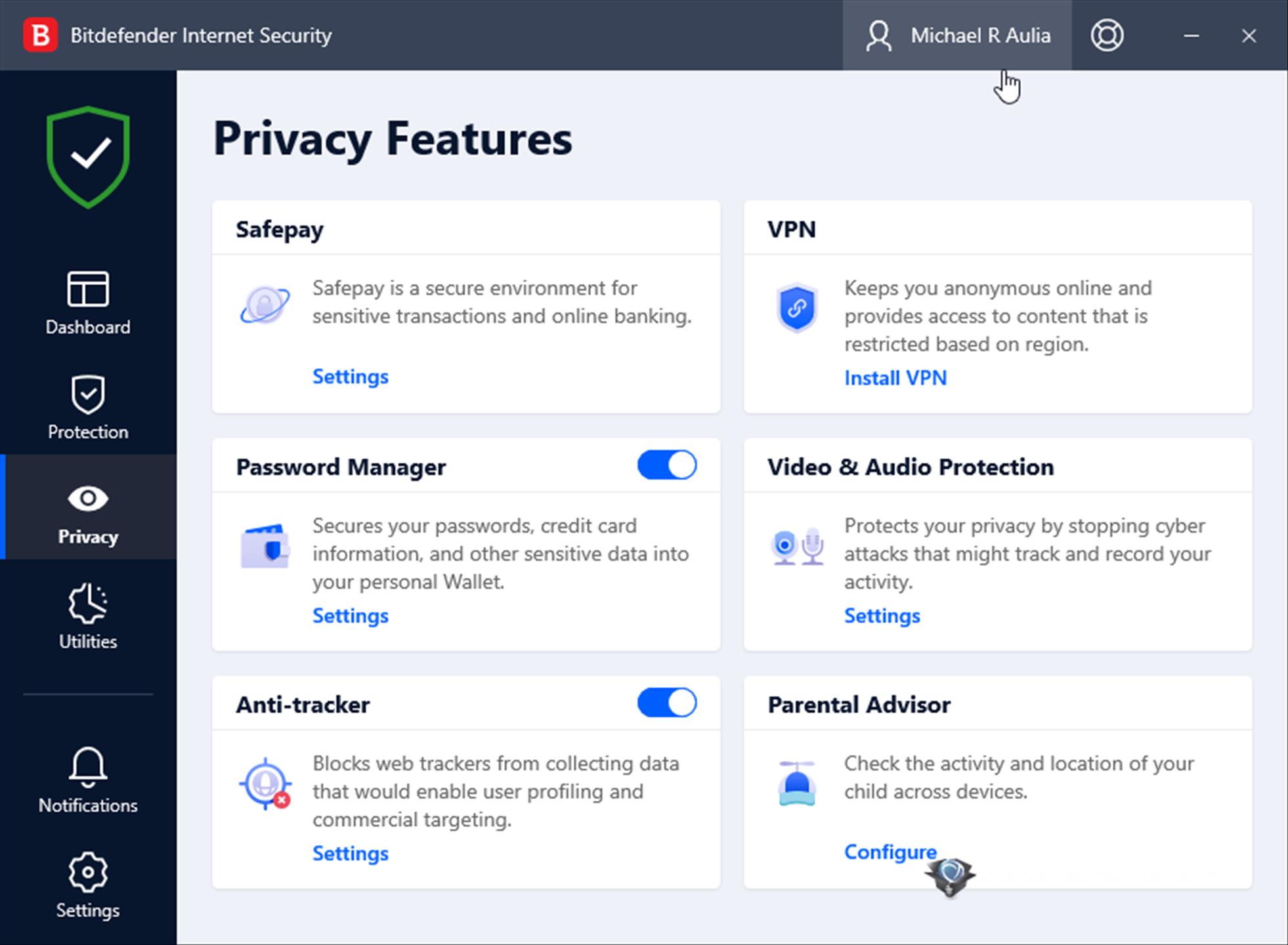 Protection against phishing sites that want to steal your login credentials is also included in Bitdefender Internet Security. As we browse lots of different sites every day and clicking links on our social media feed, this is definitely one of the many crucial features to have on our devices.
When you are doing Google searches, Bitdefender Search Advisor will help you to identify sites on the search results to make sure they are safe before you visit them. This is marked by the green tick next to the sites' title.
This is a great prevention because when you are researching, you'll stumble upon many sites you may not have heard before and you'll never know which one is not safe.
Bitdefender Internet Security includes Bitdefender VPN, which is great for privacy and also for security when you are connected in an unknown network. You'll get 200 MB/day per device, which isn't bad. On PCs, you can however just install Opera browser to get a free VPN, or subscribe to a premium VPN service like CyberGhost if you want more.
Look, there are just so much more that Bitdefender Internet Security offers: webcam protection, file shredder, parental control, etc. Make sure to visit Bitdefender website to find out more about the software, and also other security solutions for your needs.
Bitdefender Internet Security costs AU$39.98 a year for 1 device at the moment, but check out the other options if you want to use it in multiple devices.