Rhythm+ by Scosche is a highly accurate, lightweight armband heart rate monitor that is ideal for fitness enthusiasts and gadget lovers, optically measures blood flow and movement to monitor heart rate and track calories burned more accurately and comfortably than a conventional chest strap.
One of the beautiful advantages of Rhythm+ is the freedom and ability to connect to a wide range of supported smartphone apps* as well as many Bluetooth Smart and ANT+ enabled devices such as watches and even treadmills at your gym.
The device sits perfectly on the inside of your forearm, and with two easily adjustable bands in the package, it fits virtually any forearm size. It certainly beats a chest strap which, in my experience, requires frequent adjustments during your workout as it keeps sliding down and also requires more thorough cleaning as it is more exposed to sweat.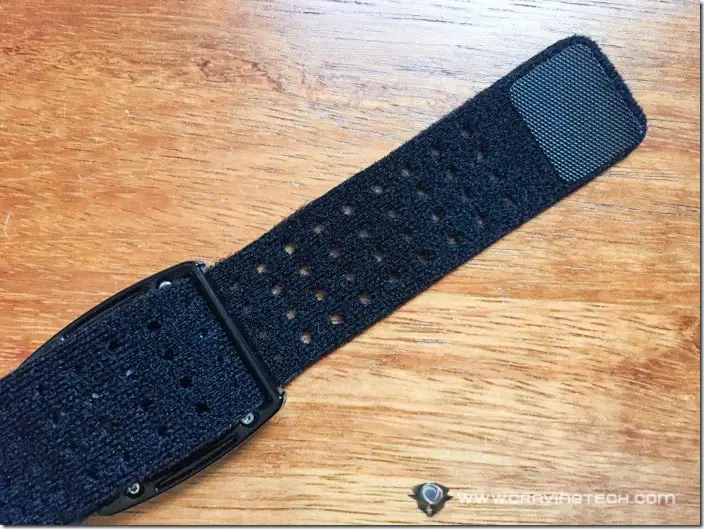 The process of connecting to the smartphone is also quite seamless. Simply turn on the device, turn on the Bluetooth on your phone, open the (supported) app of your choice, and follow the instructions.
I am using MapMyFitness app and it connects almost instantaneously without hassle. Rhythm+ has advanced sensors which shares a lot of information regarding your workout to your preferred app. And should you decide to change to another device later in the future, you won't be missing your workout data as everything is saved inside the app.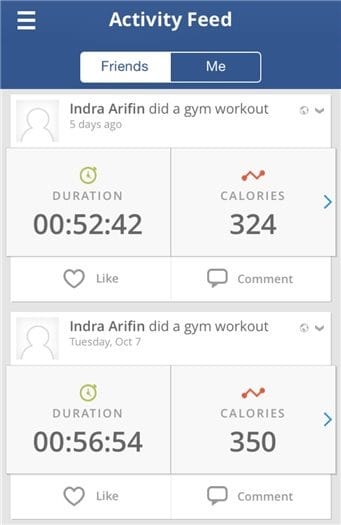 Cleaning the bands is also safe and easy, since it is detachable from the heart rate monitor (although it is also IP67 sweatproof and waterproof) so you can really clean the bands the way you want it (immerse it, wring it, whatever!).
One thing that I do miss from my old chest strap though is the battery life. Whereas my chest strap uses the standard CR2032 battery that lasts for many months, Rhythm Plus heart rate monitor gets its juice via a charger 'plate' with a micro USB connector which only gives me very limited power. Whilst specs promised up to 8 hours, during my test I only managed to squeeze three 1-hour sessions across the span of only one week, and that was already with the device turned off after every session (although there is a possibility that the device was accidentally turned on whilst inside my gym bag the entire time).
Rhythm+ aside, using heart rate monitor which requires a smartphone is not without its drawbacks. Whenever I have my workout at the gym, I tend to leave my smartphone in the locker instead of carrying it in my pocket as a measure of avoiding it weighing my pants, or being dropped off my pocket, or even get stepped on should I decided to place it on the floor. Even though I can still leave it in my locker (thanks to the 30-metre Bluetooth connectivity), I still want to have the smartphone close with me in order to monitor the current statistics regarding my workout.
An alternative to your smartphone would be to purchase a watch which supports ANT+ connectivity so you'll only be looking at your watch already on your wrist rather than constantly take out your phone from your pocket, but it is probably more complicated to transfer your workout data, if possible.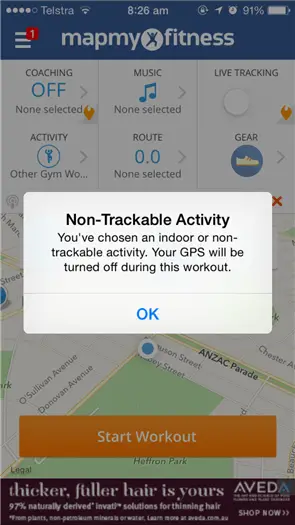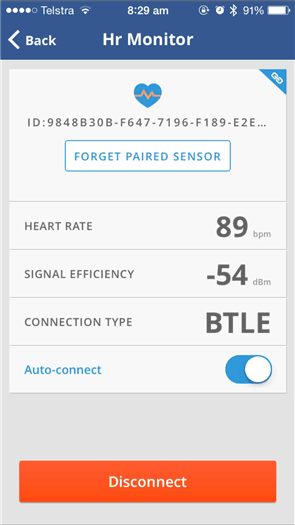 Scosche's RHYTHM+ is available now for RRP $ 129.00 from JB HI-FI and independent retail stores. For further information on Rhythm+, head to its official website at http://www.scosche.net.au/
List of apps the RHYTHM+ is compatible with:
321Run, 321Run Free, Cycle ,Cycle Log, Cyclemeter, Cyclist PRO, Cyclist Ultimate, Cyctastic Digifit, Endomondo, Sports Tracker, Endomondo Sports Tracker, ErgBuddy, Heart Rate Monitor, iBiker, iBody, iBodyHD, iCardio, iMobileIntervals, iPower, iRunner, iSmoothRun, iSpinner, Jog Log, Joggy Coach, LiveCycling, LogYourHike, LogYourRide, LogYourRun, LogYourRun Free, MapMyDOGWALK, MapMyFitness, MapMyFitness+, MapMyHike, MapMyRide, MayMyRide+, MapMyRun, MapMyRun+, MapMyWalk, MotionX GPS, and Pedometer Free GPS+.
RHYTHM+ Official Video:

Disclosure: Sample was sponsored for the review but all opinions are 100% mine