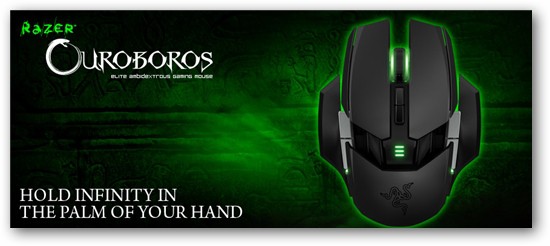 I just got my hands on their latest gaming mouse, the Razer Taipan, less than a week ago (review coming soon at Craving Tech), so I was surprised to see that they have actually prepared another gaming mouse to be on the shelves.
Though it appears that the design and aim is completely different and the new Razer Ouroboros can also be used wirelessly, if need be.
Razer Ouroboros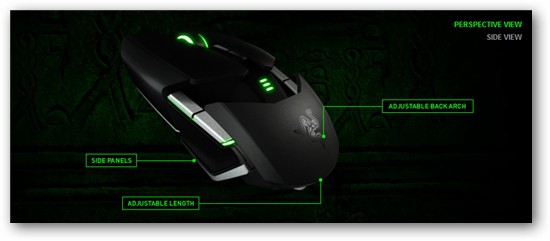 The Razer Ouroboros is an elite gaming mouse with futuristic design and also crazy customisation options that will definitely fit whatever hand size and gripping style you have at the moment.
The mouse is fully ergonomic and ambidextrous (can be used by left or right hand). The customisations are top-notch, allowing you to customise the side panels, back tilt angle, and rear panels – depends on your grip (palm or claw).
Not to mention the latest 8200 dpi sensor and also a wireless option, which makes this a perfect mobile gaming mouse. Not sure how the size is compared to the Razer Orochi without direct comparison photos. It is powered by a single rechargeable AA battery (about 12 hours minimum) that can be recharged on the included dock or replaced by a standard AA battery for emergencies. Like the Razer Mamba, there is also an option to wire it for non-stop gaming.
Price: US 129.99
Availability: Q4 2012, so it'll be a while before I can write a Razer Ouroboros review for you.
Updated Razer BlackWidow and BlackWidow Ultimate mechanical gaming keyboards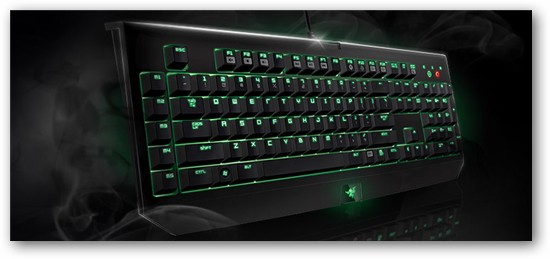 The Razer BlackWidow and Razer BlackWidow Ultimate are awesome gaming keyboards (the BlackWidow Ultimate Stealth is still my favorite) and Razer has decided to update them with better anti-ghosting (up to 10 simultaneous key presses ing ame mode), Razer Synapse 2.0 support, and anti-fingerprint matte black finish surface. From the official product photo, it also looks Razer updates the color theme to green. Sexy.
These new models are named Razer BlackWidow 2013 and Razer BlackWidow Ultimate 2013 editions. I don't see the BlackWidow Ultimate Stealth 2013 though, hope they add it soon.
Razer BlackWidow Tournament Edition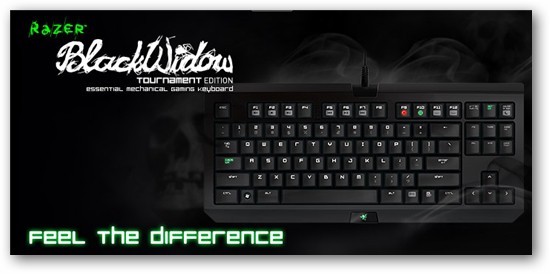 The latest one is a stripped down version of the BlackWidow (without a keypad), so it's more portable for you to carry around tournaments or LAN parties. Who needs the Numpad for gaming anyway?
Infographics
A nice infographics from Razer: