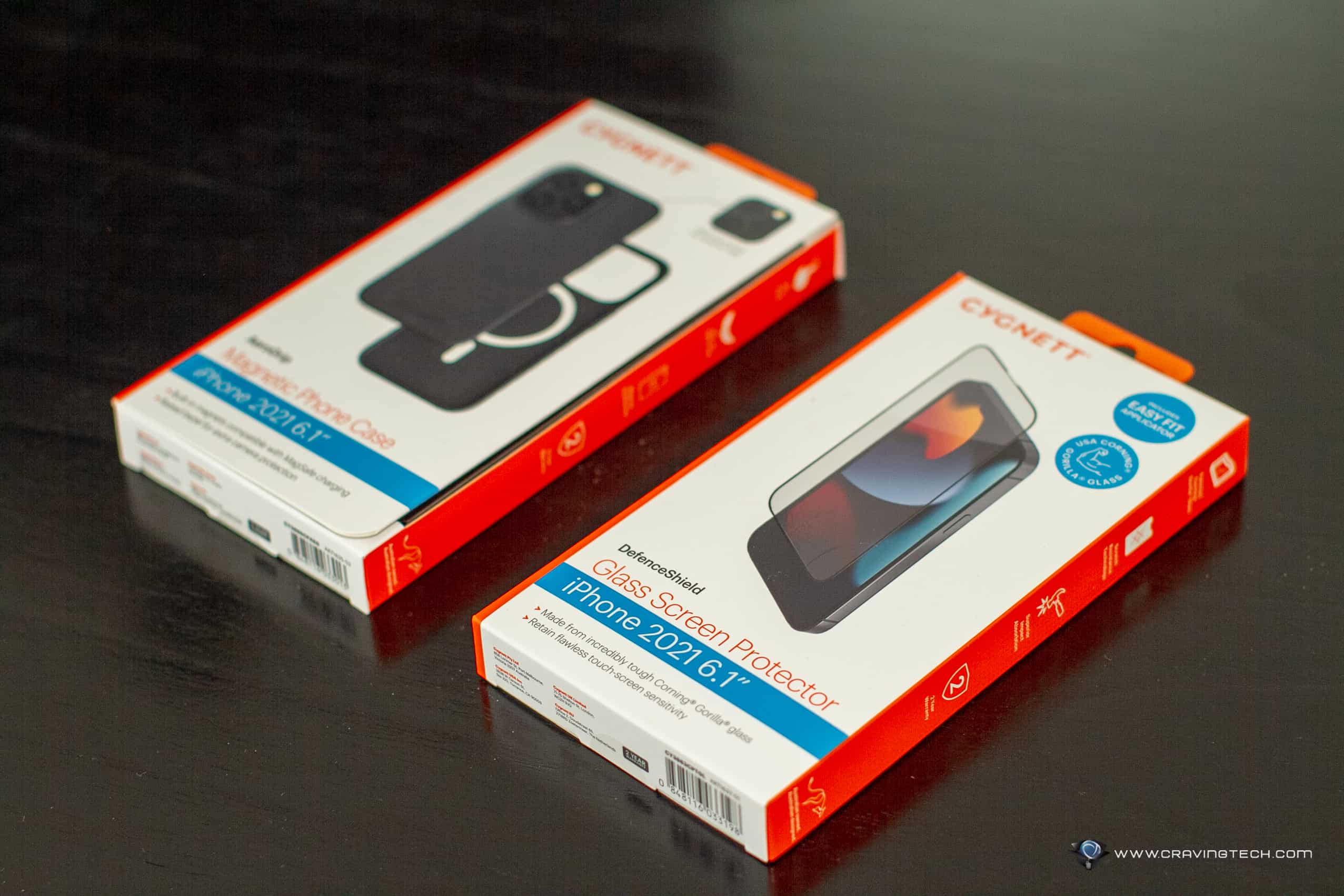 Cygnett DefenceShield & AeroGrip Review – So you've just got your shiny, new, iPhone 13. While Apple brags about the durability of its ceramic shield, the iPhone 13 drop tests show that the screen can still get scratched and shattered.
Ceramic Shield is made in partnership with Corning (the maker of Gorilla Glass) but it still is a glass and therefore still prone to scratches. Unless you don't care about looking at a scratched or cracked screen, it's time to put a screen protector on.
I used to apply an extra tempered glass on my iPhone such as the one from Belkin, or Totallee. But this time for the iPhone 13, there is something cooler and different.
Cygnett DefenceShield Review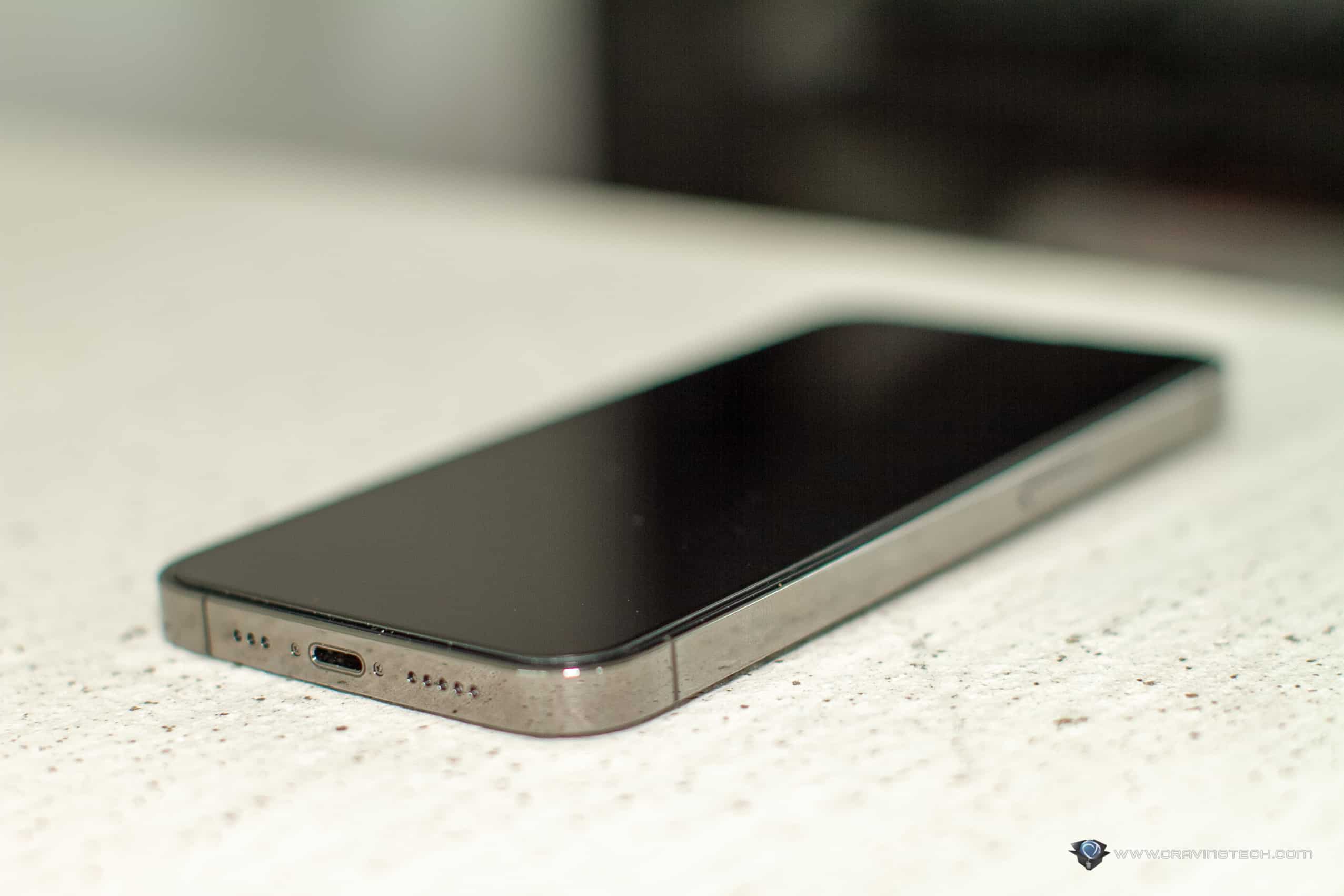 Cygnett, a well-known company which is based here in Melbourne has a surprise for us: a Gorila Glass Screen Protector. The Cygnett DefenceShield is a screen protector for your new iPhone 13 made from patented Corning Gorilla Glass. And we all know how tough and durable a Gorilla Glass is.
The DefenceShield provides a superior impact absorption and scratch resistance on top of your iPhone 13 screen so that when a mishap happens, it will take the brunt of the force firsthand. The worst thing that can happen is that you only need to replace the DefenceShield with another if you happen to drop your iPhone – screen first onto a tile floor, concrete, or asphalt.
At A$59.95, it's a small price to pay compared to replacing your whole iPhone 13 screen which will cost you A$439 for the iPhone 13/13 Pro and A$519 for the iPhone 13 Pro Max!
The packaging comes with an easy fit applicator and a few extra tools (like adhesives) for installing it yourself onto your iPhone 13 screen. I did this on my own and found it very easy to do.
The result is a bubble-free installation that I'm really happy with. I also like that Cygnett DefenceShield is not designed with a notch (like other brands usually do) so I ended up having a flawless look on my iPhone 13 Pro, as if it doesn't have a screen protector on it.
Cygnett DefenceShield offers a perfect fit, from edge to edge and I didn't notice any difference (in terms of touch sensitivity, screen brightness, and light reflection) after having the screen protector applied.
Cygnett AeroGrip Review
Cygnett AeroGrip is a slim, lightweight case for your iPhone 13. Thanks to the slimness, the case is also MagSafe compatible and I've tested the case with my iPhone 13 Pro on a variety of MagSafe accessories like these MagPal 4-in-1 Magnetic Wireless Power Bank Stand and Mophie Dual Wireless Charging Pad. All seem to work well.
The AeroGrip offers a good all-around protection for the iPhone 13 but also adds more grip to a somewhat slippery feel of the phone. This is thanks to the textured sides where your fingers are rested to grip the phone.
The raised bezel edges on the screen and camera bumps are also there to protect from accidental bumps and drops. Your buttons (volume and power) also get an extra cover protection from the case.
Sure, it's not the slimmest iPhone 13 case and it's also not the toughest case, but the AeroGrip offers a nice balance between them. Cygnett AeroGrip retails for A$49.95.
Disclosure: Cygnett DefenceShield and AeroGrip review samples were supplied for reviewing