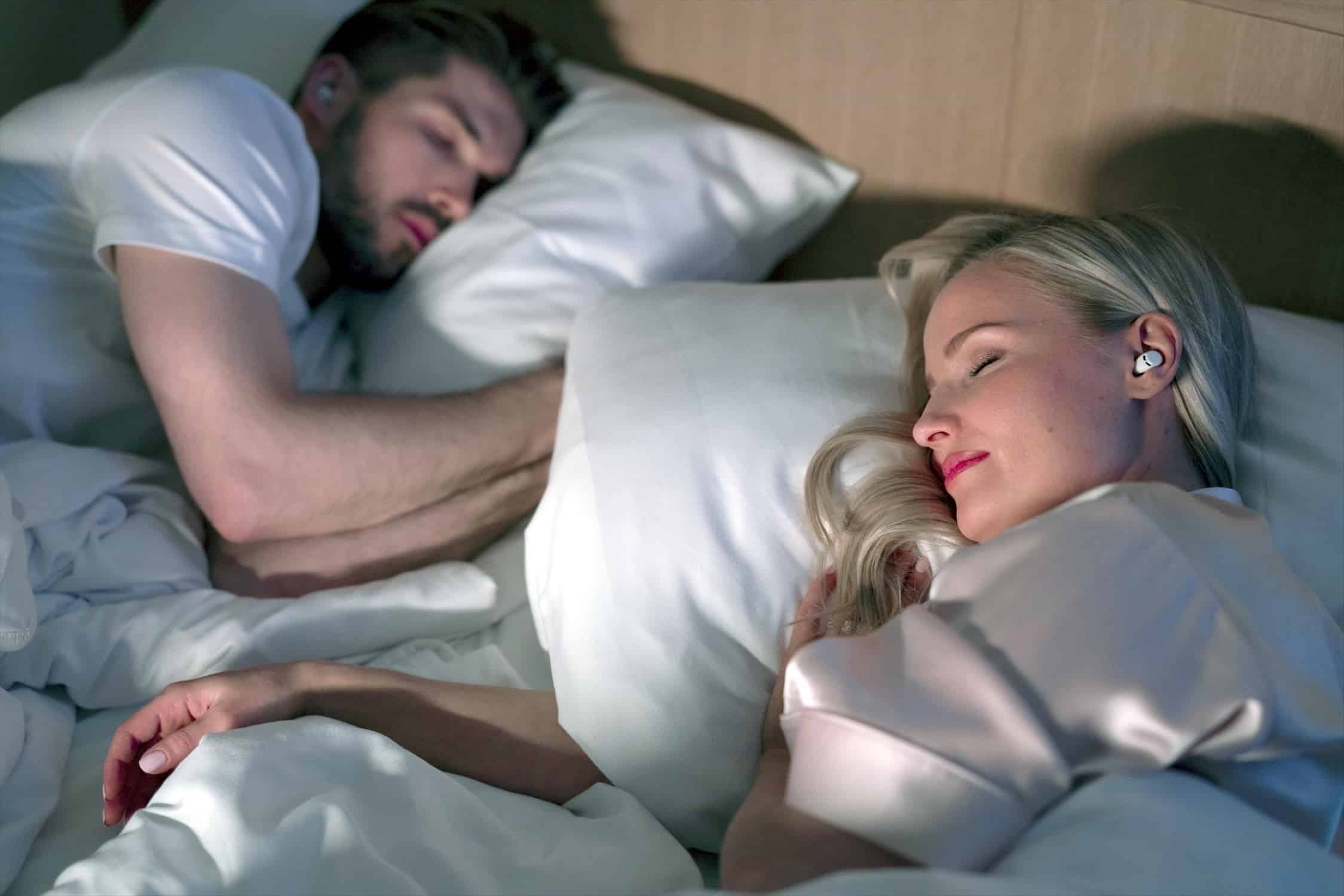 Did you know that 1 in 10 Australians have at least mild insomnia at any given time? Insomnia is a sleep disorder that causes you to stay awake despite trying hard to sleep. Many are caused by external noises such as a snoring partner, neighbourhood noise, etc.
Unfortunately, I have this sleep disorder mainly because my house is located on the main road, and I wish there was a solution to this. Thankfully, there is a Finnish company called QuietOn that started from an Indiegogo campaign in 2016.
QuietOn 3 Sleep Earbuds are designed to block any noises while you're asleep. They are a combination of both passive and active noise cancelling. The passive noise cancellation happens via the plug minimising the noise to a certain level.
The active noise cancelling works by sampling the sound, and the speaker creates a phase-shifted sound that cancels the original sound. The noise and anti-noise signals are matching that causes the sound cancellation. It can cancel out the low frequencies (like a snoring partner or neighbourhood noise) effectively when compared to your traditional earplugs. 
What do you get in the box?
Earbuds
Soft-foam ear tips (XS, S, M, L)
Charging case
USB-C charging cable
First impression
You can start using the earbuds when you open the charging case and the LED lights are on. There is no on/off button to press or Bluetooth pairing etc. It's so simple to use. The earbuds are automatically turned on when you take them out of the charging case.
There is a small label on each earbud that shows which is left or right. The magnetised charging case is well-built and it has an aluminium finish on the inside which gives a premium feel.
How comfortable are they?
They are very comfortable in my ears and they don't feel like your regular earbuds at all. Please note that I'm using the small size ear tips which are the default ones.
The earbuds feel airtight in my ears without any discomfort. As it is imperative to use the correct ear tips, should you need to change the ear tips, you can simply unplug them by rotating them. 
How's the battery life?
The battery life is great. When they're fully charged, you can use them for 28 hours. You can charge the earbuds from empty three times with a fully charged charging case. It takes around 2 hours to fully charge the earbuds where the charging case takes around 3 hours.
Verdict
After using the QuietOn 3 ANC earbuds for the past few weeks, I must admit they certainly work. They've helped me falling asleep during those restless nights by cancelling any background noise (i.e. traffic) and I'd highly recommend these to you if you have trouble falling asleep as I do.
At the time of writing, you can buy them at the QuietOn website for $359 with a one-year international warranty.
Disclosure: QuiteOn 3 ANC earbuds review sample was supplied for reviewing