MagPal 4-in-1 Magnetic Wireless Power Bank Stand Review – Thanks to MagSafe technology on iPhone 12 series and also on the latest iPhone 13, wireless charging has been made easier due to the simple, magnetic system implemented by Apple on the back of the iPhone.
While there are many MagSafe wireless chargers like the one from Belkin, you normally have to lay the phone down on the charger. So if you want to watch movies while charging it at the same time, well tough luck. You still have to hold the phone and the bulky power bank with your hands while watching.
But a smart and innovative MagSafe-compatible wireless power bank, MagPal from mobfree has changed the rules.
MagPal has this innovative, foldable and adjustable stand to hold your iPhone in a variety of angles while it's being charged with the power bank. This way, you can also place your iPhone vertically or horizontally depending on your needs.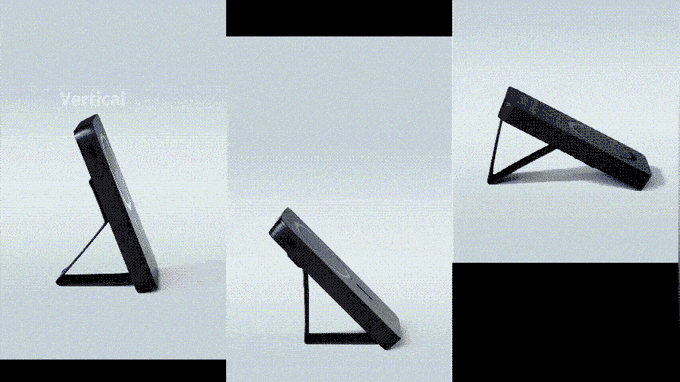 Please note that MagPal has been designed specifically for iPhone 12 series to get the perfect alignment though in my test, it also works for iPhone 13 with an exception. When tested on the iPhone 13 Pro which has a bigger camera bump), MagPal attaches well only if I put the iPhone 13 Pro in landscape orientation.
To wireless charge your iPhone, simply attach MagPal on the back of your iPhone 12 or iPhone 13, and press the main button to start charging. The strong magnet holds the iPhone well even when you turn the phone upside down. You can still then use the phone to take photos, play games, or watch movies while MagPal safely charges your iPhone.
MagPal offers a 7.5W high-speed magnetic wireless charging for the iPhone but also a 10W fast wireless charge for Qi-supported devices so you can also charge Android phones and other accessories like earbuds, etc.
However, if you are running out of juice and in need of the fastest charge possible, MagPal has a 20W PD Type-C port so you can plug a USB-C cable to charge your device quicker. This also means you can charge two devices at the same time (one wireless, one wired). That same USB-C port is also used as the Input port to charge MagPal.
MagPal has a built-in 5,000mAh battery capacity which sits at the nice spot to charge your iPhone (Belkin offers 2,500mAh and 10,000mAh). If you have an iPhone 12 Pro Max (3,687 mAh), MagPal can fully charge it, plus some more.
There are LED indicators to show how much battery it has left and its pass-through feature means you can charge the power bank and your device on it at the same time. This saves time if you want to charge both your phone and also the power bank while at home or near a power source.
MagPal 4-in-1 Magnetic Wireless Power Bank Stand Review Conclusion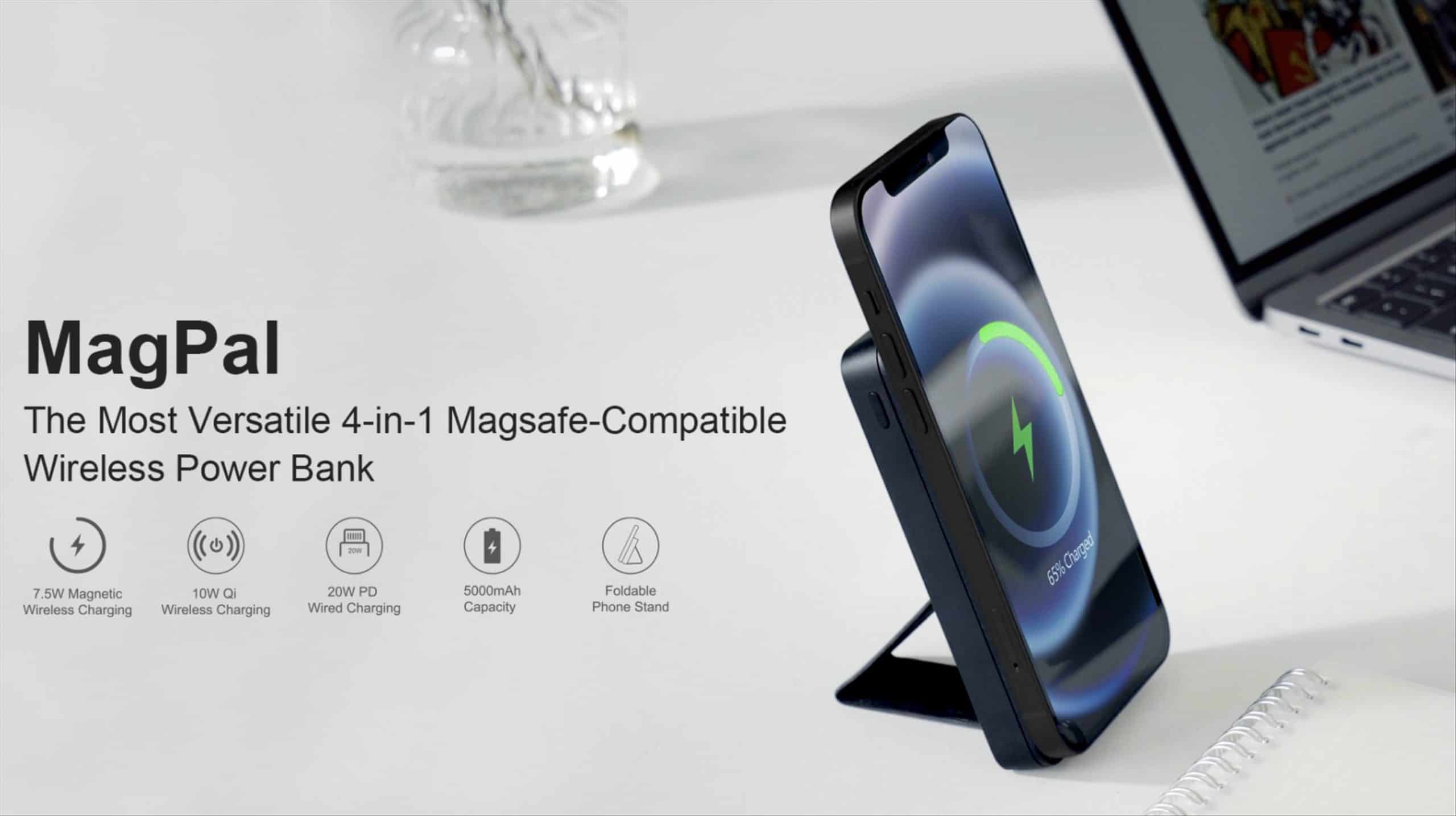 MagPal is that handy, MagSafe-supported wireless power bank but has a bit more magic thanks to the simple, yet intuitive foldable and adjustable stand.
The stand is great to cover many uses: video conferencing, video watching, FaceTime calls, baby camera's real-time monitoring, and more. When the stand isn't used, it can easily be folded to make the power bank more compact and easier to slip into your pocket.
And with fast charging support, the power bank is flexible enough to switch between convenience and demand for a fast charge.
MagPal is currently on KickStarter and the Early Bird price is around A$50 for December 2021 delivery. If you are currently looking for a MagSafe-supported power bank, make sure to check MagPal out.
Disclosure: MagPal review sample was supplied for reviewing