Belkin Magnetic Wireless Power Bank 2.5K Review – The latest iPhone 12 series comes with MagSafe, a magnetic technology from Apple that makes accessories easily snap on and off your iPhone. It makes sure that any MagSafe iPhone accessories attach onto place perfectly, and all the time.
For example, this wireless charging stand makes it seamless to charge your iPhone, thanks to MagSafe. But if you are looking for a more "on-the-go" solution, look nowhere than this Belkin Magnetic Wireless Power Bank.
It's a power bank, so you know the drill. The unit I have here houses 2,500 mAh battery which can comfortably charge your iPhone 12 series up when you need more juice. Sure, the iPhone 12 Pro Max is powered by a 3,678 mAh battery which means you can't charge it from 0 to 100% with this power bank. But it has a perfect, compact size to carry and you still can give a good amount of power to make sure that your phone can last the day.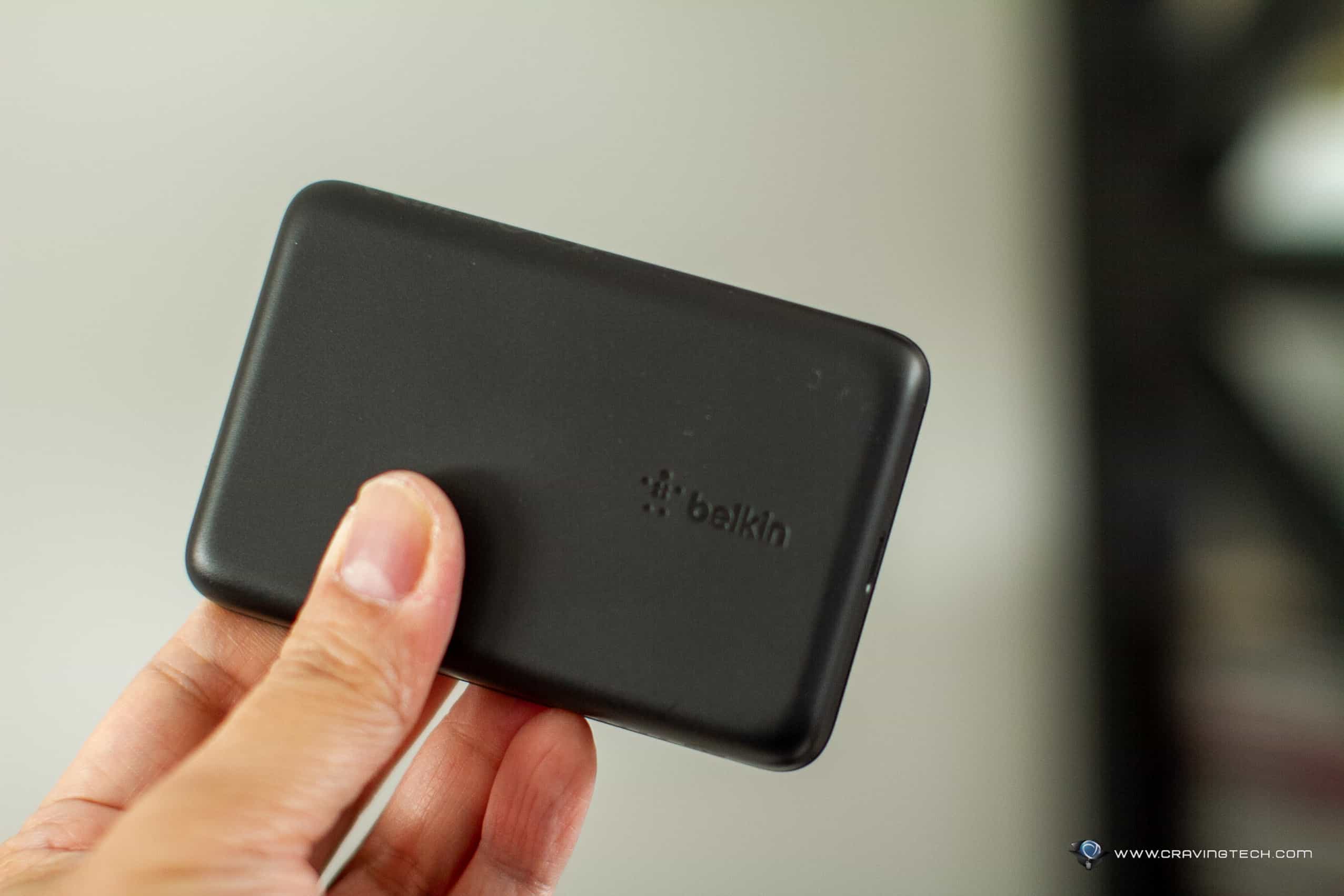 There is a 10K version (10,000 mAh) if you want, but it is bulkier and heavier to carry. Your choice.
The 2.5K is not only smaller, it doesn't actually cover the iPhone 12's camera so you can still use the phone to take photos and videos while it charges. It's pretty useful if you are travelling to take pictures and need to top the battery up. Why not do both?
It's reasonably slim and the additional bump when it's attached on the back of the iPhone is still bearable to grip. You can still use your iPhone to play games, watch videos, or even make calls.
Thanks to Apple MagSafe technology, the power bank perfectly aligns to the iPhone and it won't fall down even when you lift your phone up and let the power bank face down. I find that it's compatible with the Totallee slim iPhone case I'm using.
Small LED lights display the amount of battery it has left and you can charge the power bank directly through an included USB-C cable, or by charging your phone while the power bank is on it (with pass-through power).
Belkin Magnetic Wireless Power Bank 2.5K Review Conclusion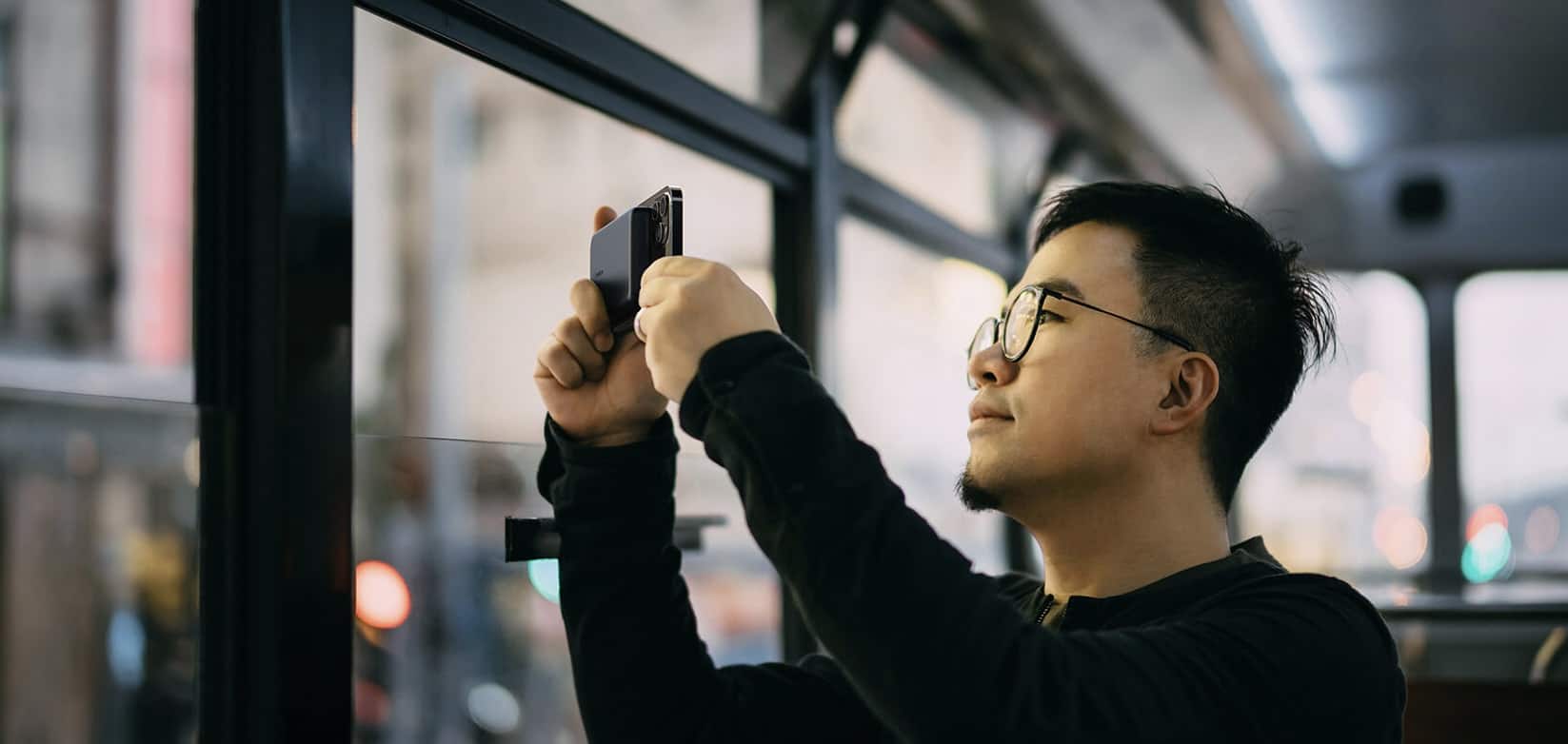 Thanks to MagSafe, this portable, wireless power bank from Belkin can securely and seamlessly attach to the back of your iPhone to charge without any cables. It doesn't block the camera's phone and the compact size means you can still comfortably use your iPhone for other things while it's being charged.
Sure, there is no fast charge here and it can't charge an iPhone 12 Pro Max from empty to full but you do get the convenience and practicality. Besides, if more power is what you're after, make sure to check the 10K version out.
Belkin Magnetic Wireless Power Bank 2.5K is now my portable power bank of choice whenever I travel and need an extra top up on the go. It retails for AU$59.95 and available in Black or White colour.
Disclosure: Belkin Magnetic Wireless Power Bank 2.5K review sample was supplied for reviewing
Belkin Magnetic Wireless Power Bank 2.5K
Summary
Easily snap on the back of the iPhone to top it up, and you can still use the phone
Pros
MagSafe
Simple design
Compact to carry
Doesn't block the rear camera
LEDs to show battery level
Pass-through power
USB-C
Cons
No fast charging
Limited battery capacity, but you can get the 10K if it's not enough for you