As a self-proclaimed dental hygiene fan, I've been using a water flosser since I was young. My routine has always included both manual flossing and water flossing. 
Oclean just released their latest water flosser called Oclean W10. 
Oclean W10 water flosser uses both water and air mixing to clean your teeth.
It is a nicely designed portable water flosser, and it's got IPX7 waterproof so that you can put it in your shower if you want.
It's also got a premium feel to it with the anti-slip silicone strap. 
What's in the box?
1 x Water Flosser
4 x Nozzles
1 x User Manual
1 x USB-C Charging Cable
What is it like to use?
It's super simple to use. When you take it out of the box, you just pick which nozzle you want, and install it. 
You get four nozzles:
Standard nozzle for your daily cleaning
Periodontal pocket nozzle for your periodontal (gum) pocket cleaning
Orthodontic nozzle for your dental brace cleaning
Tongue scraper for tongue cleaning
Once you've installed the nozzle, make sure that there's enough juice in the battery.
Then, fill up the 200ml water tank through the top refill plug.
There are five flossing modes to choose from:
Standard mode for your daily clean
Intensive mode for your daily thorough clean
Pulsating mode for your daily deep clean
Gentle mode for your sensitive gum
On-demand mode
My preferred choice would be the standard mode since it's adequate enough for my daily clean.
It will flush out all of your left-overs between your teeth so that you'll get the feeling after a dentist visit.
If you have sensitive gum, you may want to go easy with the sensitive mode first.
How's the battery?
The battery lasts up to 4+ weeks between charges. If you're running out of juice, you'll simply charge it with the provided USB-C cable.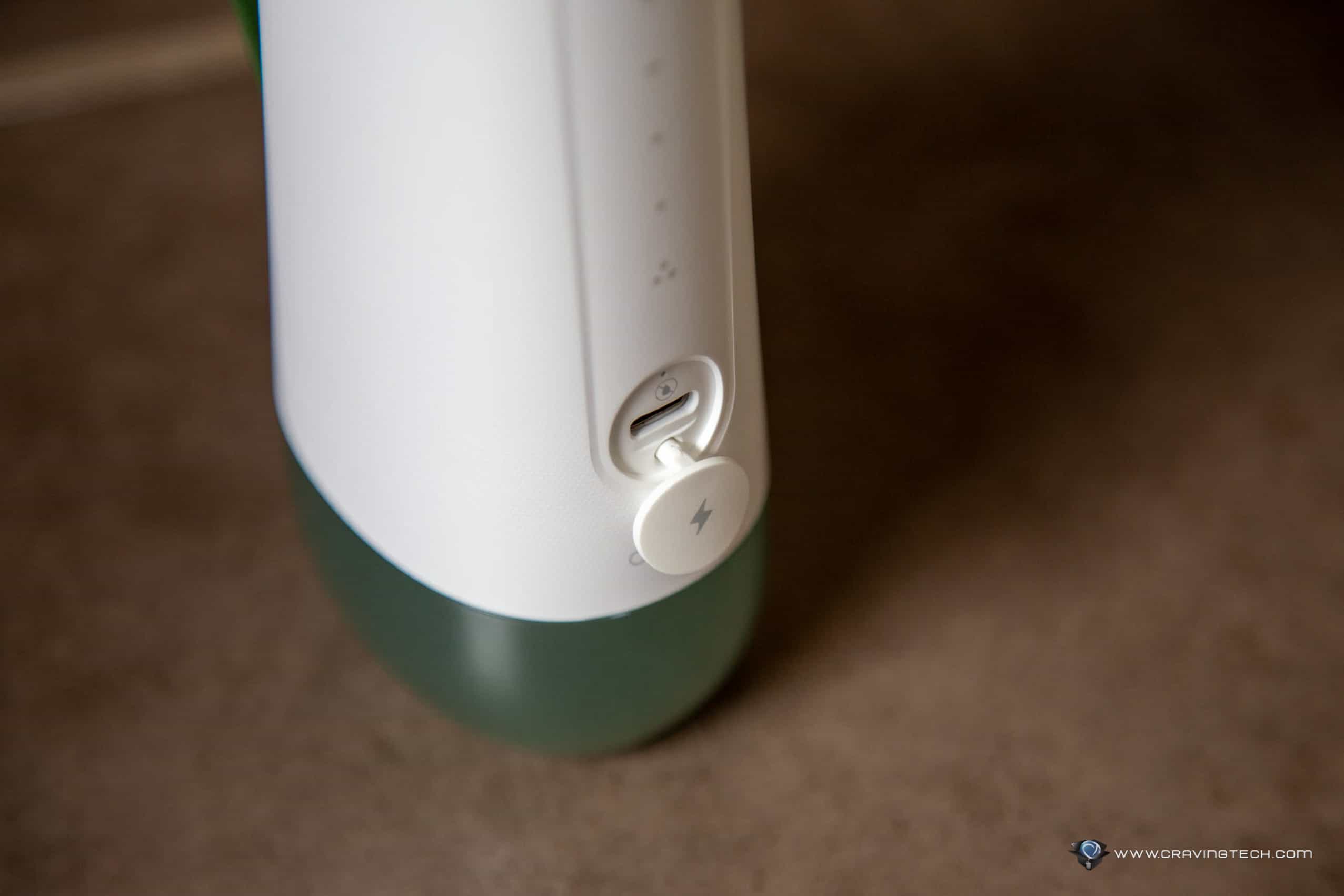 Specs
Water tank capacity: 200 ml
Input power: 5V/1A
Charging: USB-C
Battery: 1400mAh Lithium-ion
Size: 72 x 55 x 267 mm
Weight: 278 grams
Pros
Cordless
Pretty lightweight to handle
IPX7 Waterproof
USB-C charging
Four nozzles for all kinds of needs
Cons
The water tank is somehow a bit small as it's only enough for one use.
Oclean W10 Water Flosser Review Verdict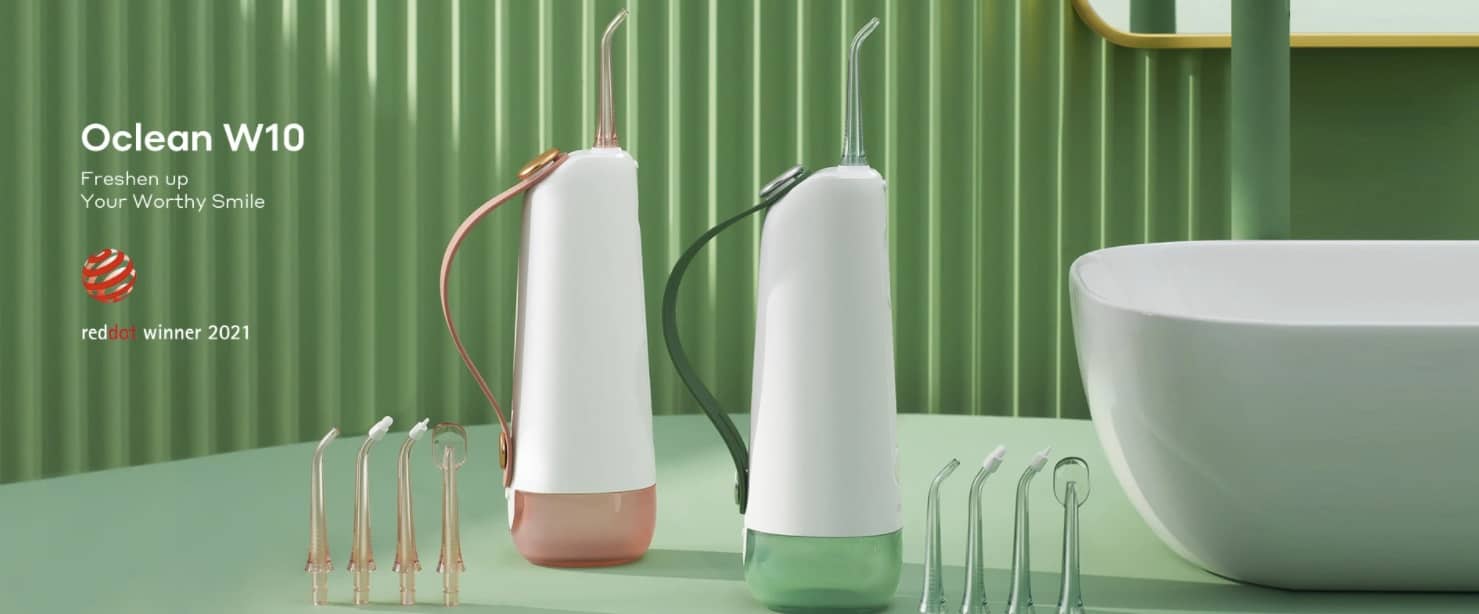 After a few days of using the Oclean W10 Water Flosser, I must admit the water pressure is not as strong as my old countertop Waterpik that is plugged into the power socket. Of course, this doesn't come as a surprise, considering my Waterpik is neither portable nor cordless like the Oclean W10 Water Flosser.
However, having the Oclean W10 Water Flosser in my bathroom has made me floss more frequently as it's cordless and reduced my previous habit of using disposable plastic flossers, which is bad for the environment. To me, that's a plus.
So if you're in the market for a water flosser, you should consider getting this Oclean W10 water flosser. It's currently on a 20% discount on their website for USD $59.99 (from $79.99) with free shipping worldwide, a 2-year warranty and a 30-day money-back guarantee.
Disclosure: Oclean W10 Water Flosser review sample was supplied for reviewing