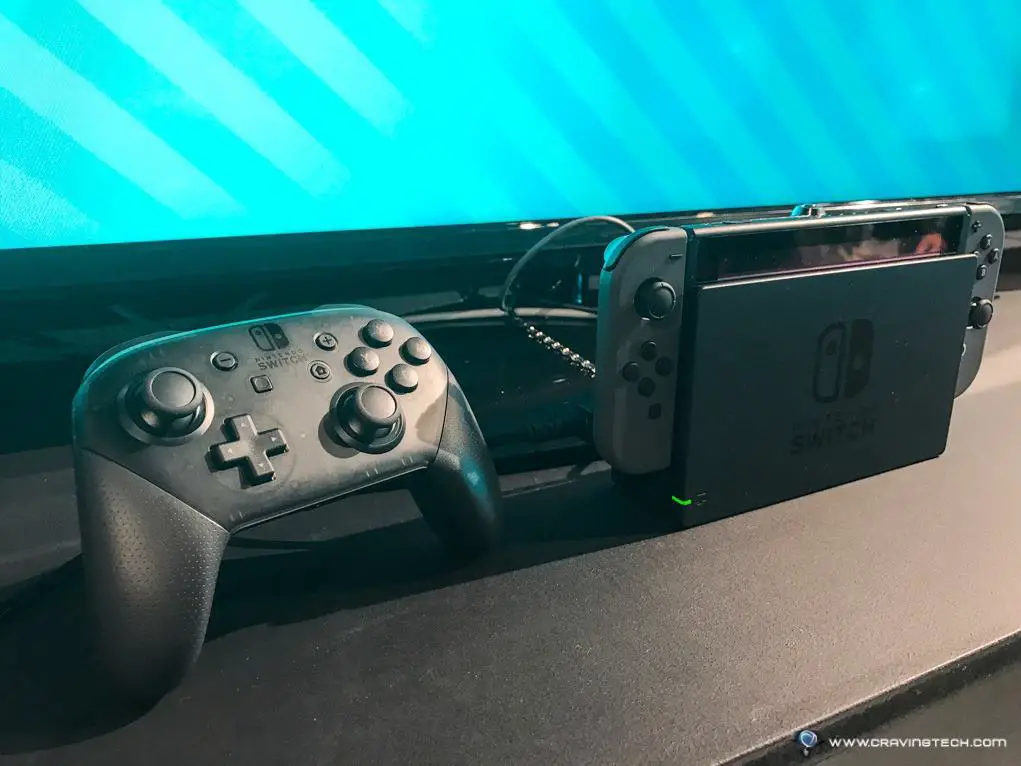 Nintendo Switch will be launching worldwide on the 3rd of March this year, including Australia with an RRP of AU$469.95. It's Nintendo's new console that offers versatility with a variety of game modes and changes the way you play games.
Nintendo Switch can be used with your TV at home like a regular gaming console, but can instantly be transformed into an on-the-go handheld 6.2-inch device like a Wii U Gamepad Controller by undocking it. It can also be transformed into a tablet-like with a table stand and played with detachable controllers that they call Joy-Con.
During the Nintendo Switch hands-on experience over the weekend in Melbourne (I was invited), I played some games on the new Nintendo Switch and loved the versatility of Nintendo's new console.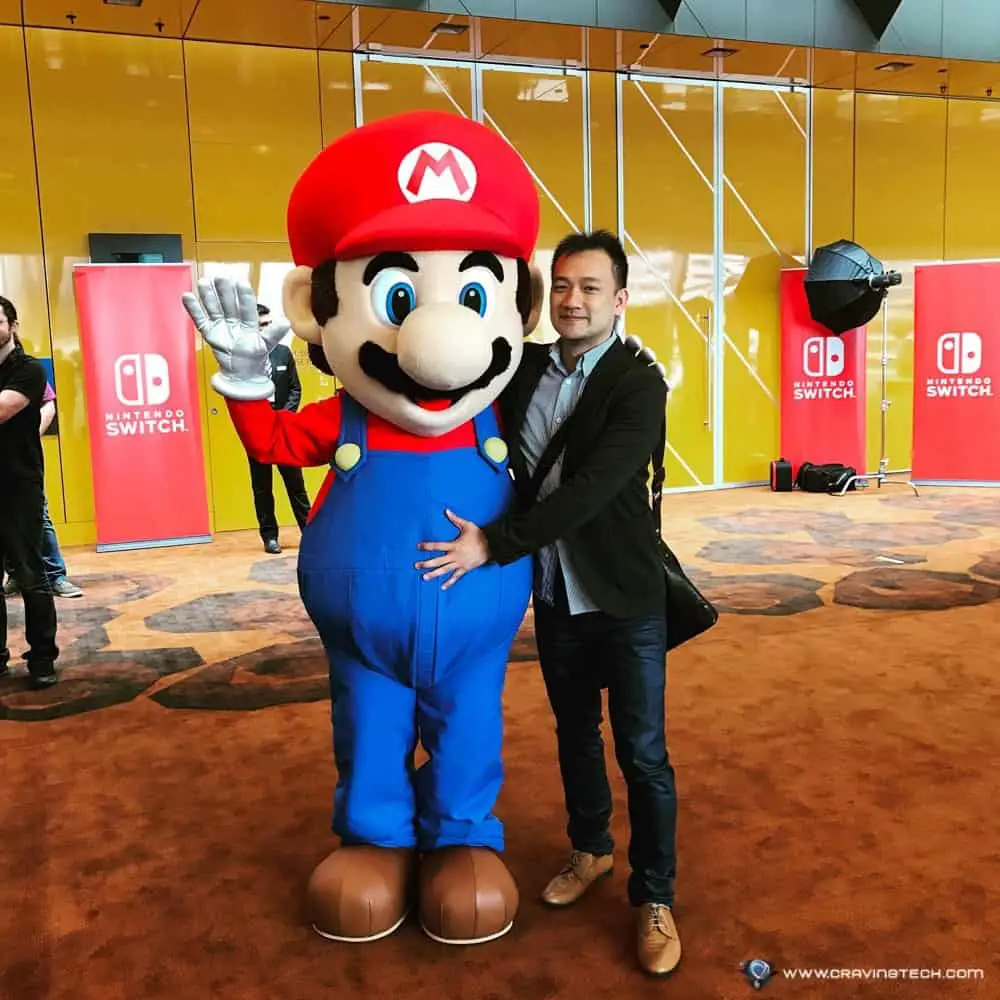 If you've never heard of Nintendo Switch before, check out this video:
Behind the Melbourne Convention Centre's Melbourne Room closed doors, Nintendo has prepared things that would make any gamers and geeks get excited for hours.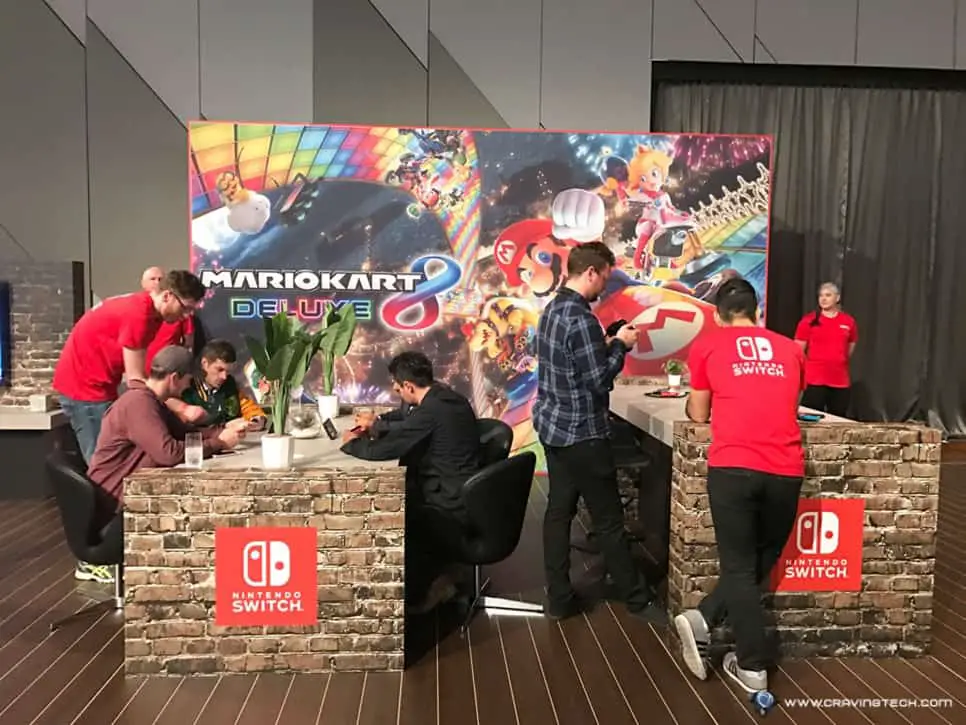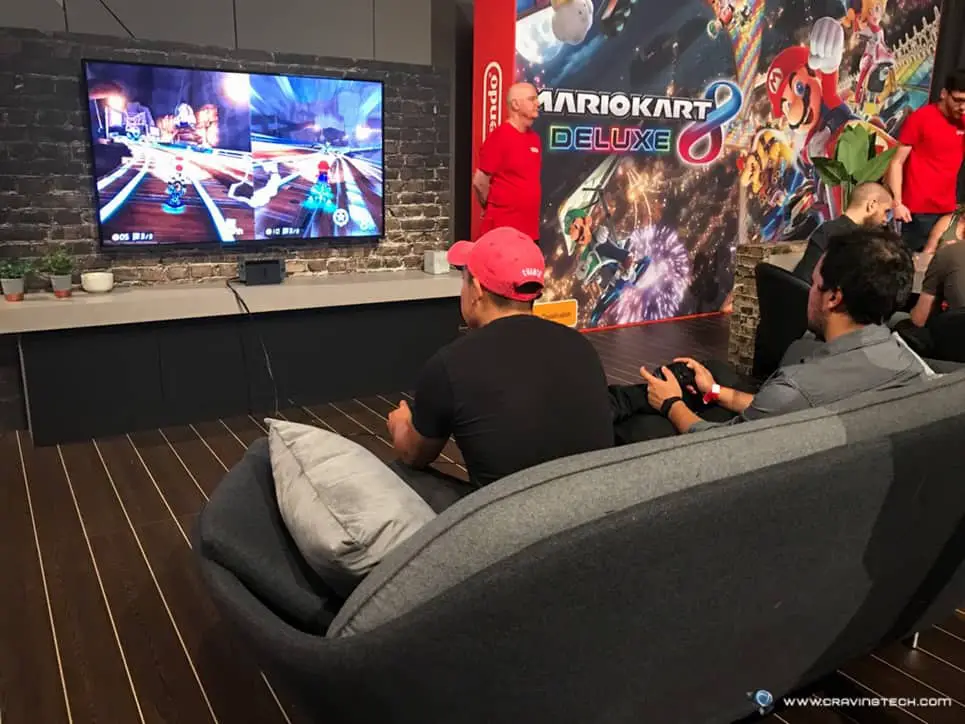 My first experience was trying the 4 vs 4 Splatoon 2 Turf War game. Nintendo Switch offers local multiplayer games with up to 8 players (with 8 Switch consoles). The Switch console didn't feel heavy and the controls were responsive. It did take me a while trying to familiar myself with the built-in gyroscope though. With the headphones on, we were all having a blast and my team won the turf war. Twice.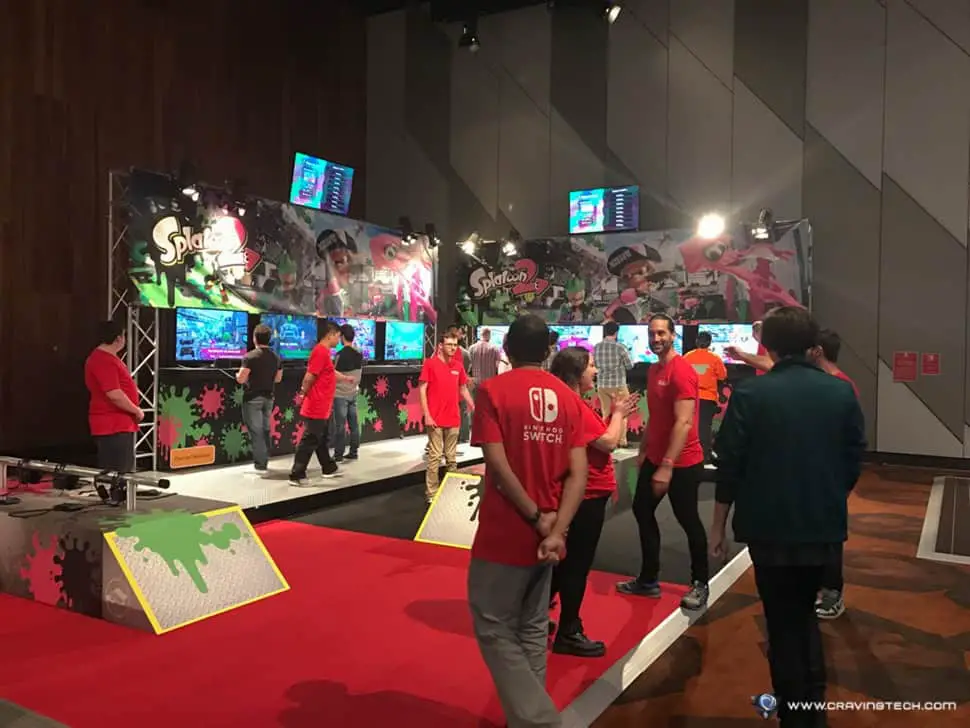 Just to have a feel, I played the same game on the big screen after, still doing a 4 on 4. That same Switch console was plugged into the Nintendo Switch Dock but both modes offer the same gameplay.
This is great, but unless you have 7 other friends with a Nintendo Switch, a game like the Mario Kart 8 Deluxe is probably more suitable to play anytime, anywhere. I had a game with another player during the hands on experience with the Joy-Con controller – that can be split into 2 tinier controllers. Each controller feels tiny in the hand, but worked flawlessly. I'm not sure how it feels after an hour or two though. It might get uncomfortable, but I obviously had not tested this.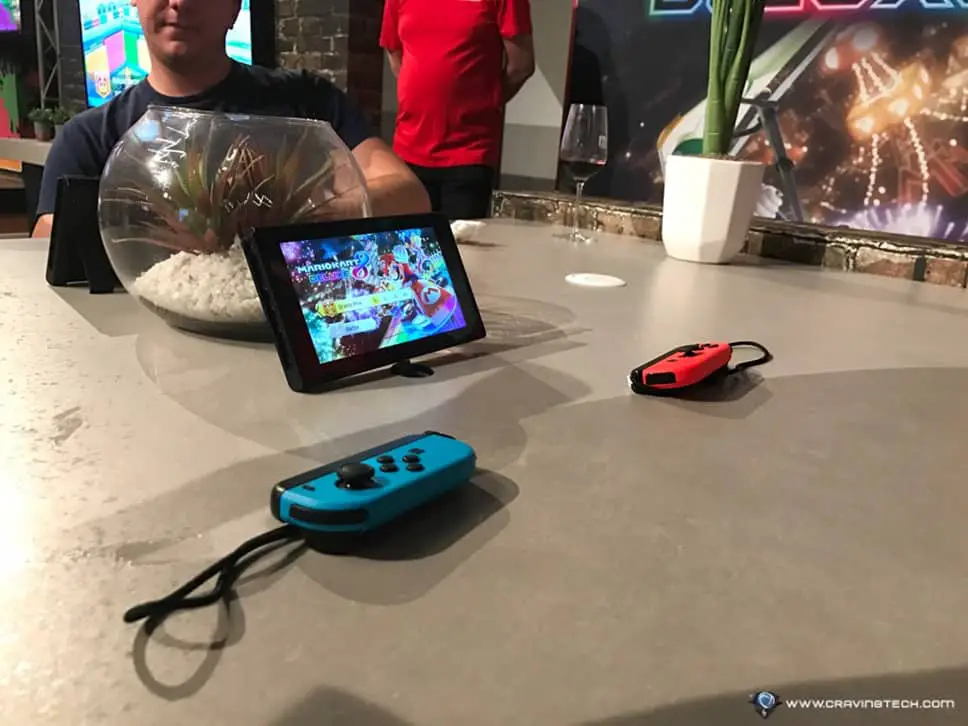 The Switch Joy-Con controllers are equipped with a feature called "HD Rumble" (or HD vibration, haptic feedback). Vibrating controllers are not new but Nintendo goes further with the technology and making it more advanced. As a result, the new tech can utilise games where you need to guess how many balls are they in a box by shaking the controller and "feeling" them.
HD Rumble is a cool and innovative feature and it'll be exciting to see how big games are going to utilise this.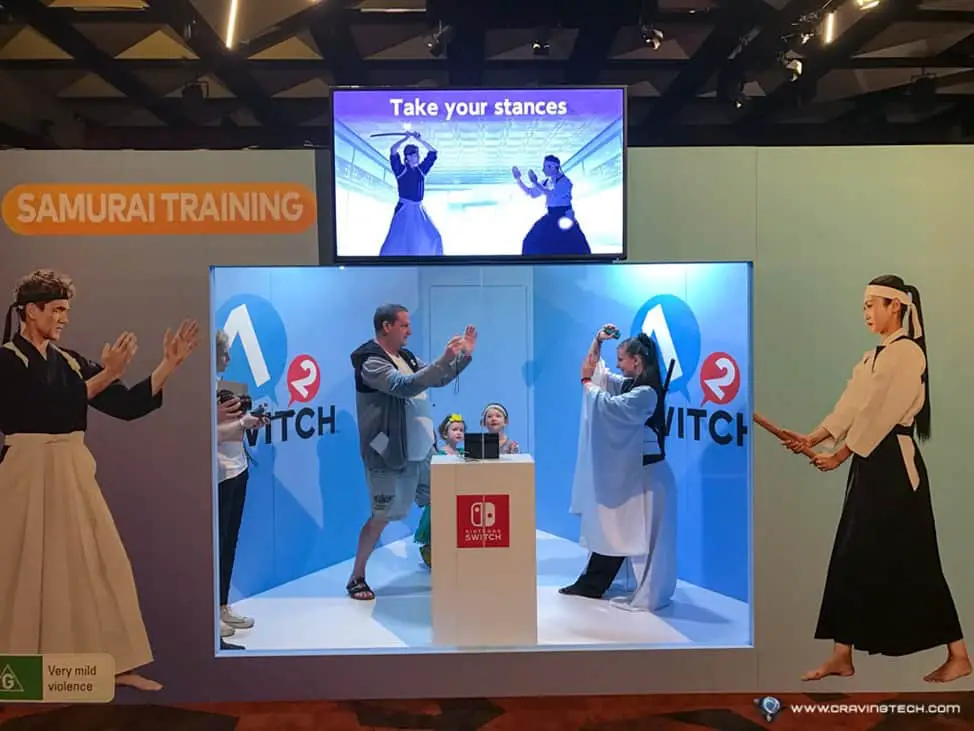 The Joy-Con controllers also have accelerometer and gyroscope motion sensor that can further be utilised in lots of games like 1-2 Switch.
Speaking of games, the Legend of Zelda: Breath of the Wild is good. We could only play it for 20 minutes and there was a short queue as well.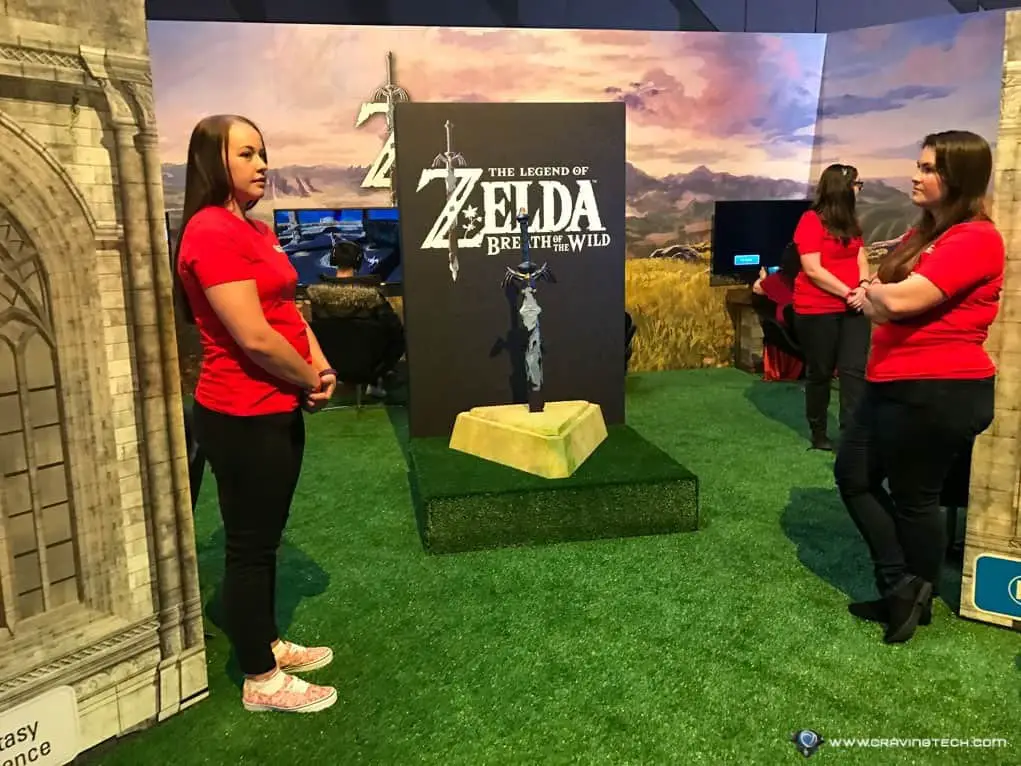 I really love how versatile the Nintendo Switch is. Imagine this scenario: you are playing Zelda in front of the TV and then preparing yourself to leave house. Assuming you commute on a train, tram, or bus, you can simply undock the Switch Console from the Switch Dock, and then continue playing – right where you've left off.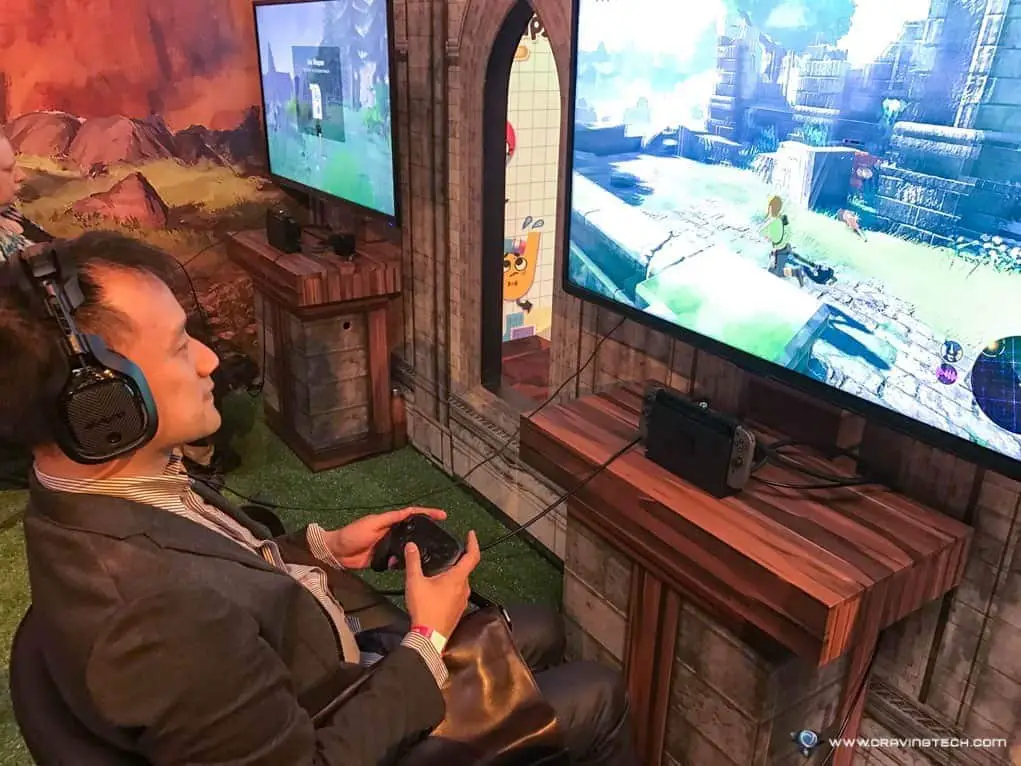 In my experience, the switch (pun intended) was instantaneous. Whatever you see on the TV screen is "transferred" to the now mobile console as it is. According to Nintendo, playing on the Console like this (using battery) can last from 2 to 6 hours roughly – which depends on certain factors. Playing The Legend of Zelda: Breath of Wild this way can last around 3 hours on a single charge. I assume the Switch Console is being charged when you dock it to the Switch Dock.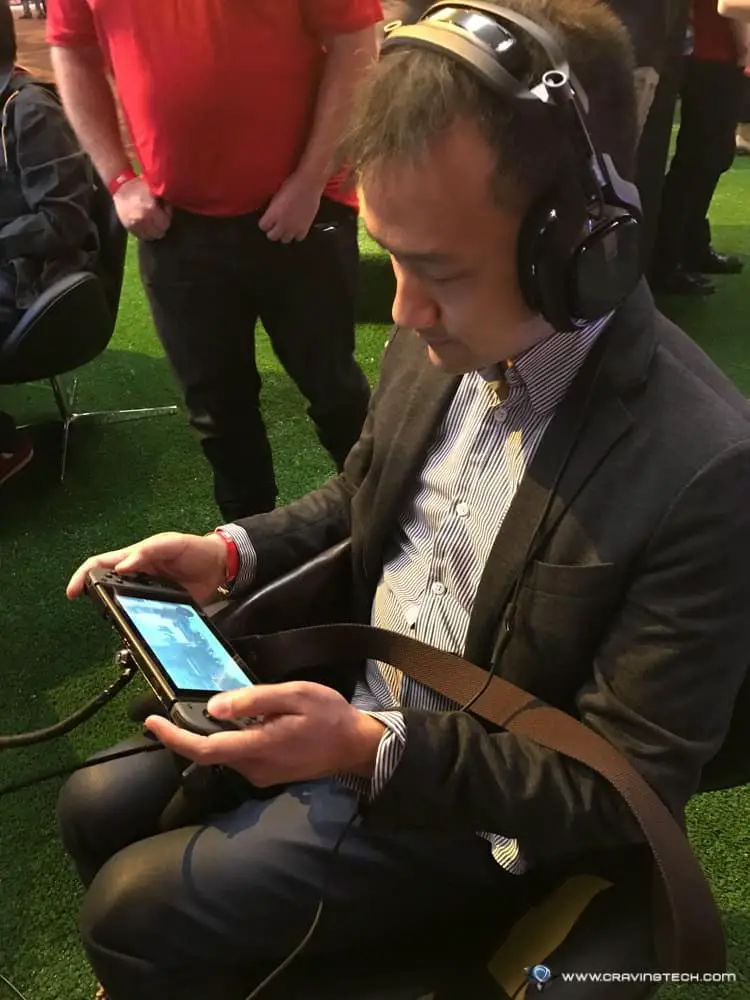 Some people also perceive Nintendo games as family-oriented games, "just for fun" games, or games that are better to be played with a number of people. However, with other serious titles like Skyrim and other Japanese RPG titles coming to Nintendo Switch, things will get better. We definitely can't wait til March for the Nintendo Switch.