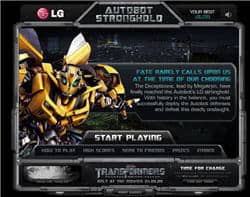 Do you like playing Tower Defense games? (Games that basically require you to set-up defenses to fight hordes of enemies from ever reaching their finish line). LG Australia has given us Australians a promo where you can win some awesome prizes from LG, including the 42″ LG LH50 valued at AU$2999!
All you have to do is to get the highest score by the time the competition is over!
Even if you can't be the number one, you can still win cool prizes such as:
LG Network BluRay Players (for being number 2-5 on the high score board)
A Transformers Fold-up Keyboard (for being number 6-15 on the high score board)
Set-up Autobot defenses to fight the Decepticons in this Transformers Tower Defense game! The game is quite straight forward and fun to play. You can choose to buy & upgrade the Autobots (with their own strengths and weaknesses) with Sparks (You'll get the Sparks by killing the enemies, the Decepticons).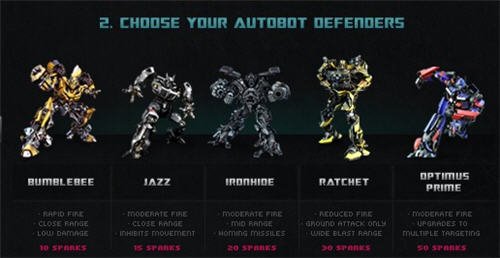 Each Autobot can also be upgraded so there will be plenty of arsenals & strategy for you to play this game with. There are also air and ground enemies so make sure that you have set-up enough suitable defenses to fight them off.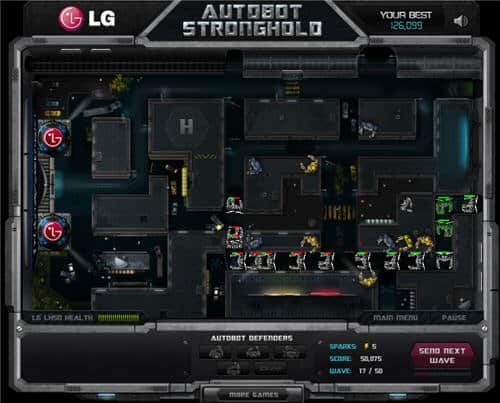 The games are quite challenging, especially with such a good price at stake. After a second attempt on the game, I've got a score around 500,000, ranked #2,842 :(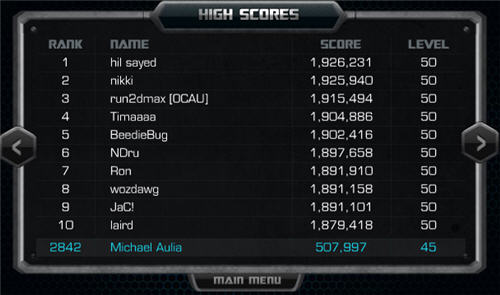 Gonna try a few more times before giving up to these geeks lol. If you are not from Australia, you won't be eligible for the prices unfortunately but you can still play the game for fun :) Share your score here once you do!
Play Transformers Tower Defense.