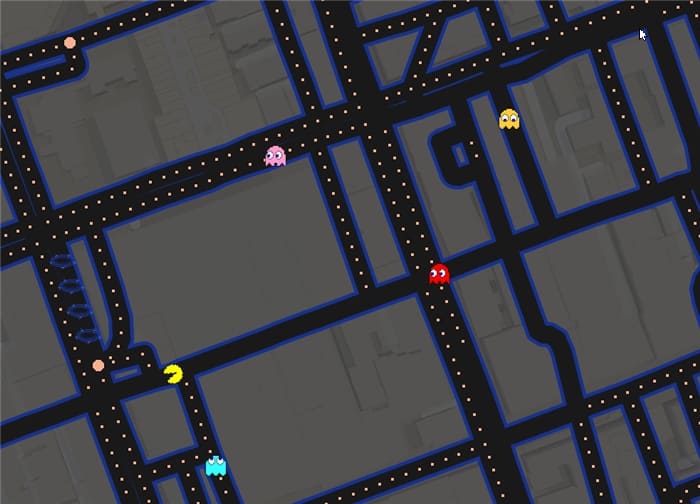 Miss playing PAC-MAN on the arcade? Or perhaps you are already bored navigating your PAC-MAN on the same path over and over? Thanks to Google, you can now use a real location on Google Map and play PAC-MAN with more variety.
When you go to Google Maps, there should be a PAC-MAN pin on the bottom left of the Map (next to Earth). You obviously need to pick a place on a Google Map as well (can be the streets next to your house, somewhere in the city, or anywhere in the world).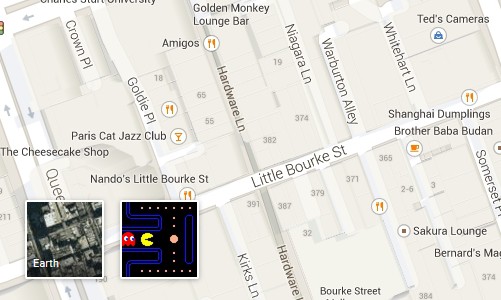 If the area doesn't have enough roads and intersections, you will be asked to pick a different location. Control your PAC-MAN with the arrow keypads on your keyboard.
Happy PAC-MAN-ing! Um, if you don't know PAC-MAN (i.e perhaps you are born in this generation), there are clear instructions about what you need to do (game rules) and what the game is all about. That, or check Wikipedia on Pac-Man.
Source: Google