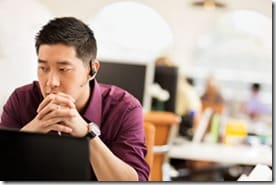 Plantronics Voyager Legend UC Review – Whenever you see the "UC" tag on a Plantronics Bluetooth headset (like the Voyager PRO UC I reviewed long ago), it means "Unified Communications" – combining different communications into one (or in this case, you can connect the headset to your smartphone and also to your PC).
Why is this important? For a start, you may use a desktop communication solution like Lync or Skype and a mobile solution at the same time. Being able to support both and switch quickly between the two are crucial and convenient.
The latest Bluetooth headset from Plantronics delivers just that and includes a bunch of accessories that will make professional users and travellers shout in joy.
Plantronics Voyager Legend UC Review – Packaging
The packaging includes:
The Plantronics Voyager Legend UC unit
The BT300 Bluetooth USB adapter (for the PC)
Multi cable adapters for different countries
Wall charger
Desktop charging dock
USB cable to charge (micro USB)
Carrying case with built-in rechargeable battery
A variety of ear gels in different sizes
User guides and stuffs
Plantronics Voyager Legend UC Review – Design & Features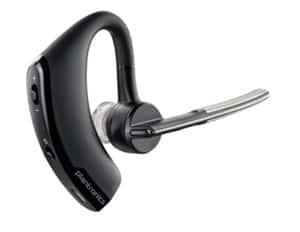 The design is similar to the other Voyager series (like the Voyager PRO HD) with the microphone boom design. It feels premium with solid high-quality material.
The design allows the Plantronics team to add three precision-tuned microphones for better audio quality and noise cancellation. The WindSmart technology also protects your calling experience from windy situation (or when you are in-car while having your car window opened).
The headset itself can be worn either on your left or right ear and the microphone boom is quite flexible to cater that. How ever you wear it, the Plantronics Voyager Legend UC is comfortable to wear and it sticks just nice around your ear. Even running and jumping around will not budge it.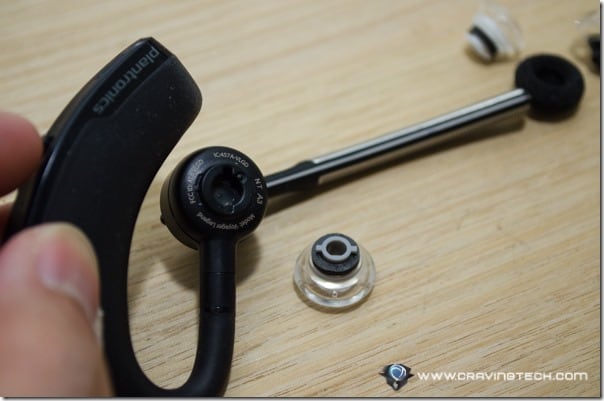 A few physical buttons can be seen on the earpiece, including:
A dedicated power on/off button
A volume toggle button (to increase and decrease the volume)
A Call answer/end button
A mute/voice command button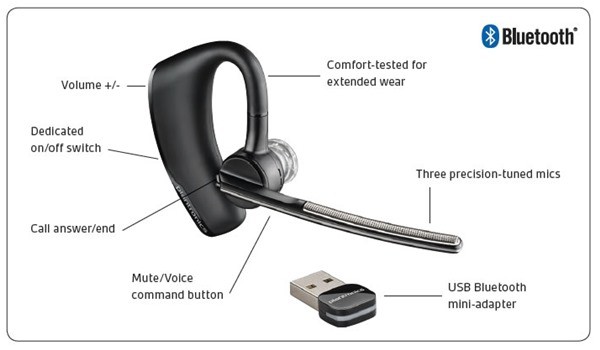 All of the buttons are on easy-to-reach places, although it took me some time to try and rub the existence of the Mute/Voice command button (located below the surface of the microphone boom). Siri on the iPhone 4S/5 works really well with the Voyager Legend UC when I tested. There are also standard built-in voice commands that you can use with the headset. At any time in case you've forgotten, you can always say "What can I say" to let the unit tell you what built-in voice commands are available (such as checking battery status, etc).
The Smart Sensor technology is for you who do not like to wear a headset all the time. When someone calls you, simply wear the Voyager Legend UC and the call will be transferred directly to your headset (it will also auto-accept the call). This technology by Plantronics has been around for a while and always amazes me. The transfer is seamless so you'll be happy to know that you are not required to wear the headset at all times. Sometimes you may get an unexpected long call and at a time like this, you can grab your headset on the table and transfer the call automatically just by wearing it. Nifty.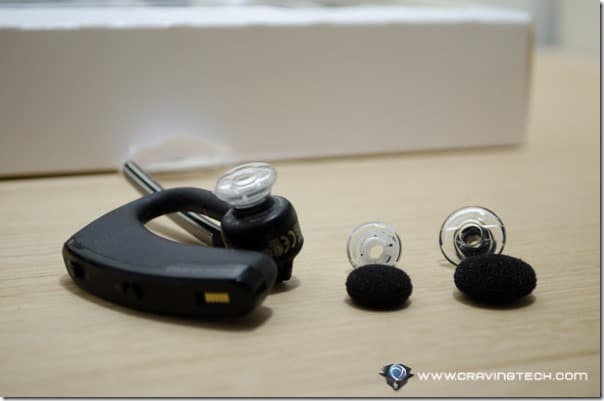 The audio quality  is excellent when I tried, although there are better earphones out there for listening to music or watching movies (thanks to the A2DP support, you can listen to music through the headset as well as making calls). I haven't really tested the headset on a windy outdoor situation unfortunately, so I cannot give my feedback on the noise cancellation bit.
The included accessories are top-notch and fit for different situations. I especially love the desktop charger (probably because I don't travel much) with the magnetic solution. The design makes it snappy to charge the Plantronics Voyager Legend UC. It also works great as a placeholder for the headset when it is not on your ear.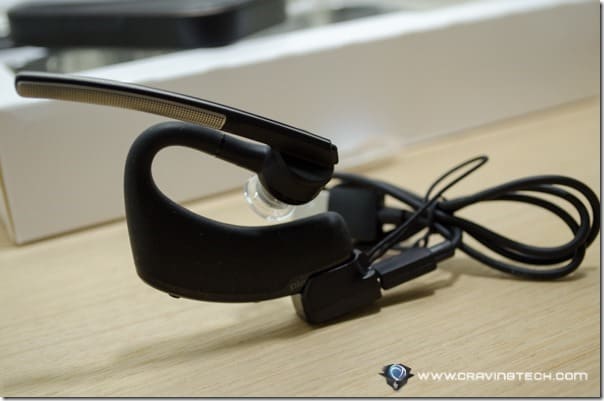 The included hard case is also of high quality and even includes a built-in rechargeable battery. This means you can even recharge the headset while you carry it in your bag, on a seminar, or when you are on the plane.
The product sheet promises 11 days of standby time and up to 7 hours talk time – so you have plenty of juice to last for the day but with these included accessories, charging is just a step away.
If you ever want to use the Voyager Legend UC on your PC, what you need to do is to just plug the included BT300 USB adapter into your desktop/laptop. It already comes paired with the headset. The PC sound output and microphone input will then go through the headset when you have the adapter plugged.
The volume control and mute buttons work as they should when you are connecting to a PC.
Plantronics Voyager Legend UC Review – Conclusion
The Plantronics Voyager Legend UC makes it easier to unify communications from various devices (smartphones, tablets, and PCs). The headset is comfortable to wear and has a premium design look-and-feel. With built-in voice commands (both on the headset and through your smartphone's voice commands), you barely need to use your hands – which makes it a perfect solution if you travel often in car and around.
Along with the cool charging accessories included with the packaging, the headset is a heaven for business travellers and professionals.
Disclosure: Plantronics Voyager Legend UC review sample was sponsored for the review