Plantronics BackBeat FIT 305 Review – Listening to music through earphones during intense workouts is a great motivator to keep you going, but the experience may fall short if the sound is terrible, or if the earphones keep falling off your ears.
The new Plantronics BackBeat FIT 305 addresses all these and should keep the active ones happy.
Plantronics BackBeat FIT 305 Review – Packaging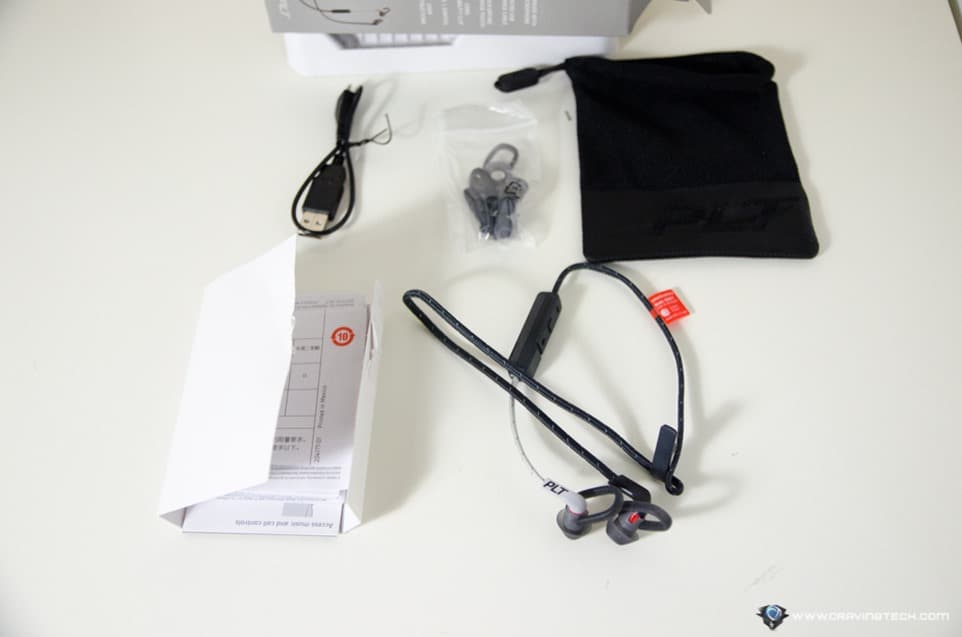 The packaging comes with ear buds of different sizes, but they all come with the ears' secure tips.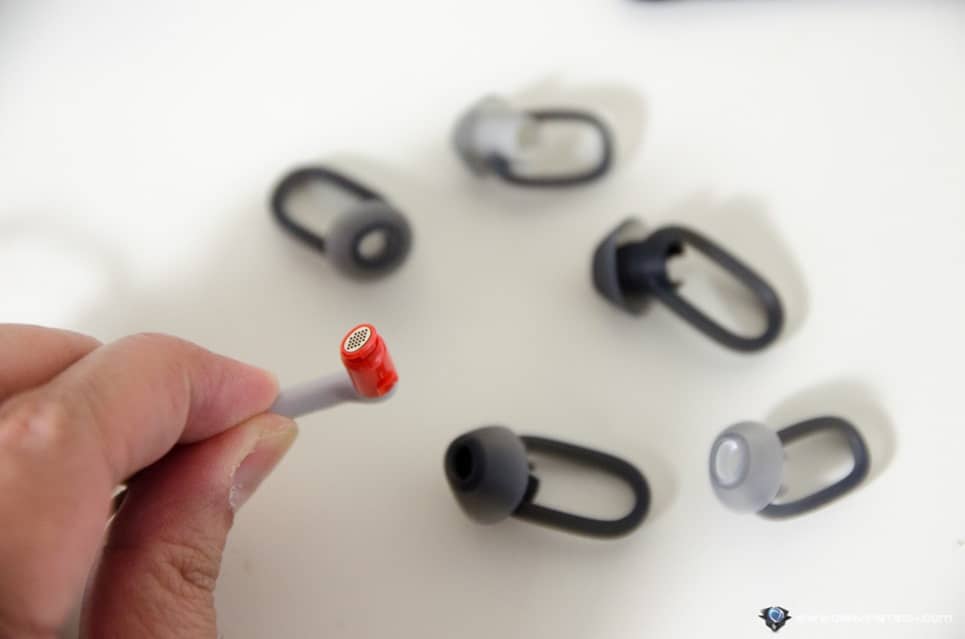 Plantronics BackBeat FIT 305 Review – Design & Features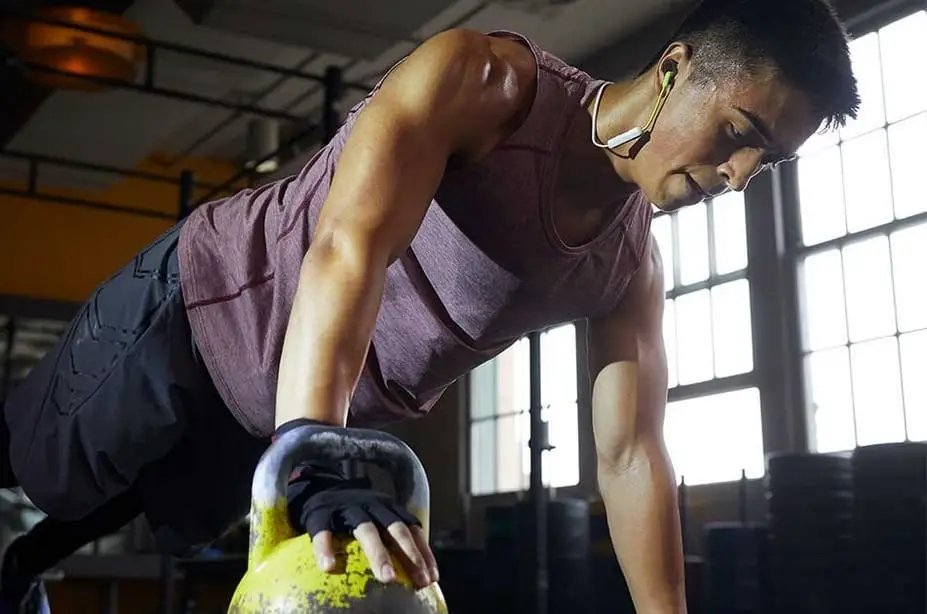 The wireless earphones are definitely designed to be used when you are exercising: in the gym, jogging, or any other sport activities. Without annoying cables running all the way to your phone, you can focus more in completing your sets and goals than getting distracted. Using Bluetooth, you can stream music up to 10 meters away from your device, so you can move from one machine to another in a gym with ease.
The earphones are made with IPX5-rated water-resistance and sweatproof coating, able to withstand long exercise sessions and also from the rainy weather.
The eartip design ensures the ear buds to stay in place even when running or jumping around. The design also blocks out noise perfectly so you can get an immersive experience with your music. It actually works so good that you can completely block the outside noise out completely if you crank the volume up. I'd strongly advise not to, for safety reasons. But if you hate hearing those male screams in the gym, feel free to crank the volume up and feel the difference.
The sport-weave cable is not just there to make the cable more durable, but it is apparently reflective too, to provide visibility at night.
With the cable clip, you can further secure the cable to stay in place. I accidentally broke the clip when I unboxed the unit too vigorously, but I found that I didn't need the clip at all to make the cable stay in place.
When I first turned the BackBeat FIT 305 on, I wasn't expecting much, knowing this is just a Bluetooth earphones unit made for the sporty ones. But to my surprise, these earphones actually sound really good! With the 6mm drivers and a secure fit, the delivered sound is pretty rich and powerful.
The inline controls feels kind of bulky, but I believe this is the trade off for having a nice sound (i.e power requirements). The earphones also only has 6 hours of battery life which you may find too short, but no one exercises for 6 hours non-stop anyway?
Plantronics BackBeat FIT 305 Review Conclusion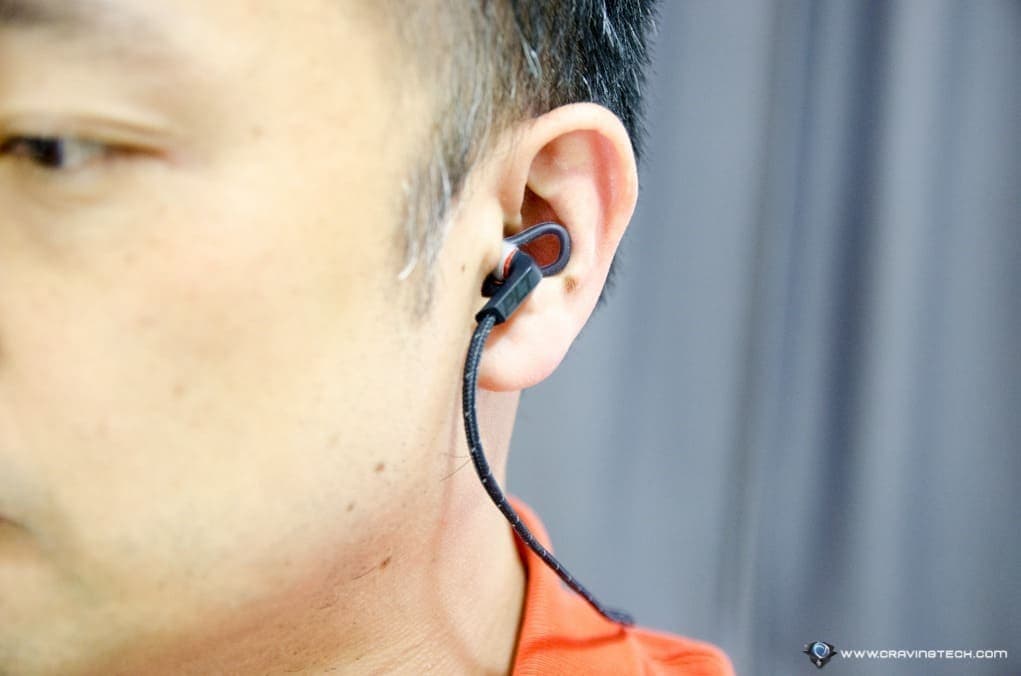 Plantronics BackBeat Fit 305 is a comfortable, wireless earphones that does not just sound good, but perfect for working out. It stays perfectly within my ears and also resistant to both water and sweat.
The packaging, thankfully, includes various ear buds from small to large, unlike the original BackBeat FIT (check out my review or Adrian's review) that did not come with such options.
You can get the BackBeat FIT 305 in four different colours (Black/Grey, Dark blue/Blue, Grey/Lime Green and Grey/Coral) at JB Hi-Fi, Harvey Norman, Rebel Sport and Officeworks for $129.95 AUD.
Disclosure: Plantronics BackBeat FIT 305 review sample was supplied for reviewing but all opinions are mine and not paid