Have an iPhone 14 Pro/Pro Max? You are in for a treat. This special, limited edition case is very pleasing to the eyes and well, limited. There are only 999 pieces of them made worldwide. The PITAKA Moon Wandering case is part of their MagEZ Case 3 W+ series (feel free to also check out their MagEZ Case 3 cases for iPhone 14 that I reviewed earlier.
What's the story behind this limited edition iPhone case?
"Apollo 11 landed on the moon on July 20, 1969, marking the first human landing on the moon's surface.  The probe's design inspired the product, depicting the landing on a dark blue background with stars. The moment is forever etched in history."
So, what you have is a beautifully-designed iPhone case with a dark, Blue background (from the moon surface) and a depiction of the spacecraft Apollo 11. While the celebration of the first moon landing is right at the centre and focus of the case, it doesn't feel overwhelming.
According to PITAKA, the Moon Wandering case is designed in the pixel art form, where individual pixels serve as the building blocks that make up the image of a spacecraft, giving it a unique visual style and aesthetics. And if you look at it closely, you'll be amazed at the details you get from their Fusion Weaving and jacquard weaving techniques.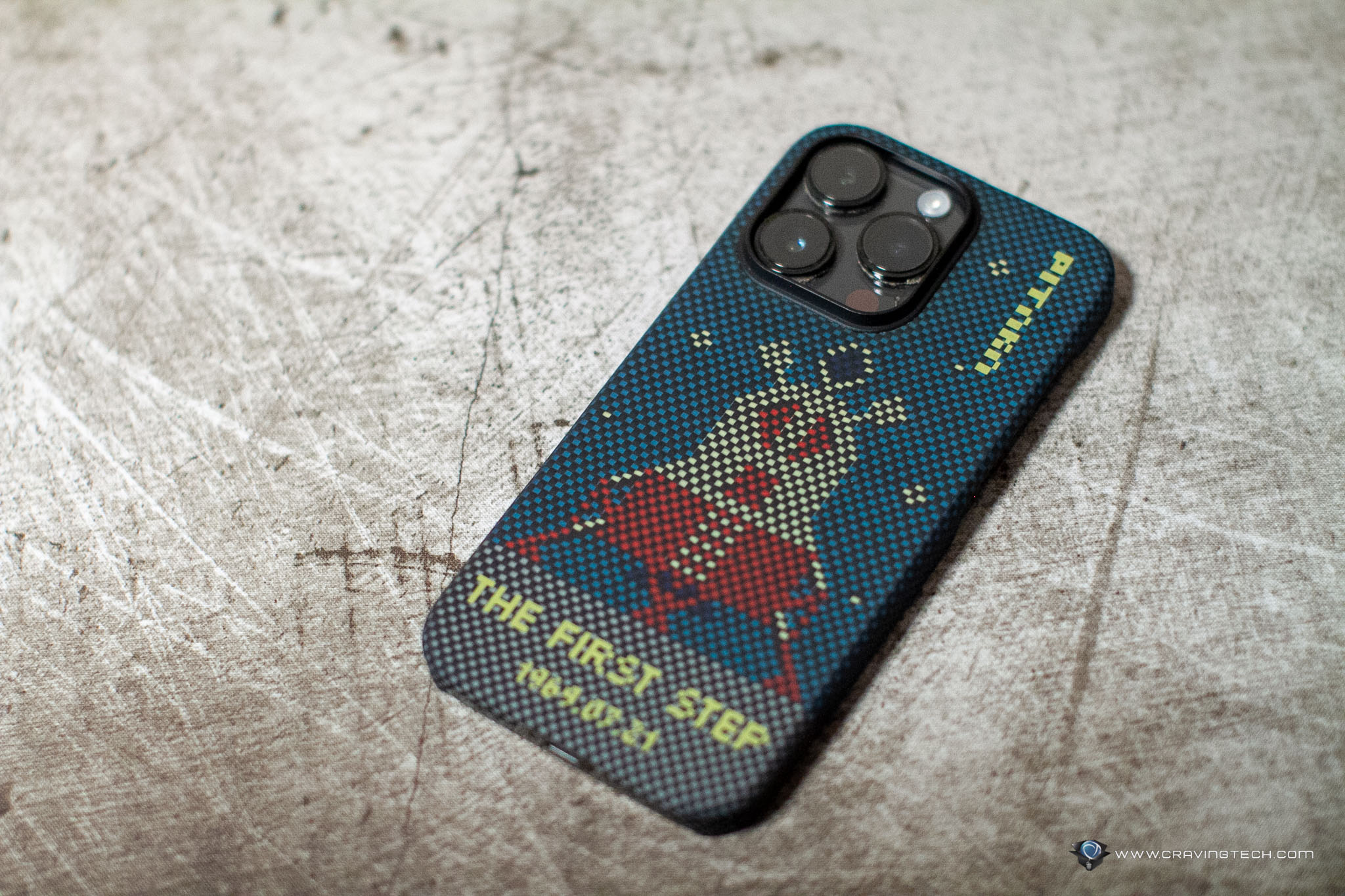 What you get is a really good-looking case with a mix of art, harmonical colour themes, and message, along with the protection needed for your phone.
The case itself is rugged and offers ample amount of protection to the iPhone. The exposed parts mean you'll get native experiences when pressing the iPhone buttons. I'm honestly not a fan of a case which covers the buttons as they tend to give more resistance, make the buttons stiffer to press.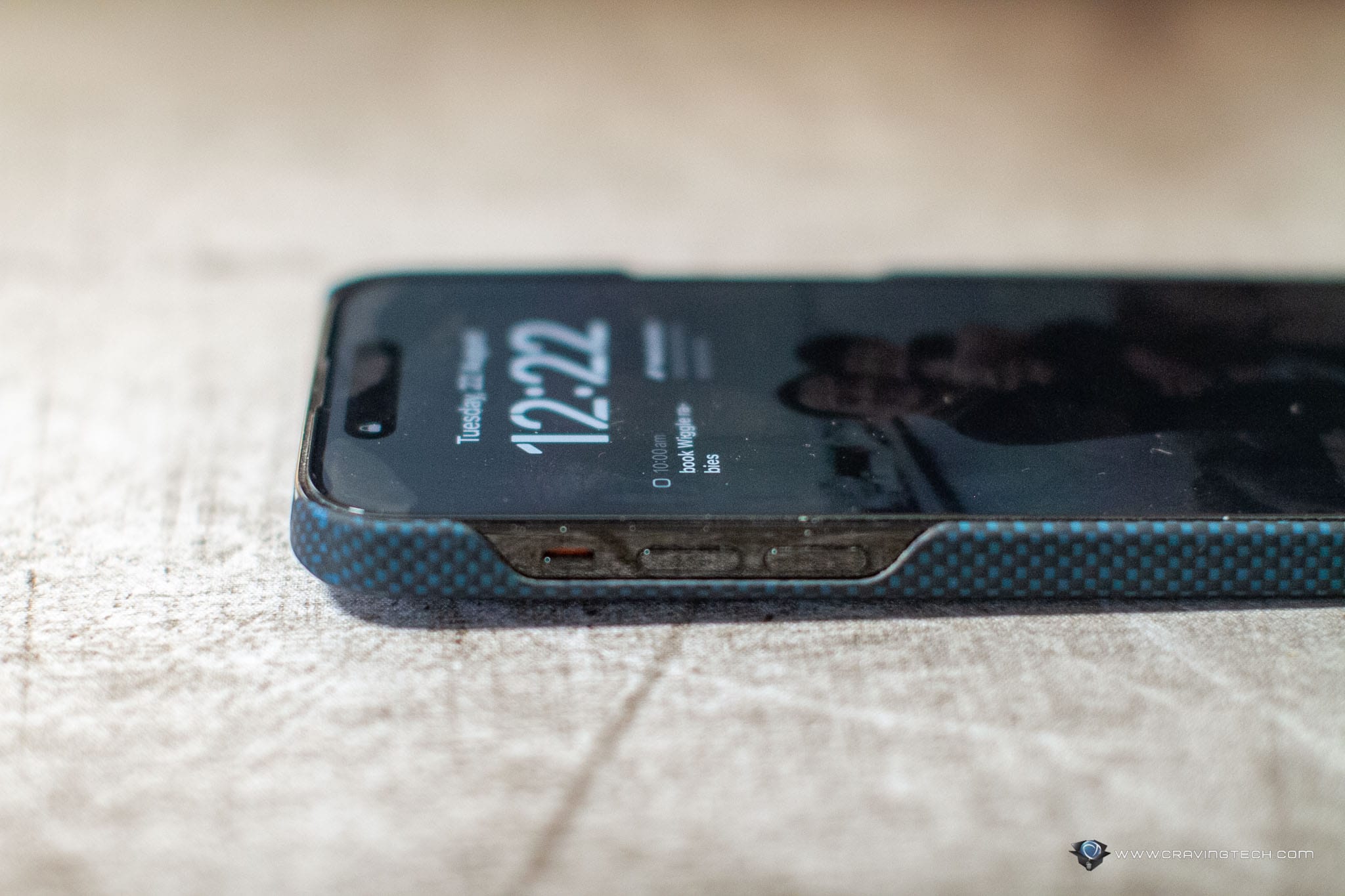 There is also enough room near the exposed charging port so if you own and use thicker charging cables, the case won't block them.
The packaging comes with a MagEZ Grip though it's completely optional whether you want to attach it or not on the case.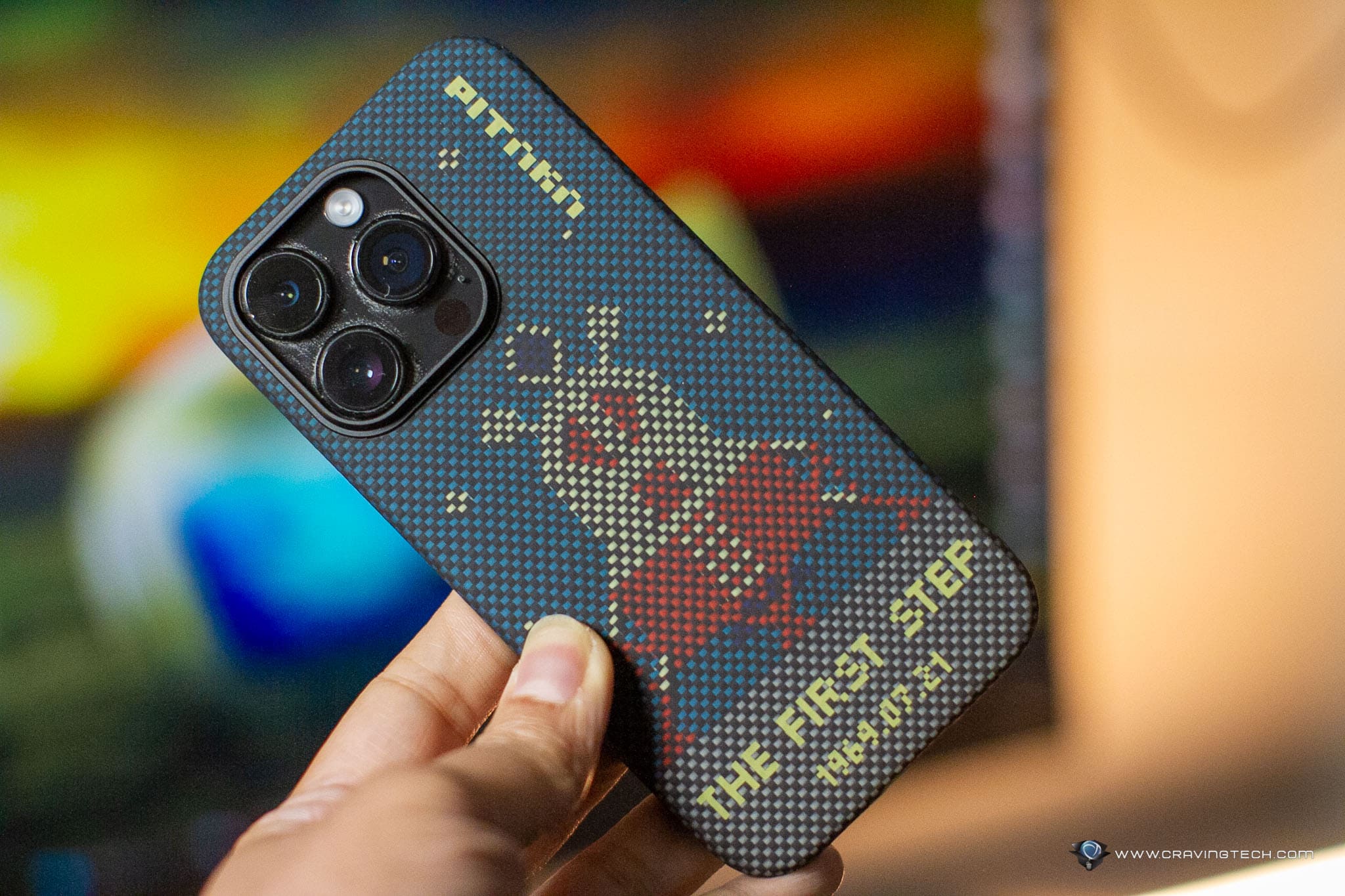 The case retails for US$89.99 and unfortunately, is completely sold two days after release. However, there are other well-designed, well-crafted PITAKA cases with similar weaving techniques with different colours and patterns on their website. For example, the Sunset Moment is also a limited edition (check our review here) and still available to grab!
You can check PITAKA's other available cases on their official website.