Thanks to WonderFox and AoaoPhoto, we are hosting software licenses giveaway where you can pick the software you would like to win from among the prizes. In this competition, we are giving away WonderFox DVD Video Converter (despite of the name, it can do much more), WonderFox Video Watermark, and Aoao Photo Watermark with over 30 licenses valued over $1,500 in total!
Let's have a quick look at the prizes and how you can join in!
WonderFox DVD Video Converter
Despite of the name, the software does not simply convert/rip a DVD into a video file, creating a backup. Oh, it can do much more. For example, you can convert a video from one into the other, which is really handy if you want to store your video files in a portable device. So, for example, you can pretty much watch a DVD movie in your iPad or BlackBerry with just a few clicks. If you have a movie file, you can convert that too into a more compatible format for your device. Wonderfox DVD Video Converter currently supports more than 100 video formats.
You can also use the software to download videos from Facebook, YouTube, Vimeo, and other online services.
WonderFox Video Watermark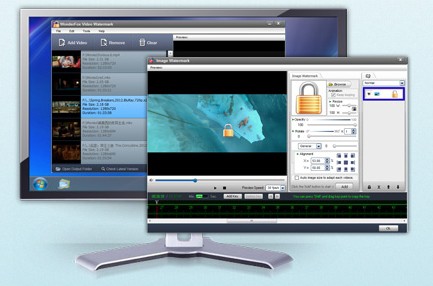 It's easy to watermark if you edit and produce your video from a well-known commercial software like the Adobe Premiere Pro CS 6. However, if you don't own such software, the WonderFox Video Watermark will be useful to you. It will help you to protect your video by embedding texts or images to your video. You can even do the watermarking process in batch mode if you have multiple video files to protect at the same time.
The software also has basic video editing features such as adjusting brightness, color, contrast, and even some fancy filters. The video can also be exported in different video formats.
If you need basic video editing while having a way to protect your own videos, this is the one to pick.
Aoao Watermark for Photo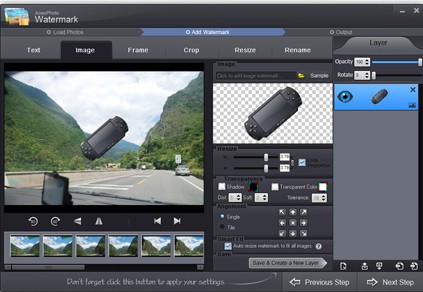 A fast and efficient way to quickly protect your photo files by watermarking them. With batch processing mode, you can watermark more than 300 photos in just under a minute. Protecting your photos can never be this easy. Really handy if you are a photographer (casual or professional), a journalist, or a blogger.
What good is a commercial software if it's just for watermarking photos? Aoao Watermark for Photo can also do batch renaming, file type conversion, and basic photo editing features such as cropping.
How to win a license of these amazing software
So again, we have these software licenses to give away:
10 x WonderFox DVD Video Converter
10 x WonderFox Video Watermark
10 x Aoao Watermark for Photo
To participate, use the widget below to gain entries. The more entries you earn, the higher chance you get to win. At the end of competition, we'll pick the winners randomly. You also HAVE TO comment below, telling us which software do you want as the prize. We'll pick up to 30 winners, though there cannot be more than 10 winners per software.
Terms and Conditions:
Eligibility: Worldwide (license keys will be sent via email and software downloadable on the net), except for the state of NSW in Australia or if your country does not allow promotions like this
Giveaway starts on 28th April 2014 6PM AEST and ends on 19th May 2014 6PM AEST.
DVD Video Converter is valued at $29.95 per license, Video Watermark at $34.95 per license, and Aoao Watermark for Photo at $29.90 per license
The prizes cannot exchanged or redeemed for cash.
The winners will be contacted by email
Giveaway Widget:
Software licenses to win, valued over $1,500