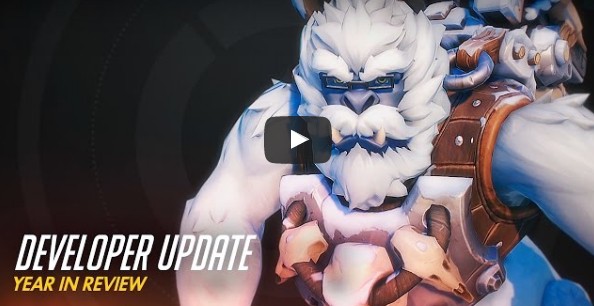 After winning Game of the Year, Best Game Direction, Best Multiplayer, and Best eSports Game of the Year in the Game Awards 2016, Overwatch by Blizzard has no plan of staying still.
At the latest Developer Update video from the Overwatch team, Jeff Kaplan (Game Director of Overwatch), unveils what's coming to Overwatch in 2017.
The video is down below but I've also written a summary if you don't have the time or luxury to watch it:
Summary of what Jeff said about the upcoming features and changes to Overwatch in 2017:
The new Oasis map will be released publicly (it's on PTR at the moment)
Customisation to communication wheel (can set up to 4 voice lines & emotes)
Keyboard shortcuts support to a particular emote
Better Spray wheel (can choose up to 4 sprays)
No forcing party/group chat to team chat like the community suggested, but a button similar to the "Stay as Group" button will be there to encourage joining team chat
Blizzard is working on multiple heroes with one hero looking promising – Doomfist voiced by Terry Crews, perhaps?
A possibility of tweaking Sombra (buff her up a bit), but they will monitor further before making the decision
Other maps & game modes being experimented
Spectator mode improvements for eSports
People can have an option to make custom games public and joinable
Definitely looking forward for next year!
For playing Blizzard Overwatch to its fullest, I'd recommend using these gaming peripherals:
My stats on Overwatchbuff.com at the moment: