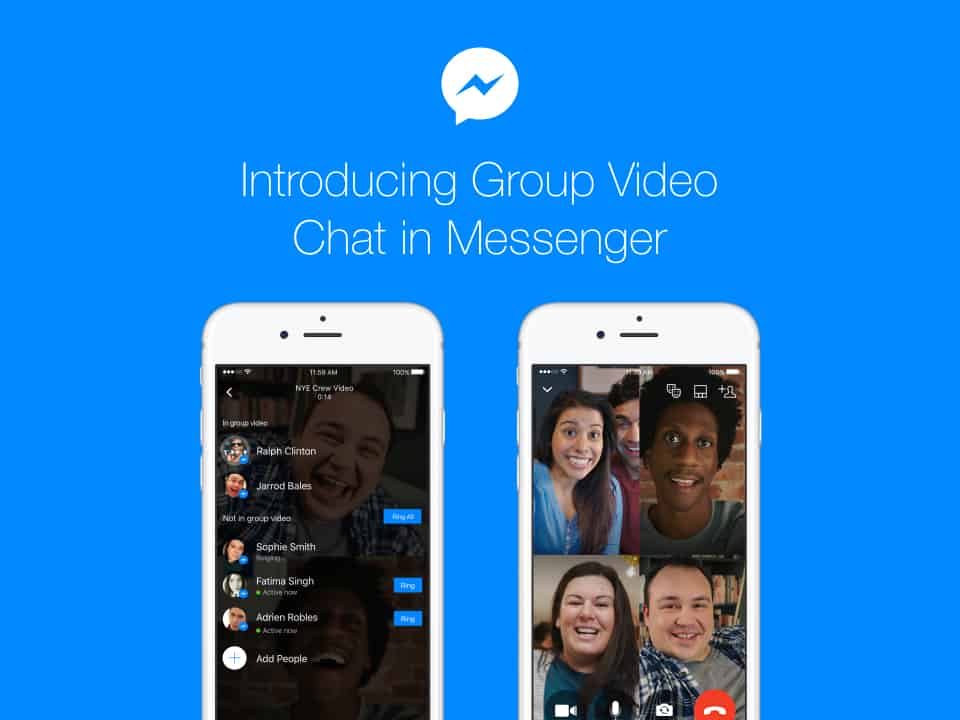 Most of my family members and friends are on Facebook and this is a great news to us all. Previously, you can only do a one-to-one video call on Facebook (through Facebook Messenger) but not with  multiple people like Skype's.
However, as of yesterday, Facebook now has what they called "Group Video Chat" and yes, it is a game changer for us who are active on Facebook.
With Facebook's new Group Video Chat, you can see up to 6 people at a time. However, that doesn't mean that you can only talk to 6 people. In fact, Group Video Chat allows up to 50 friends to join in, though it won't show 50 people on a screen at one time.
Once you have more than 6 people on the call, only the dominant speaker will be shown to the participants (which is similar to Google Hangout when I tried it years ago).
To start a Group Video Chat, first, create a group conversation using the Messenger app on your smartphone – usually done by adding more than 1 people to your message. You can then tap on the video icon on the upper right corner of your screen to start the video chat.
Everyone in that group conversation will then be notified and have an option to join in. You can also directly ring just a few people, or with everyone in that group.
Here is the official video:
Connecting with your family members or even discussing a project with a group just gets better.
Source: Facebook Newsroom