If you are currently in the market for an iPhone 6/6s case that is highly protective and also colourful, then Otterbox Defender Series might have just the range that you need.
The 4-piece Otterbox Defender case provides multi-layer protection with the combination. The first layer is the back-and-front detachable hard cover with built-in screen protector. The second layer is the rubber layer that makes the phone feel snuggly in your hands. Then, as an additional accessory thrown in for good measure, there is a detachable phone-holder-like belt clip.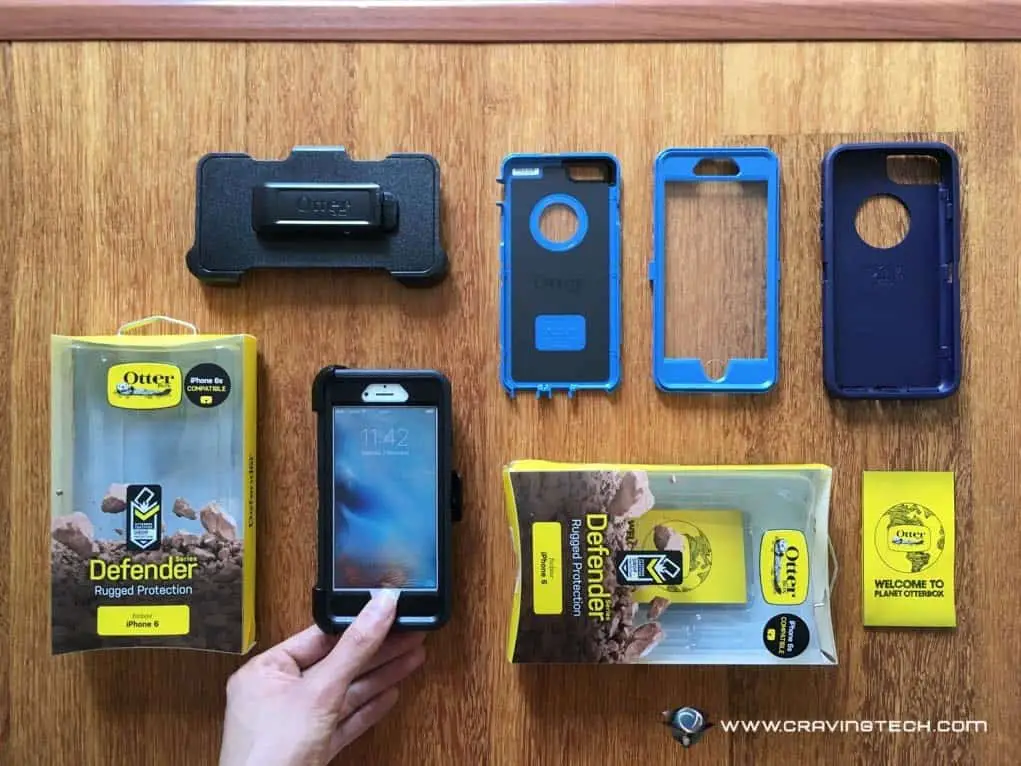 They are all made to fit properly so there are no moving bits and feel very sturdy. The speakers (both front and bottom) are uncovered. The earphone and charging ports and the side ringer toggle are covered by the rubber layer with moveable latches for easy access. The volume and power buttons are covered and accessible through the rubber layer. As for the home button, it is protected by a slightly thinner layer of screen protector.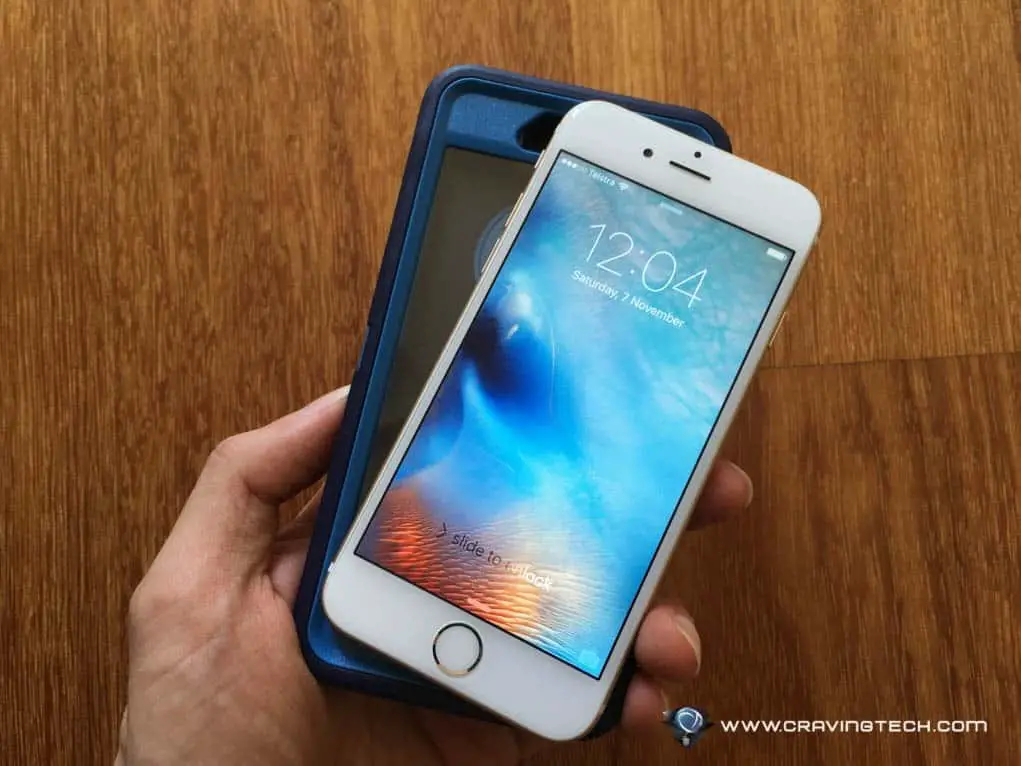 The case does add a bulk to your otherwise slim phone, but it does it to provide drop protection, dust protection, and scratch protection. I can see these cases being very suitable for people working in constructions or similar environments. At the end of the day, they can take off the case and still have their phone in one piece.
Otterbox Defender Series comes in a lot of colour combination and is also available for iPhone 6/6s and 6/6s Plus.
If you are looking for something less bulky, Otterbox Symmetry Series is here with added style and obviously far less parts to install: one piece.
The case is made with dual material: shock-absorbing interior and tough-but-smooth exterior. As a result, putting the phone in to (and getting the phone out of) the case is surprisingly very easy and quite of a unique experience since you can just push and pull without having to worry about scratching your phone thanks to the rubber interior.
The Limited Edition case (pictured) of the Otterbox Symmetry Series has a very streamlined design and accentuated with bright gold Otter Box logo for added sophistication. Otherwise, there are a lot of colours and patterns to choose from.
The pack also contains a free fortified glass screen protector with "alpha glass privacy" to not just protect but also reduce the visibility of your screen from other angles for extra privacy in public places.
Without any moving parts, the buttons and holes are accessible directly and/or through the case.
Otterbox Defender Symmetry Series is perfect for commuters who want high quality, great looking cover that comes with relatively high level of protection but don't want to have it too bulky. It is also available both for iPhone 6/6s and iPhone 6/6s Plus.
Disclosure: Samples were sponsored for reviewing but all opinions are mine
[AMAZONPRODUCTS asin="B00N1X2AP6″]