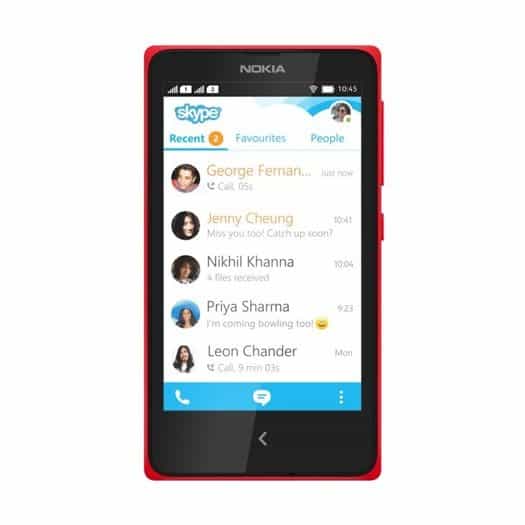 Just for clarity's sake, Nokia X smartphones, unveiled just now at Barcelona's Mobile World Congress 2014, do not come from the Lumia family. They do, however, look similar to the Lumia devices but run Android behind the scene.
They may not look like they are running Android at a glance because Nokia use a modified version of it.
There are basically 3 Nokia X devices they unveiled today: Nokia X, Nokia X+, and Nokia XL. Nokia XL, as the name suggests, is the larger version of the two (5" display with 2MP front facing camera) where as the X and X+ are 4-inch display smartphones. The Nokia X+ comes with more RAM and a microSD card included.
Note that these new Nokia X phones are not meant to compete with the Lumia family and geared more towards the low end market. Available as cheap as EUR 89 (for the Nokia X), it is meant to be a phone that everyone can get a grab on.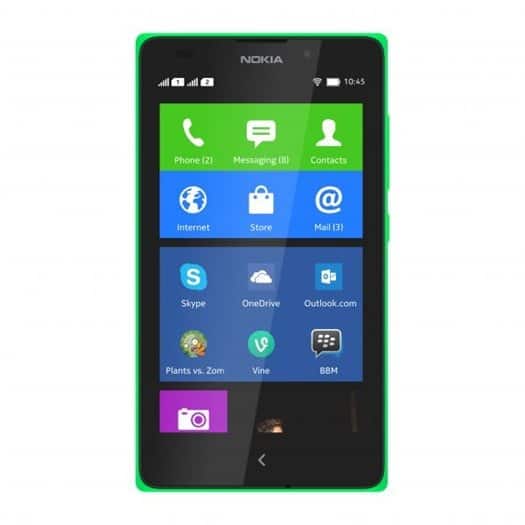 The home screen is a set of tiles of apps (similar to a Windows Phone design), rather than featuring Android home screen with widgets. It is pity in a way for those who were hoping to see a high-end Nokia Lumia device running stock Android. However, it seems that Nokia is experimenting and it is good. We'll just have to see if people bite the bait.
It may not satisfy gadget and smartphone lovers out there, but those who are not on a smartphone yet would definitely think about grabbing a nice, cheap smartphone like the Nokia X.
Here is a good coverage from The Verge if you want to see it in action: