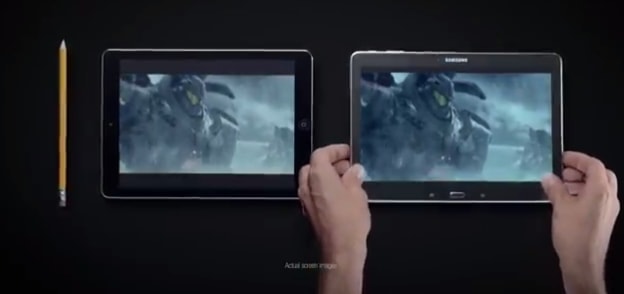 Samsung's latest ads highlight 2 of their major GALAXY products: the GALAXY Note 3 and GALAXY Tab Pro 10.1. To add more excitements, however, the ads are comparing (and mocking) Apple's latest products, the iPhone 5/5s and iPad Air.
In the first ad, Samsung highlights the non-HD, small screen size of an iPhone compared to the behemoth Samsung GALAXY Note 3. Obviously, watching LeBron James doing tricks and shots on the larger GALAXY Note 3 screen gives a much richer and better experience.
In the second ad, Samsung twists Apple iPad Air's pencil advertisement to highlight the fact that the GALAXY Tab Pro 10.1 is slimmer than the pencil AND the iPad Air. Not only that, it can also do multitasking so you can do a few things at once.
Check the ad below: