The Nokia 2660 Flip phone is making a comeback in Australia with two new colours: Pop Pink and Lush Green. This classic device has been revamped to meet the growing demand for 'dumbphones' among Gen Z and Millennials who are seeking to reduce their smartphone screen time for the sake of their mental health.
HMD Global, the company behind Nokia phones, has seen its Flip phone market share double YOY (2021 vs 2022) as more people choose to disconnect from their smartphones and reconnect with their communities. This trend, driven by Gen Z and Millennials, is expected to continue growing over the next five years due to increasing public health concerns.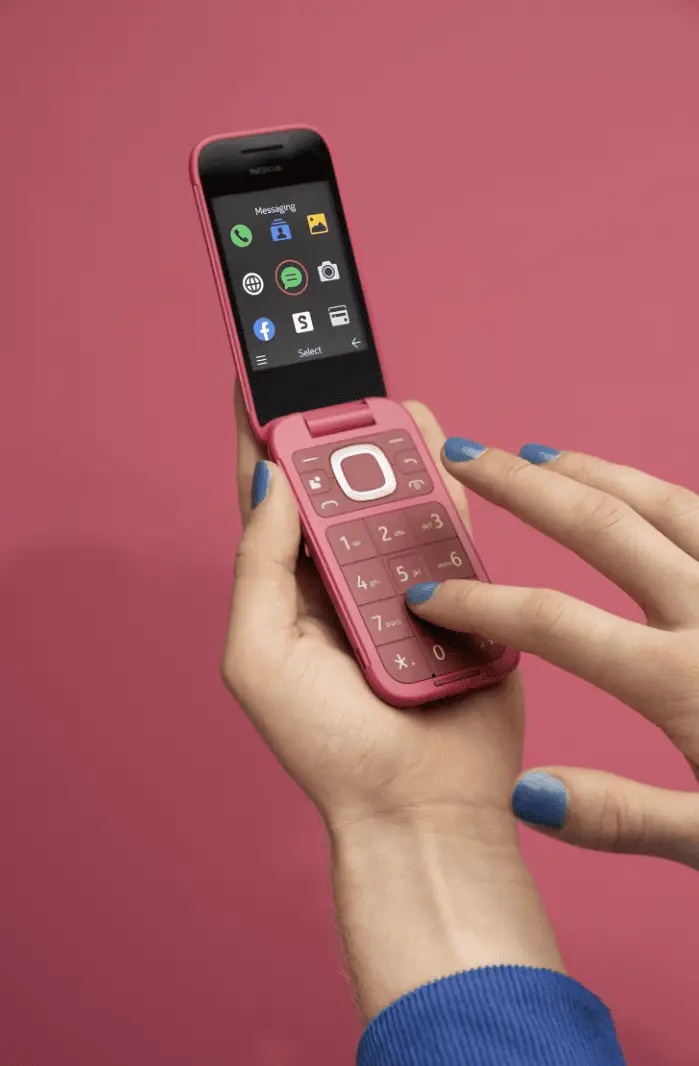 Research from HMD Global shows that 42 percent of Australians have taken a digital detox for an average of 26 days, while 56 percent would consider doing so in the future. One third (31 percent) of Australians are planning to take a break from their devices due to the negative impact of doom scrolling on their mental health, while others feel overwhelmed by constant contact (29 percent) or anxious due to constant notifications (24 percent). However, 20 percent admit they couldn't do a detox because they can't live without their devices.
Lars Silberbauer, Chief Marketing Officer at HMD Global, said: "We've seen a surge of interest in Flip phones as people seek to escape the constant stream of digital notifications and social media posts. People want more simplicity and face-to-face time. That's why we're bringing back the Nokia 2660 Flip – to help people reclaim those important moments in life."
Brenden Folitarik, HMD Global's Country Manager for Australia, New Zealand and the Pacific Islands, added: "The Nokia Flip phones of the late 1990s and early 2000s hold a special place in the hearts of many Australians, especially Millennials who may have owned one back then. We're excited to be reviving these phones to support the growing trend among young Australians to connect more meaningfully with each other."
The new Nokia 2660 Flip phones feature a durable clamshell design, a rear camera for retro-style photos, long battery life, and basic features such as SMS and calls – perfect for a digital detox. And of course, they come with the classic Nokia's Snake game. The Nokia 2660 Flip Pop Pink and Lush Green will be available in Australia from late June/early July.