XPPen Artist 16 (2nd Generation) Review – XPPen Artist 16 is a digital drawing tablet or a pen display. XPPEN Technology Co. was founded in the United States in 2015, though the XPPen company itself was founded in Japan in 2005 to begin its research and development of graphic tablets. So they have been around quite a while and have also produced a variety of pen display and pen tablet products throughout the years, along with their accessories.
Their latest pen display, the Artist 6 (2nd Generation) is powered by X3 Smart Chip and comes with a 15.4-inch FHD fully-laminated display with 94% Adobe RGB.
XPPen Artist 16 (2nd Generation) Review – Unboxing and Packaging Contents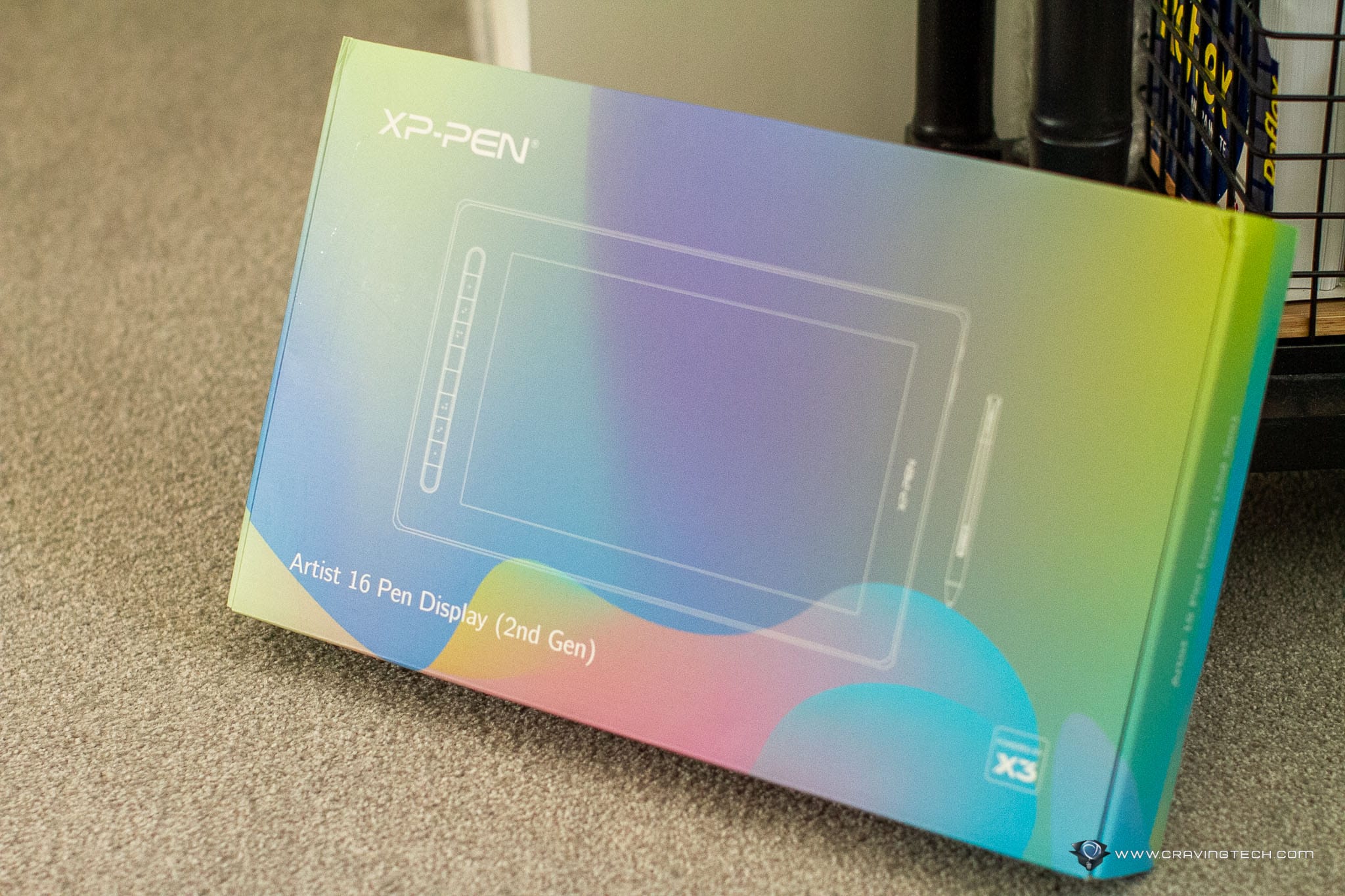 The packaging includes the 3-in-1 USB-C connection cable (USB-C to USB-A + HDMI port on your laptop or computer), power adapter with multi-regional plugs, cleaning cloths, a USB extension, a glove, the stylus, spare nibs for the stylus, and some manuals. The drawing display can also be powered and connected via a USB-C to USB-C cable but you have to buy it separately. The connection cable includes an extra USB-A slot in case it doesn't have enough power (which means you may have to use two USB-A slots on your computer, or use the included power adapter to deliver more power), but I didn't need these when I connect the Artist 16 with my GIGABYTE AORUS 15G Gaming Laptop.
Note that this is not a tablet like iPad or so, which means you have to connect it to a computer in order to use it – where it'd mimic what's displayed on the screen and allow you to interact with it using the stylus (normally for drawing, sketching, painting, or image editing).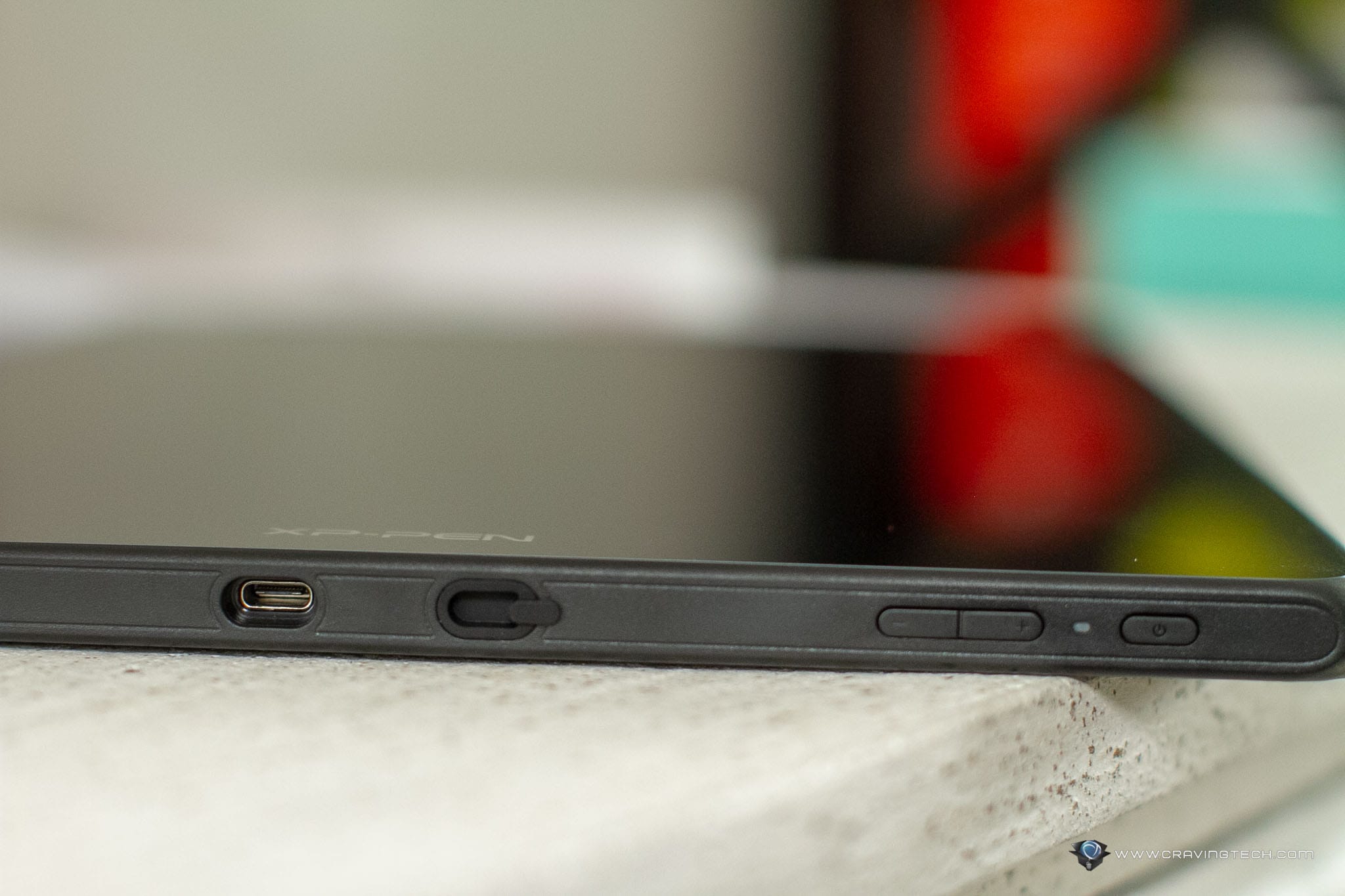 XPPen Artist 16 (2nd Generation) Review – Design and Features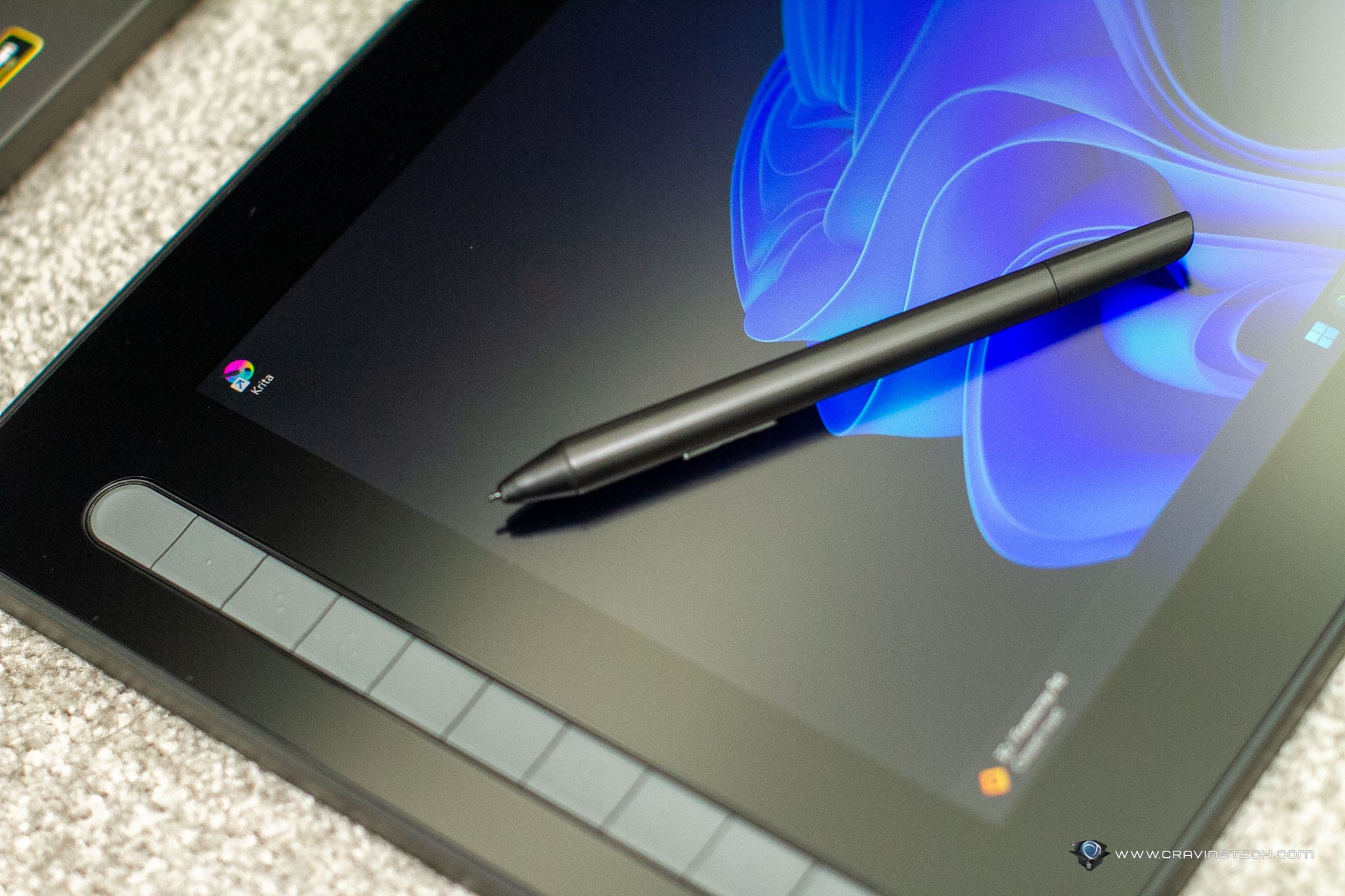 The 16-inch (or 15.4-inch to be exact) screen offers ample amount of canvas for you to work on. It also has a really good design and solid build quality. The display itself is bright and vivid, which I really like the moment I turned it on. The display is FHD (1920 x 1080 resolution) with 94% Adobe RGB Colour Gamut, 1000:1 contrast ratio, and has a 178-degree visible viewing angle.
I've been using it at home so unfortunately can't tell whether the display would work great outdoor under the sun, but it has an anti-glare screen so there shouldn't be any problems.
The massive display really helps, it's like having a big, blank canvas for you to work on and since the display is bright and vivid, you can really all the details of your creativity and have massive space to work with. The X3 smart chip stylus (or the pen) feels light with fast performance (I didn't notice any lag or latency at all while drawing), and just responsive. There are two small buttons on the pen for quick actions and yes, you do have to find a way to hold the stylus to make sure you don't press these accidentally all the time while drawing. The pen is overall, comfortable to hold and a joy to work with.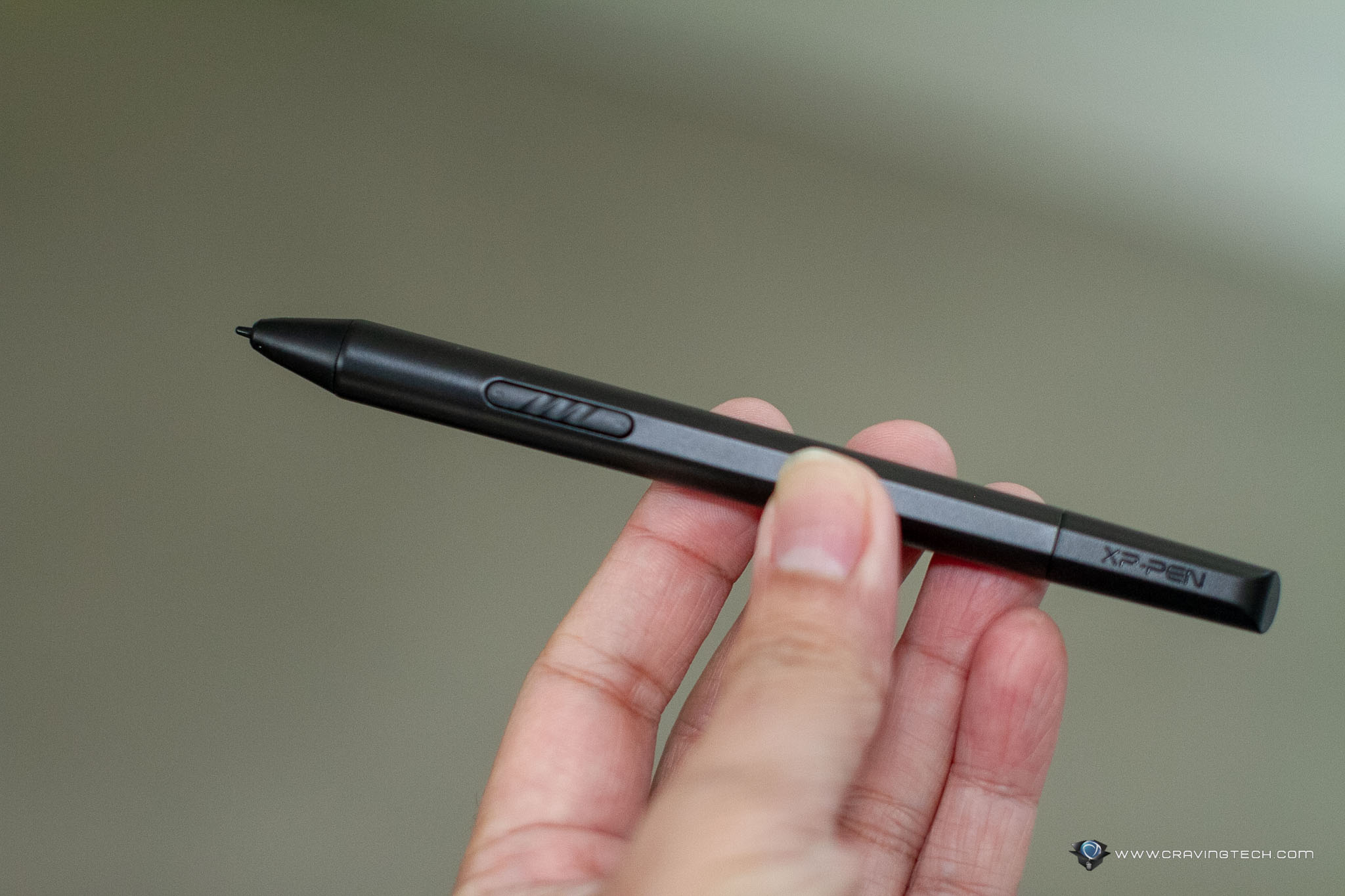 You can use the included glove to make it smoother and easier to draw, but I find that I could do it just fine without. Thanks to palm rejection, I can lay may whole hand on the display while drawing and it will not interfere with what I draw or sketch on the screen.
The drawing tablet has 10 customisable short buttons so you can quickly change the brush strokes with just a quick press of a button, or Zooming in and out which are very handy shortcuts to have as you'll be using these pretty often. The buttons have a good amount of tactile feedback when pressed too.
While you can use the drawing tablet to, well, draw, it also has other uses. Since you can hook it to your mobile phone, you can use it as a second, mirrored display to play games or watch movies on a bigger screen. I tested playing some YouTube videos and quite amazed to see that the display can keep up without any latencies or refresh rate issues.
XPPen Artist 16 (2nd Generation) Review Conclusion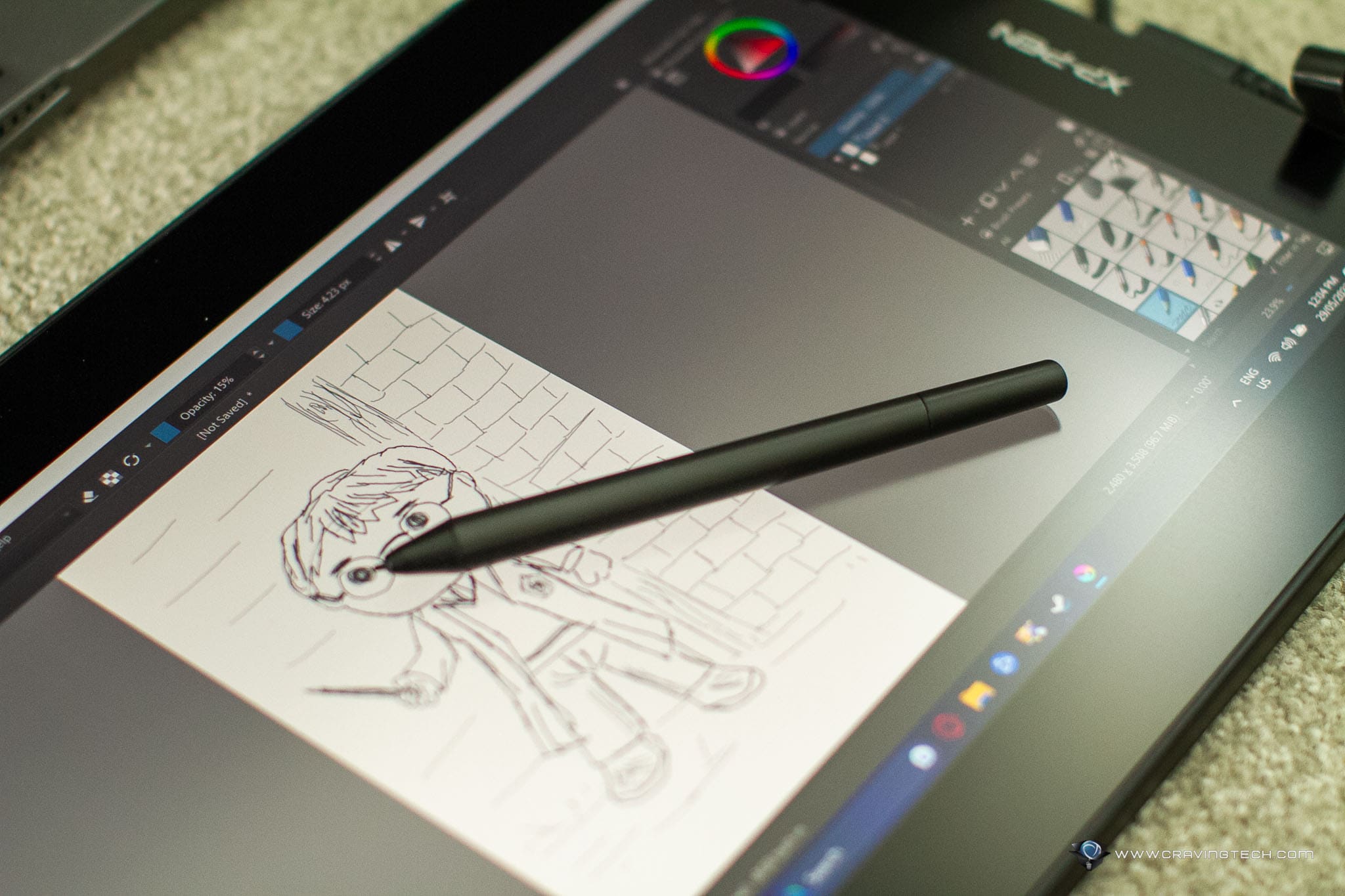 XPPen Artist 16 (2nd Generation) is a solid, digital drawing tablet with gorgeous display and great build quality. The pen is smooth, lightweight, comfortable to use, precise, and a joy to use for drawing, sketching, and editing images. Thanks to its big screen, you have more canvas area to work with and with the help of the included shortcut buttons on the side, you'll be a professional artist in no time with the help of the XPPen Artist 16.
XPPen Artist 16 (2nd Generation) retails for A$426.99 and is available in different colours: Black, Green, Blue, and Pink.
Disclosure: XPPen Artist 16 (Gen 2) review sample was supplied for reviewing
XPPen Artist 16 (2nd Generation) Review
Summary
A gorgeous pen display from XPPen with a large, bright, vivid, responsive screen + pen with precision
Pros
Gorgeous, responsive, bright display

Easy to connect
Accurate, lightweight pen to work with     
10 customisable, shortcut buttons
Has more uses than just being a pen display
Cons
Can accidentally press the shortcut buttons on the pen
No USB-C to USB-C cable included
No stand included