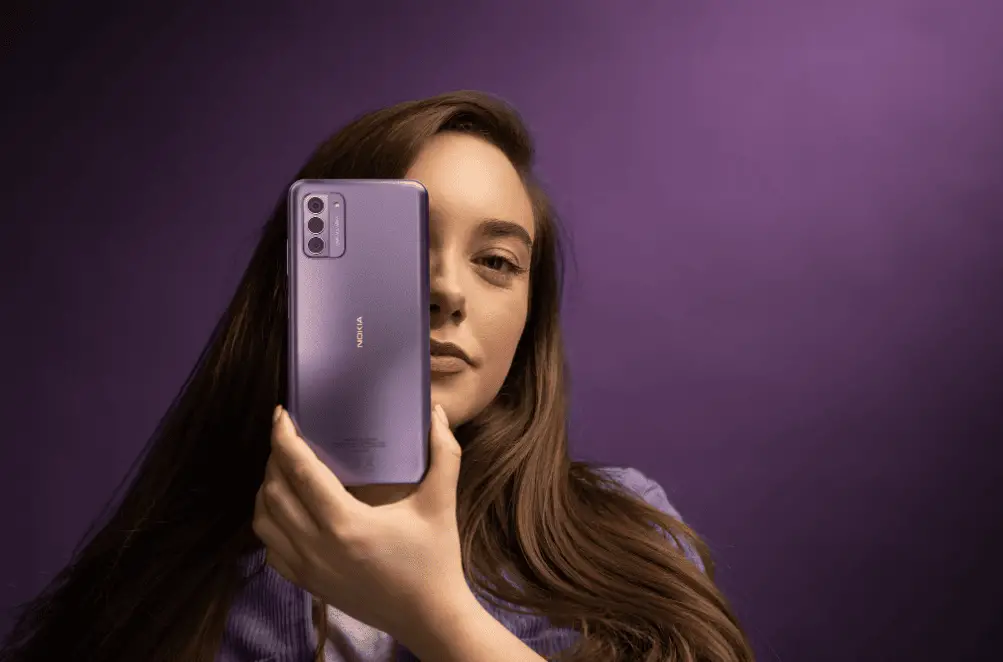 HMD Global, the company behind Nokia phones, has unveiled the all-new Nokia G42 5G repairable smartphone, now available to consumers in Australia. Priced at A$449, the Nokia G42 5G sets a new benchmark in the sub-$450 smartphone market by introducing QuickFix repairability, allowing easy replacement of cracked screens, batteries, and bent charging ports in collaboration with iFixit. The repair process is facilitated through comprehensive step-by-step repair guides, and affordable replacement parts for the Nokia G42 5G are available starting at A$42.99 RRP.
The Nokia G42 5G boasts an impressive array of features, including a 50MP camera, an extended 3-day battery life, and Android 13 operating system, offering a seamless experience for snapping photos, streaming content, and more. Adorned in the striking 'So Purple' color inspired by the 2023 Colour of the Year – Digital Lavender, the Nokia G42 5G demonstrates its commitment to sustainability with a 65% recycled back cover and environmentally-conscious packaging. The phone comes with a comprehensive warranty, including 3 years of monthly security updates, 2 years of OS upgrades, and an industry-leading 3-year warranty.
To enhance its stance on repairability and sustainability, HMD Global has initiated the 'Recycle To Win Competition' in collaboration with Clean Up Australia, Freely, Mobile Muster, and Wander. This competition encourages Australian consumers to recycle their old mobile devices through Mobile Muster, with a chance to win a 4-day holiday in Kangaroo Island (SA) or Scenic Rim (QLD). The competition will run until October 18, 2023.
Brenden Folitarik, HMD Global's Country Manager for Australia, New Zealand, and the Pacific Islands, expressed excitement about introducing the repairable Nokia G42 5G to the Australian market, emphasising the smartphone's longevity and performance powered by 5G technology.
Lars Silberbauer, CMO of HMD Global, noted that the Nokia G42 5G's 'So Purple' color not only looks appealing but also aligns with the company's commitment to repairability and sustainable design.
Kyle Wiens, CEO of iFixit, emphasised the significance of the partnership with HMD Global in fostering a culture of self-repairs, highlighting the shift towards consumer-led device maintenance.
The Nokia G42 5G is equipped with Qualcomm Snapdragon 480+ 5G Mobile Platform, providing fast 5G connectivity for seamless online experiences. The smartphone's 50MP camera, coupled with intelligent imaging AI, ensures clear photos even in challenging conditions. The 6.56" HD+ display showcases photos captured using the phone's OZO 3D audio capture feature, enhancing video sound quality.
The Nokia G42 5G's battery life is exceptional, offering up to 3 days of usage on a single charge, with the battery retaining 80% of its original capacity even after 800 full charging cycles. The smartphone's durability is a testament to Nokia's commitment to quality, tested against everyday wear and tear. With Android13, the Nokia G42 5G prioritizes security, offering users greater control over app permissions and providing up to 3 years of monthly security updates.
The Nokia G42 5G in 'So Purple' is available with 6/128 GB storage and memory configurations starting at A$449 RRP through various retailers. Additionally, an eco-friendly clear case made from 100% recycled materials is available for A$29 RRP on Nokia.com. Replacement parts and at-home Fit Kits can be obtained from iFixit.com, enabling users to easily repair their devices.