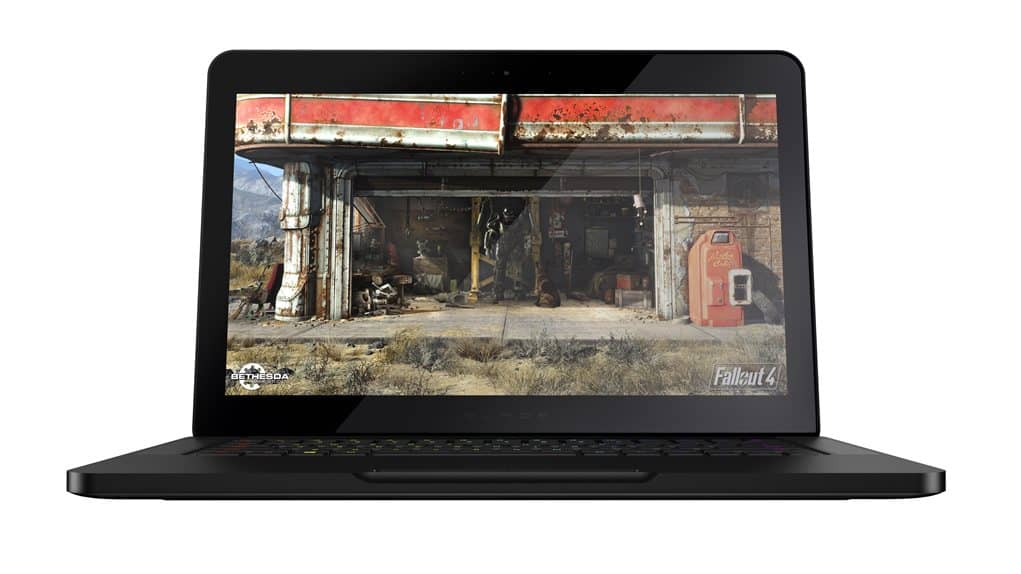 Razer's 14-inch gaming laptop has just got a fresh update, now faster, cooler, and more affordable than before.
The new Razer Blade (2016) is powered by Intel 6th generation i7-6700HQ quad-core processor, 16GB of DDR4 RAM (dual-channel), and an NVIDIA GeForce GTX 970M with a whopping 6GB of VRAM.
It also weighs less than the previous generation (4.25 pounds – or 1.93 kg)
As before, the new Blade is powered by Razer Chroma lighting (like the technology in Razer BlackWidow Chroma gaming keyboard).
For purchase, you have an option to go for 256GB (priced at AU $2,999) or 512GB (priced at AU$3,299) SSD (PCIe M.2), which has a much faster read/write speed compared to SSDs running on SATA.
With such a portable powerhouse, you'll be able to play lots of popular games that require the grunt to enjoy them to the fullest such as The Division, Fallout 4, or the more recent Blizzard's Overwatch.
Razer Blade 2016 Official Video:
Find out more about the new Razer Blade.