If you are not familiar with Tile yet, they are basically Bluetooth little trackers that you can attach to keep track of your belongings. For example, you can attach a Tile to a keyring, your laptop/MacBook, bikes, or even your electric scooter like my Reid E4 Plus here.
With the help of an app and Bluetooth, you can keep track of where things are around the house and even play a loud tune from the app to pinpoint their exact location. I don't know how many times I've used this to find where my keys are (or TV remote). This also works the other way around, i.e you can press on a Tile and it will force your phone to play a loud sound – even when the phone is on silent. Really handy when you forgot where you put your phone.
If the Tile is lost, you can also use the power of community of Tile users to help you find it – and the item attached to the Tile. With Tile, you'll never lose anything ever again.
We'll be looking at a few different Tile products today: Tile Mate, Tile Pro, and Tile Sticker. All of them are water resistant.
The Tile Mate comes only in White colour, has a Bluetooth range of 61 metres, and a 1-year replaceable CR1632 battery. At AU$24.99 a piece, the Tile Mate is the great all around Tile to have in most occasions.
But if you live in a larger house or want the longest Bluetooth range for security, the Tile Pro is the one to grab. It has 122 metres range and also the loudest ring. It's a little larger than the Mate, but not by much. The Pro retails for AU$34.99.
The Tile Mate & Pro are great if you can attach them to something like a keyring, string, or carbiner. Technically, you can stick them to a surface using 3M stickers, say, but there is another Tile product better suited for this purpose, i.e the Tile Sticker.
Tile Sticker has a smaller footprint compared to the Mate and Pro and stick-able on a surface. While it only has a Bluetooth range of 46 metres compared to the bigger brothers, the compact size means that it can be attached to a variety of household items. It doesn't have a replaceable battery, so you have to buy a new Sticker each time the battery runs out (which is around 3 years, a long while!). It retails for AU$39.99 a piece.
Those who often spend minutes trying to find where their TV remote is should definitely go for the Tile Sticker!
Tile Premium
While these Tile can be used with a free account, you'll have access to more features with the Premium account. Tile Premium costs AU$39.99 a year or AU$3.99 a month, but it comes with a handy Smart Alerts feature.
With Smart Alerts, you'll be notified if you leave your stuff behind, anywhere. The notification gets triggered after you remain in a location for more than five minutes. You can also set safe zones to let Tile ignore sending you notifications if you leave your Tile/items behind in these safe zones location. For example, you might not want to get notifications if you leave your bike behind while it's at your home garage. These customisations mean less spammy notifications that you don't need to see!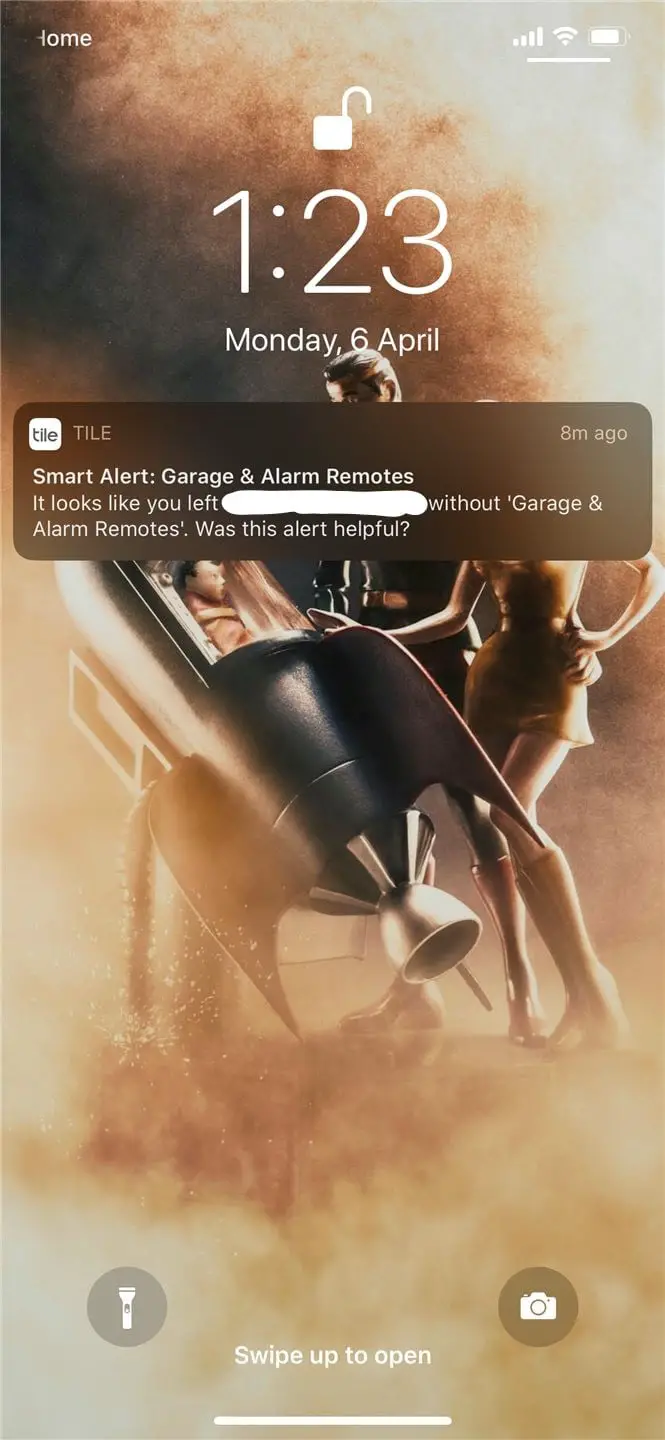 Tile has been well-known for helping people to find their lost items but with Smart Alerts, you should never lose your items in the first place.
Apart from Smart Alerts, you'll also get automatic battery replacements (which will work well if you have plenty of Tile Mate and Pro), 30-day location history of your Tile, Unlimited sharing (share your Tile to friends), extended warranty to 3 years, and a premium customer care.
Note that the free battery replacements are available to customers in the United States, Australia, Canada, and most European countries.
If you are really serious about keeping your items in-check, especially if you are of the clumsy type, then going for Tile Premium seems to be an absolute choice.
Disclosure: Tile review samples were supplied for reviewing but all opinions are mine and not paid