Nespresso has introduced the Vertuo POP, the most compact coffee machine in the Vertuo range with a burst of colour. There are six new vibrant colour options with the freedom to customise and make a bold statement in your kitchen space: Spicy Red, Mango Yellow, Aqua Mint, Pacific Blue, Liquorice Black, and Coconut White. Its sleek and compact design has also won the 2022 iF Design Award in the product category.
The Vertuo POP is Nespresso's smallest and most affordable machine from the Vertuo range to date, making it an ideal solution for those who haven't tried a Nespresso machine yet and would love to save some money by making their own coffee at home easily. The small yet powerful machine offers great versatility with four cup sizes available and can be used with a Nespresso Aeroccino milk frother if you prefer a Latte or a Cappucino.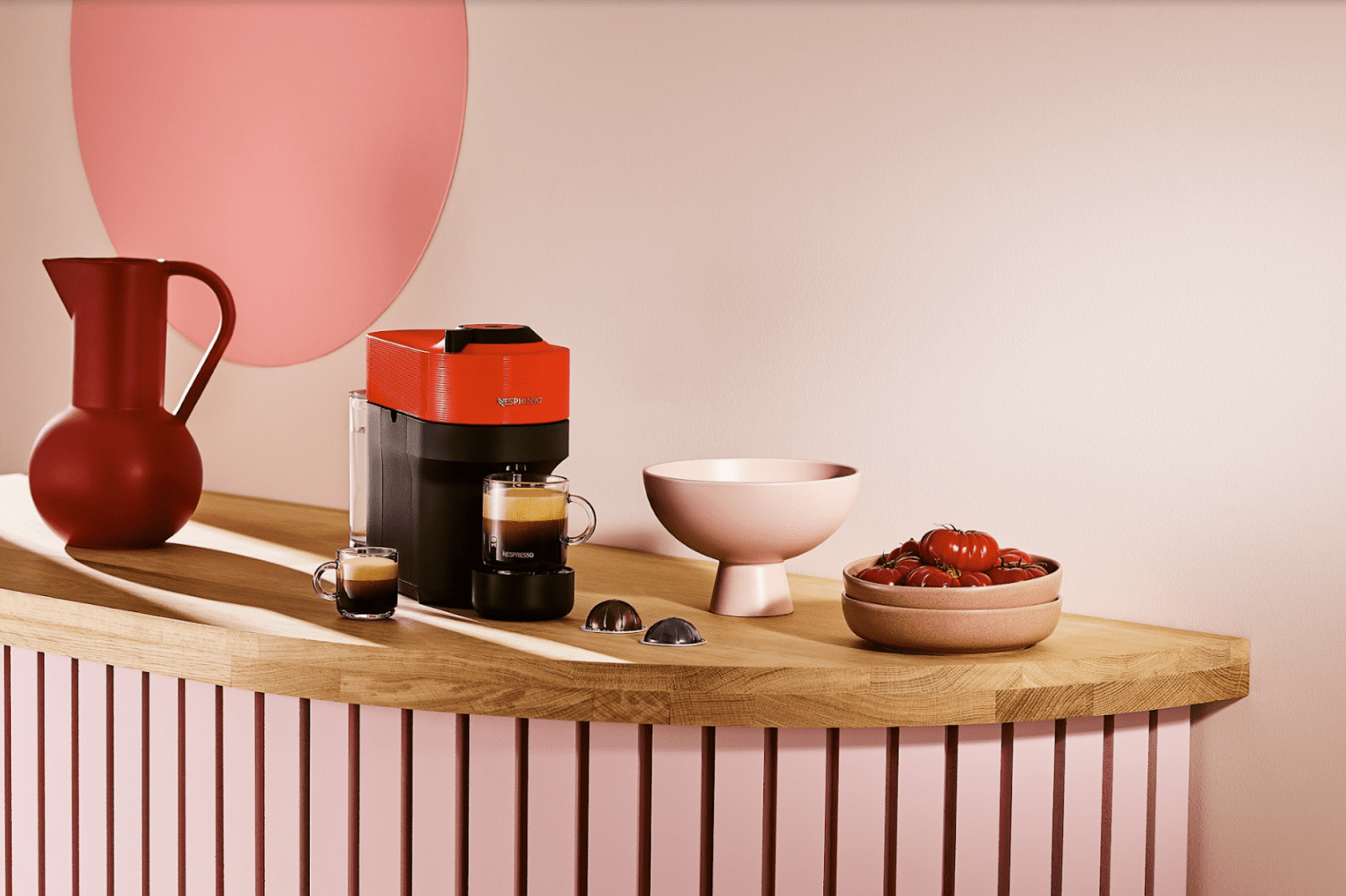 The Vertuo POP is Nespresso's first machine to introduce "Expert Mode" technology, allowing coffee drinkers to make any Vertuo coffee capsule into either a double shot, a single shot, or a ristretto with just two presses of the button. This feature opens up possibilities for more coffee varieties like strong flat whites, flavourful cappuccinos, and Italian-style ristrettos.
Thanks to its online connectivity (yes it has an online connectivity), the Vertuo POP updates automatically, ensuring a smooth and consistent coffee experience each time, so you can seamlessly enjoy the most popular Aussie cafe favourites.
The Vertuo POP is priced at AU$229 per machine or $319 when partnered with an Aeroccino milk frother (also available via machine subscription). The machine and can be purchased now at Nespresso (both online and in-store).
Nespressp Vertua POP Specifications
136 x 426 x 250 mm
220-240V, 50Hz, 1260W
Bluetooth® smart technology and WI-FI Connectivity
Simple one-touch brewing
NEW Expert Mode
Energy saving: auto-off at two minutes and an A+ energy rating
30 seconds heat up time
The most compact Vertuo machine made from 35% recycled plastics