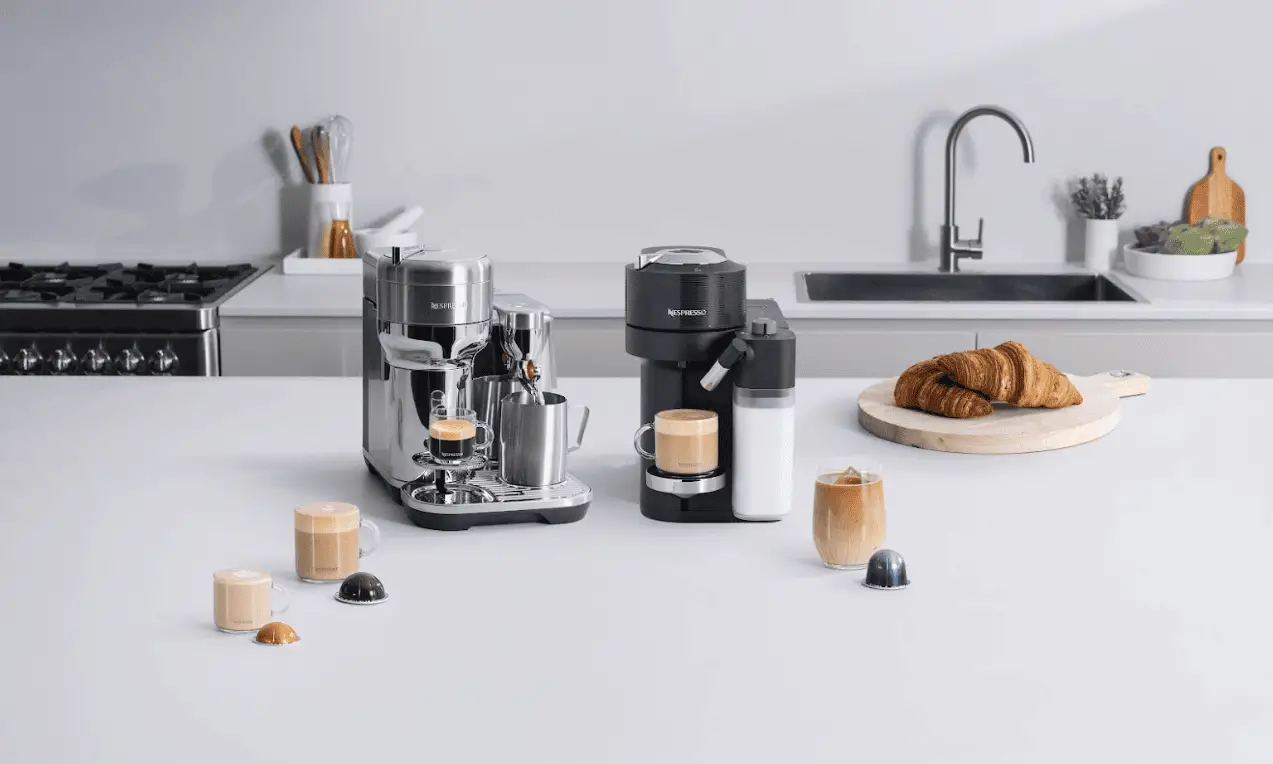 NESPRESSO brings a new, delightful treat for coffee enthusiasts with the launch of two premium coffee machines – the Vertuo Lattissima and the Vertuo Creatista. Designed to deliver café-quality milk coffees with ease using the well-known Nespresso pods, these new additions cater to the growing trend of Australians making their coffee at home.
And with the rise of living costs, it's much better to invest in these kinds of coffee machines than paying for $5-6 a cup at the café near you. I've stopped getting my morning coffee hit from the café near my place and have started making my own coffee at home. The cost saving is pretty huge.
If you like those milk-based coffees, you'll be pleased to know that NESPRESSO has integrated unique milk solutions into its innovative Vertuo system, powered by CENTRIFUSION brewing technology. This cutting-edge system gently extracts coffee aromas and flavors from Vertuo capsules, resulting in superior tasting coffee topped with a rich crema.
Vertuo Lattissima
Crafted by Delonghi, the Vertuo Lattissima takes the guesswork out of coffee preparation. With its Venturi system, this machine offers seamless one-touch automation, delivering the perfect balance of milk and coffee directly into your cup with just a single button press. The Vertuo Lattissima features two milk preparation settings – cappuccino and latte macchiato – and even includes a dedicated button for extra milk foam, allowing you to personalise your coffee experience.
Nespresso Vertuo Lattissima retails for A$749.
Vertuo Creatista
Designed by Breville, the Vertuo Creatista is made for coffee aficionados seeking greater control and versatility. This machine comes equipped with Breville's automatic barista steam wand and milk jug. The micro-foam technology and three adjustable milk temperature and texture settings enable you to create an array of milk recipes, including those with plant-based milks. The Vertuo Creatista empowers you to craft authentic latte art, perfect for an Insta-ready coffee moment.
Nespresso Vertuo Creatista retails for A$1,099.
---
Nespresso Coffee Ambassador, Mitch Monaghan, expressed, "Milk is just as vital as the coffee itself in Australian coffee culture. With Vertuo Lattissima and Vertuo Creatista, we not only focus on perfecting the coffee brewing process but also ensure café-quality milk is an integral part of the design. Whether you prefer automated precision or the freedom to experiment like a barista, these machines deliver the ultimate milk coffee experience."
Both the Vertuo Lattissima and Vertuo Creatista boast premium design and finishing touches, available in various colours to complement your kitchen. With the ability to extract six cup sizes, ranging from 40ml to 535ml, these machines offer versatility to suit your coffee preferences. The 'Expert Mode' feature further enhances customisation, allowing you to extract Vertuo capsules into more concentrated and thicker coffees, catering to those who prefer bolder coffee flavors when paired with milk.
Nespresso's Vertuo coffee range offers an extensive selection of 35 coffee blends from around the world, including several specifically designed for milk coffees. The hero of this range, Bianco Piccolo, impresses smooth and intense coffee enthusiasts in blind consumer sensory evaluations. Vertuo coffees have even outperformed leading whole bean competitors, showcasing their exceptional taste and quality.
The Vertuo Lattissima and Vertuo Creatista are now available at Nespresso Boutiques and online. With these machines, you can savour the pleasure of café-quality milk coffees, indulging in the art of coffee-making from the comfort of your own home. For more information and to purchase one yourself, visit www.nespresso.com.
Craving Tech will also be reviewing these machines soon, so stay tuned!