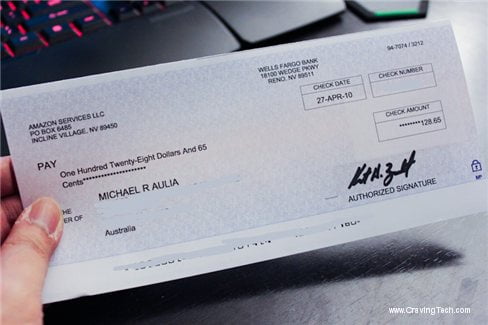 A few days ago, I received my first check from Amazon (US $128.65). I'm providing these screenshots to let you know that Amazon Affiliate program works and pays, especially if you are a new blogger trying to find some affiliate programs.
It's probably not much as I know people earn thousands of dollars with Amazon already, but it's still better than nothing, right? I hope this motivates you as much as it motivates me.
Oh, and don't forget to read my post on how I increased my Amazon earnings by tenfold if you are interested in earning more with the Amazon Associates program.