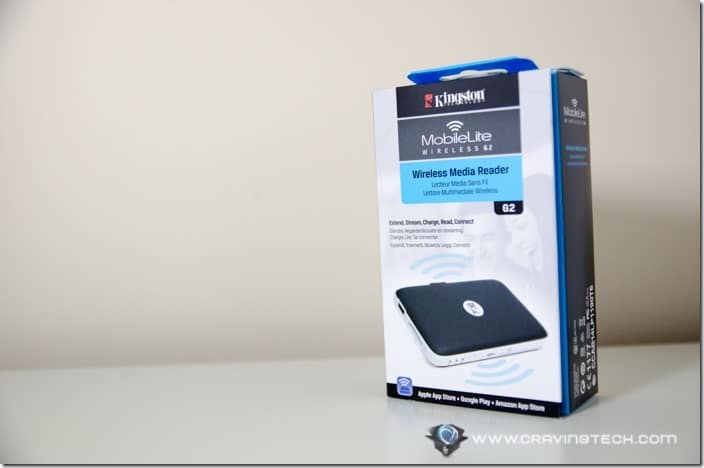 MobileLite Wireless G2 Review – The MobileLite Wireless G2 from Kingston is the successor of the original MobileLite Wireless  we reviewed some time ago. It's a mobile media streamer that also serves as a portable storage, card reader, router, and charger in one go.
This swiss-army-knife gadget will definitely benefit those who like to travel while carrying his/her files (media or documents) along, accessible via wireless. Or even those who like to collaborate together on the go.
Portable Storage
The unique thing about the MobileLite Wireless G2 is that it has its own Wi-Fi access point, meaning, you can connect to it from your phone/tablet through Wi-Fi. By using the app (available on iOS and Android), you can access all the files you store inside the currently hooked USB flash drive and/or card.
As a portable storage, you can off-load your movies, photos, or other media files from your devices (like your smartphone or tablet) into a memory card or USB Flash Drive, and then access them through MobileLite Wireless G2. It currently supports SD/SDHC/SDXC, microSD/SDHC/SDXC, and most USB drives. The slots can be accessed on the left hand side of the unit.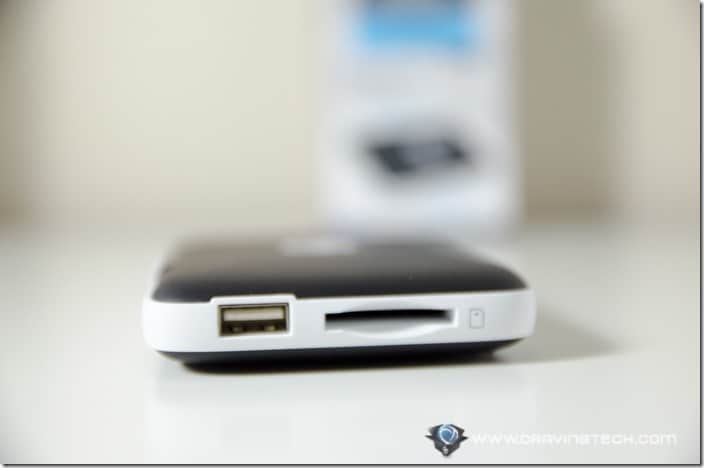 If you own an Apple device, you should know by now the limitation of storage you are having. Fill it with movies, photos, or music files and you'll have little space left. By allowing you to swap USB drives and memory cards inside the MobileLite Wireless G2, you can have all the storage you need with you.
You can also transfer files between the card and USB drive through the free mobile app. Really handy if you want to empty a card so you can take more pictures with your DSLR without having to transfer the files to your notebook.
Files transfer also seems to be much faster compared to the original MobileLite Wireless, which is good.
Portable Media Streamer
By storing your favorite movies or movie series into a USB flash drive like this 64GB Kingston DataTraveler Ultimate 3, you can carry all the entertainment you need with you and you don't need bulky drives or a 64GB smartphone for that.
In my tests, the photo files could be accessed pretty quickly and I could even stream a 720p video (1.6GB in size) off the USB flash drive to my phone without any hiccups. Love it!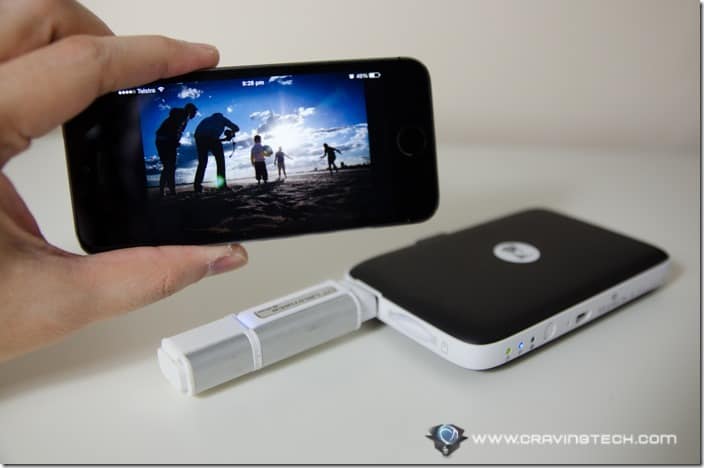 If you are a photographer, you can also use this feature to show your snapped photos to a client straight after a photo session on your iPad for a better viewing experience. Or you can have a collaboration session where everyone can connect and access the same files and documents (assuming they have installed the Kingston MobileLite app). The possibilities are endless.
Portable Router
The MobileLite Wireless G2 has an Ethernet port so you can use it as a portable router. It's really handy for travelers because you don't always find wireless connection on every airport and hotel you are in. Now, with this awesome gadget from Kingston, you can simply hook a network cable into the unit so you can have an instant wireless connection available to your devices simultaneously.
Portable Charger
Obviously, being a wireless media streamer, this gadget has a built-in battery so you can use it without the need of a power source. It actually houses a huge 4,640 mAh Li-ion battery. Why waste this huge battery just to power the device up? In case you don't really use it as a media streamer on the day, you can transform it into a portable charger to charge your smartphone or other devices. Really handy.
Kingston MobileLite Wireless G2 Review Conclusion
Overall, I'm really impressed with this device. It really is the digital swiss army knife for travelers where you can "expand" your mobile device's storage with a bunch of memory cards or USB drives accessible without any wires, convert a wired connection to wireless so your other devices can have an online connection, and can also be used as a handy portable charger.
I think I have found another gadget that I need to include in my traveling bag.
Disclosure: Review sample is sponsored for the review. All opinions are 100% mine and not paid.
[AMAZONPRODUCTS asin="B00KU2E9IW"]