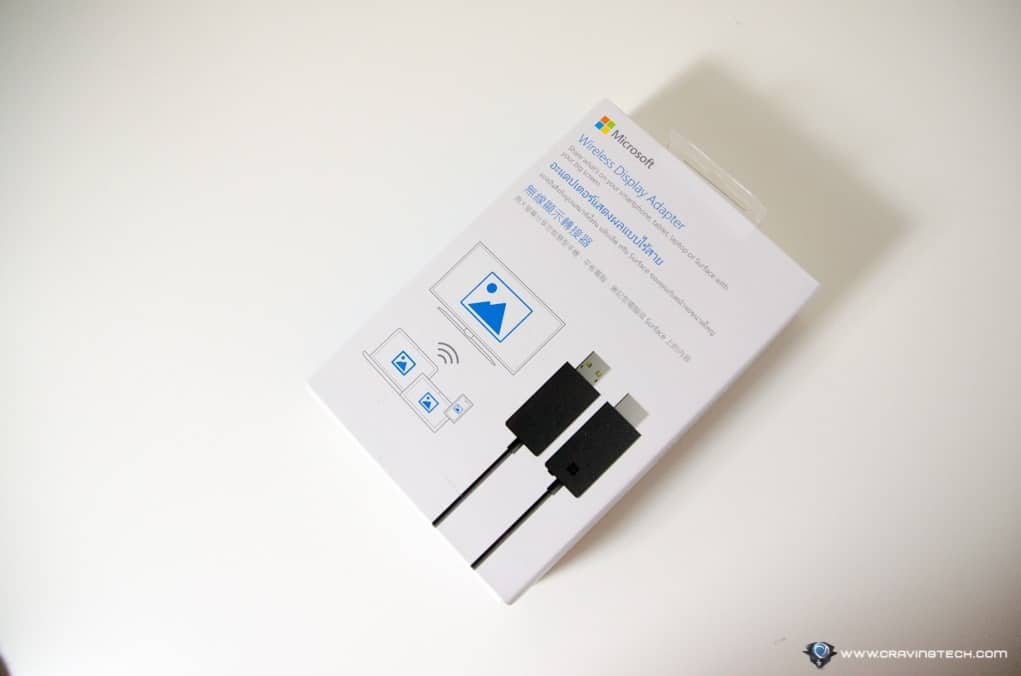 Microsoft Wireless Display Adapter Review  – Have you ever wanted to easily stream what's showing on your laptop to a TV? Perhaps some PowerPoint presentation slides you created earlier, a holiday photo album to a group of guests, or a movie playing on your laptop?
Microsoft Wireless Display Adapter makes it super easy to. Simply plug it to a TV (or even a desktop monitor) and you can stream wirelessly within seconds.
Microsoft Wireless Display Adapter supports all Miracast® enabled Windows 10 phones, tablets and laptops, including the Surface line up. Or in short, most devices that run Windows 8.1, Windows 10, and some Android devices like the Nexus 9 running Android 5.0 (check out the specifications page for more details on supported devices).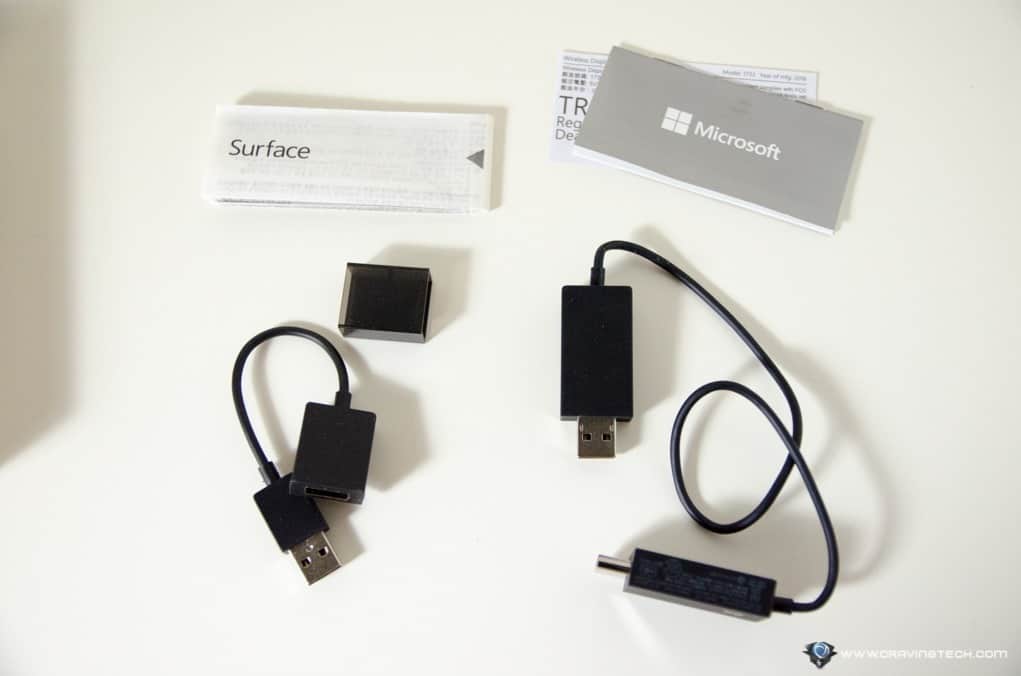 There really is no setup required. What you have to do is simply plug Microsoft Wireless Display Adapter to an HDMI and USB port on your TV or monitor. A USB extension cable is also included in the packaging, which is really handy.
Once plugged in, all you need to do to project or stream from your other Miracast® enabled devices like your laptop running Windows 8.1 or 10 is clicking a few things. There is a "Connect" option that can be located easily under the Action Center (by clicking on that Notification bubble icon at the bottom right of your taskbar).
You will then see all the devices that you can connect to, including the Microsoft Display Adapter.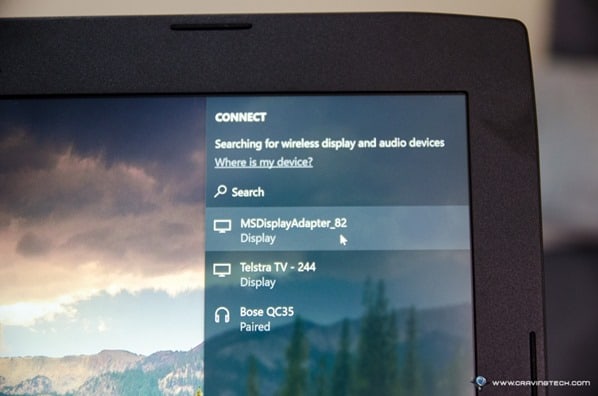 Just click on it, and voila! That's all you need to do, really.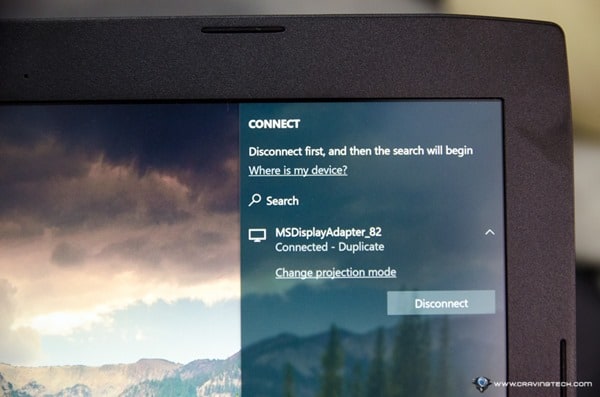 There are also other projection options that you can change on the fly: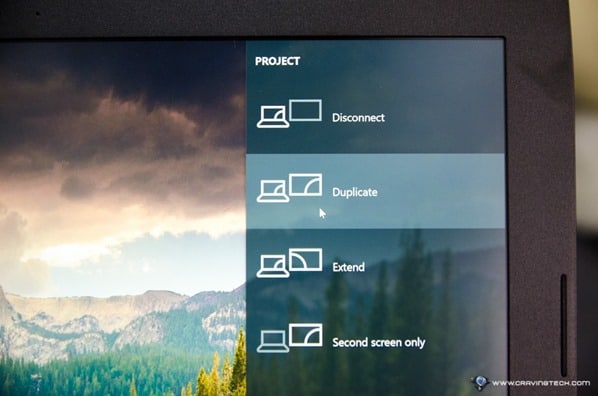 According to Microsoft, the wireless adapter supports up to 7 meters in range which is good enough in most situations.
I love how easy and simple it is to stream/project my screen on the ASUS ROG GL502VT gaming laptop. No cable is required and the "live stream" runs instantaneously. I even tested playing games and it feels like there is no lag between the 2 devices (i.e my laptop and the monitor/TV). Obviously, best not to use it to play online competitive FPS games like Overwatch.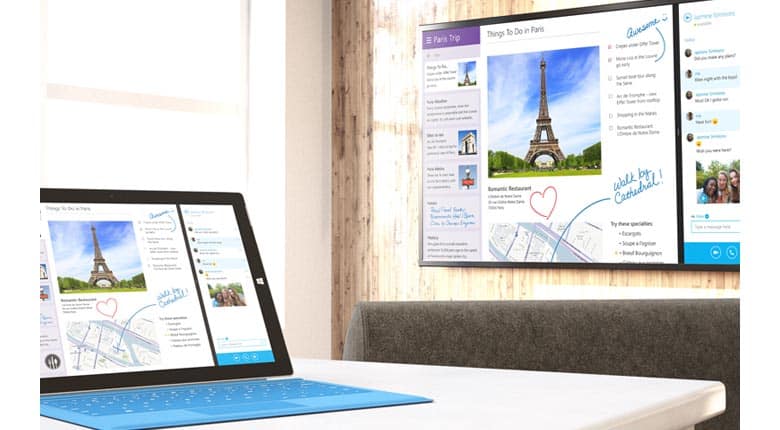 I can imagine carrying the Microsoft Wireless Display Adapter each time I travel, so I can watch my favourite shows from my laptop projected to the hotel's TV. Microsoft has certainly created a nifty device that's not just useful, but extremely easy to use and compact to be carried around in your laptop bag.
You can also leave it plugged into your TV if you have multiple HDMI inputs. All you have to do is connect to it whenever you feel the need to project something from your other devices onto the big screen.
Microsoft Wireless Adapter is great for travellers, professionals who often do presentations on a bigger screen, or casual users at home who want to use the bigger TV screen to do some work or for entertainment purpose, without the messy cables.
Disclosure: Sample was supplied for reviewing but all opinions are mine
You can get the Microsoft Wireless Display Adapter over at Microsoft Store Australia or if you are not in Australia, at Amazon.com.