Ring Video Doorbell Review – "The courier said I wasn't home even when I was, waiting for them!". "I saw the courier came from my window, left a note in front of the door that no one's home, and left".
These are just some of the things some of us are familiar with. Others have it rougher – thieves break into houses after checking no one's home. Some wish they can just answer the door even when they are away overseas.
Thanks to Ring Video Doorbell, all these problems can be solved with just one simple solution.
Ring is a smart doorbell with wide-angled HD recording camera, IR (Infrared) motion detection, built-in speaker, built-in microphone, and Cloud video recording. With Ring, you can answer the door using your smartphone and check on a footage when something went wrong.
Ring Video Doorbell Review – Packaging
Ring Video Doorbell Review – Installation
Ring can be installed easily as all the needed tools are included in the packaging – even a leveller to ensure you get it right. You can install it to your current doorbell wiring or let it run on its built-in battery. It's rechargeable through microUSB.
If you don't want to drill into the wall and mess around with electrical wiring, Ring can simply be sticked onto a wall using some 3M stickers such as the ones used to put up photo frames (which I used to stick Ring on the wall next to our main entrance).
Setting it up is also pretty simple, but requires a running wireless connection (Wi-Fi) at your home or property. Within minutes, I could get the Ring Video Doorbell up and running.
I set Ring up at our church's main entrance. We had a break-in once so we now always lock the front door. Usually, we had to call someone inside to come down and open the door for us. But with Ring installed, we now have a really cool doorbell and even answer it when someone rings and no one is in the building.
Ring Video Doorbell Review – Design & Features
The simplest feature of a doorbell is, a doorbell. With Ring, you just press the big button to ring (you will receive a notification on your smartphone). If you purchase the extra Chime accessory and install it inside your house or property, you'll head an audible chime when someone rings the bell. You can also change the chime sounds from one of the given selections but I prefer the default one.
If you only have Ring, you'll get the notification on your smartphone (where you install the app). So, having Chime is not really mandatory but if you always misplace your phone, then it's worth getting. You can also add users so they can have access to Ring from their phones.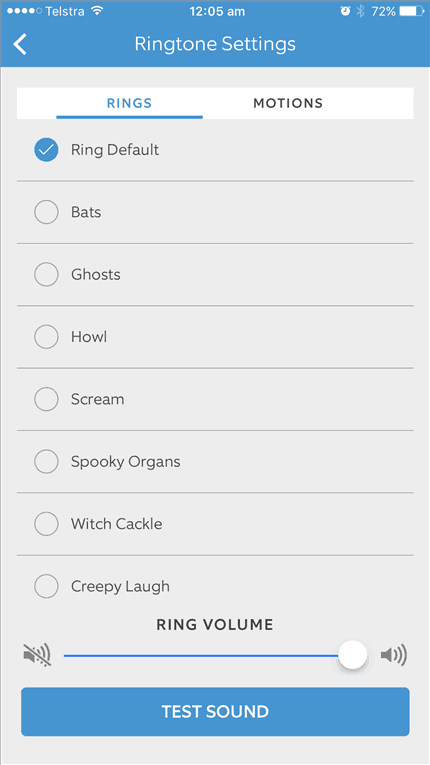 Ring also has a motion sensor and you can make it so that it sends you notification when someone is in range. You can customise the motion zones according to your preference and depends on where you install Ring.
The Ring Pro (a higher-end model, but requires hard-wiring installation) even has a more advanced customisation option.
Infrared (IR) motion sensing works by detecting heat so moving trees and alike will not trigger as a motion in Ring. Passing cars on the street (if they are close enough to Ring) will unfortunately be detected if they are within the range.
I love how wide the lens is because it offers more flexibility during the installation and can capture a lot more. As you can see on my set up here, Ring sits at the corner, yet the camera can still manage to capture our visitor.
With Ring, you have to make sure that you get a good wireless signal strength and internet connection speed to get the best video quality. Ours is pretty poor (as you can see from the quality) because we only have a 10/1Mbps connection in the building. However, this shows that Ring will work on different network conditions.
Whenever Ring senses a motion in the area you set and/or someone rings the bell, the camera automatically records and uploads the clips to Ring's server in the Cloud. Clips can be viewed (up to 6 months prior, which is pretty generous) or even shared to someone else such as the police if need be. Cloud Video Recording feature is not free however, this premium feature comes with AU $4 per month. Both audio and video will be recorded by Ring.
The cool things is that when you receive either a Motion or Ring notification, you can check the stream live (like a 24/7 surveillance camera) and speak to the person (if you want to). If you set Ring up with hard-wiring, you can view the live camera anytime you like.
As for battery life, the product page mentions from 6-12 months of battery life before you have to start charging it (i.e if you don't set it up with an internal wiring). In my experience however, the battery goes from 100% to 75% in about 2 weeks. However, we have frequent visitors to the building daily and since we set Ring to also record when it detects motion, battery life is taking a toll. This can be reduced further if we can set the days and hours Ring should detect and record motion (for example if you set it up at home, you probably only want the motion detector to work when you are on bed). At the moment this review is written, such feature doesn't exist and it's unclear when and if such feature makes it to a firmware update.
Ring Video Doorbell Review – Conclusion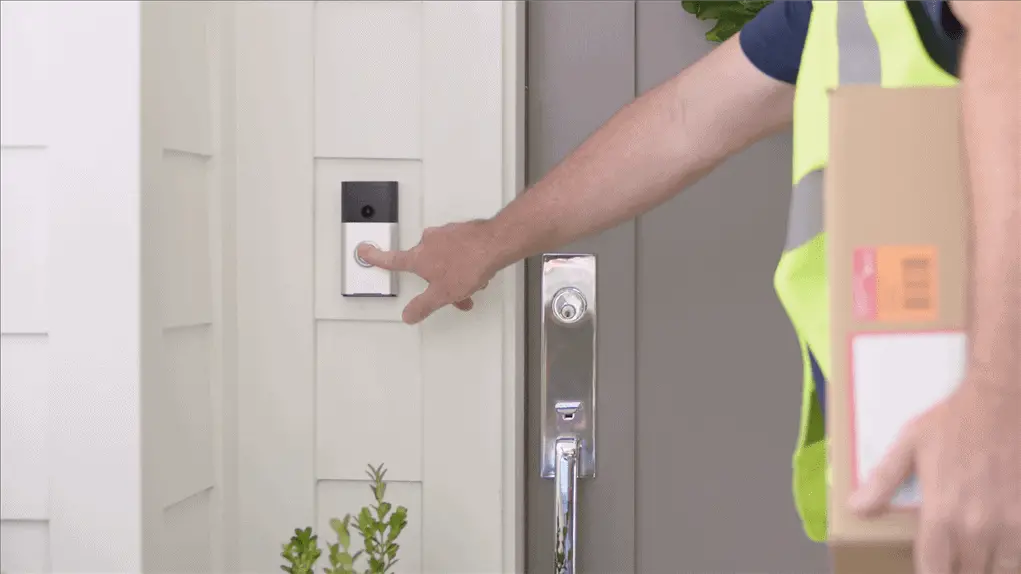 Ring is an awesome piece of technology. I've reviewed wireless security cameras and Ring is different. Ring is a really good complement to your existing security solutions at home, because it adds a smart video doorbell in front of your house.
In the U.S, Ring is actually very popular and the police even managed to capture home burglars thanks to Ring's owners who passed on the clips as evidence. Feel free to check the news and YouTube about this, it's really refreshing.
Ring keeps our home (or building) secure and manages the visitors easily since you can talk to them when they ring your doorbell. Along with a wide-angle HD with Night Vision camera lens, motion detection, and Cloud Video recording, Ring is a must have for every home and building. Ring has just launched in Australia for AU $299 and comes in 4 different colours.
Disclosure: Sample was supplied for reviewing but all opinions are mine