Note: This is a guest post written by Lisa Michaels
Top 5 iOS Apps that teach kids to code – More kids than ever before want to code, either as a pastime or in hope of building a tech career. Similarly, an increasing number of educators have recognized the benefits of coding and use it as a tool for building problem solving and thinking skills.
Children who get exposed to programming get a chance to reverse their role as technology consumers to become producers and gain a competitive edge in many routine daily activities.
Kids who learn how to deal with projects also develop the ability to collaborate with others, try new things and repurpose ideas in ways that other children never experience. If you want to help young people begin to get started with coding, you can choose one or more of the following five iOS apps to give them a good start.
Hopscotch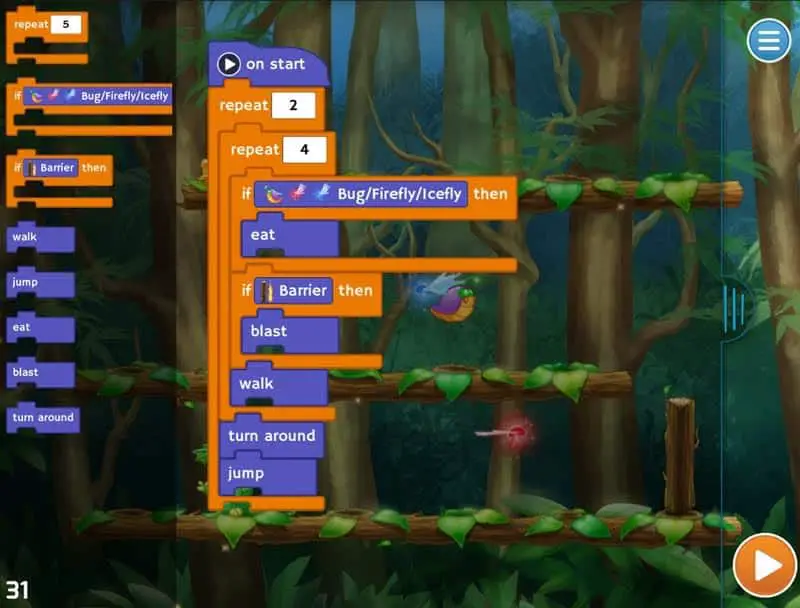 Kids can get a great start at computer programming with Hopscotch. The app gives users a chance to create their own games using easy-to-use tools. Hopscotch uses a visual interface to guide children through the process of making a game and then allows them to play it.
Also, Hopscotch has special tutorials, including one that builds a game similar to Flappy Bird, that teaches the process of building a game. It lets kids experience the results of their programming decisions.
When you register for a Hopscotch account, you get access to videos and tutorials that can give kids the understanding and inspiration to begin learning the elements of programming. Using a simple drag-and-drop interface, students build a script that becomes a game that they can play.
After enjoying their achievement, they can modify their creation as they desire. Best of all, Hopscotch provides a safe learning environment that protects the user's identity and privacy.
Move the Turtle
Consider using Move the Turtle to introduce young children to programming basics that are organized in chapters. After mastering a concept, the user receives a star and then begins learning another skill. Kids that collect enough stars can advance to the next chapter. Additionally, users can try a variety of projects that give them a chance to experiment in a different setting.
Despite being designed for small kids; the game can also introduce older children to the concepts involved in creating programs. The app provides instructions to users as they progress through the lessons and gives feedback to help when the list of commands fails to achieve the desired result.
Move the Turtle provides an environment that helps children think like programmers. It also introduces learning-based goals and some geometric principles.
Cargo-Bot
Cargo-Bot gives kids a chance to learn to code in a game environment. Players have to program a crane to move in different directions as they move cargo. The game works well on iOS because it was created on an iPad using Codea, a touch-based version of the Lua programming language.
As players progress through different levels of the game, they need to use their ingenuity to meet the challenge of moving freight. You can use Cargo-Bot to teach kids how to use their creativity to solve problems. If players make a mistake, they can try again by restarting their level.
In the end, children learn real-world programming concepts without needing to understand the underlying code.
Daisy the Dinosaur
In Daisy Dinosaur you can use two modes of play, free and challenge, to introduce young children to essential programming concepts. A delightful environment enables kids to observe the effects of visual commands in real time. Kids drag commands from a list to an "input" field to create simple programs that Daisy executes.
The challenge mode comes with a short tutorial that introduces them to "move," "jump," "spin" and "when" commands and then asks the user to try to make the dinosaur act in specific ways.
In either mode, the application provides a guided environment that gives kids an easy and rewarding introduction to the world of programming.
Tynker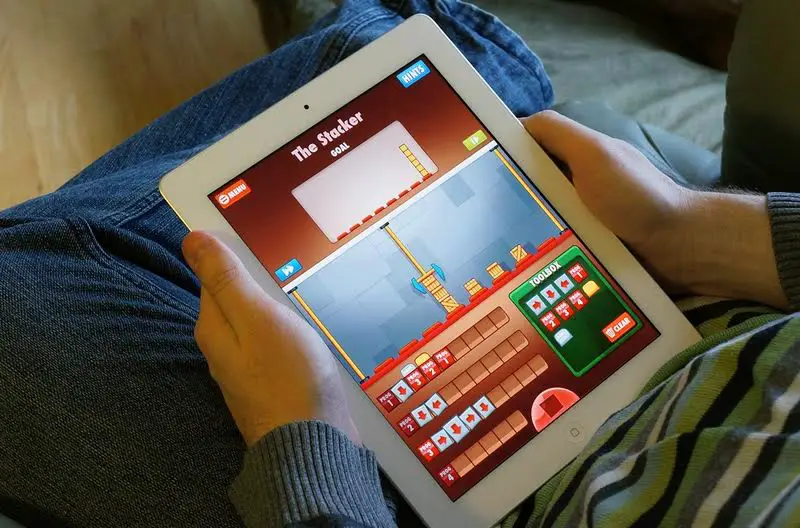 Tynker gives you a platform that teaches kids to program using colorful blocks. The platform offers free and paid versions that help teachers introduce students to code.
Children using the free version of the app can try their hand at basic programming challenges. When you have access to paid Tynker courses, you can give children a deeper experience that gives them more ways to learn and exercise their creativity.
You will enjoy seeing how students get captivated by the many different ways Tynker lessons present coding in the form of stories and unique characters.
As users make progress in Tynker, they have a chance to create original programs and share them with other community members.
Final Word
You can encourage kids to develop their thinking skills while introducing them to the world of programming. Children who know how to make applications rather than only using them have tools available to them that they can use for future hobbies and careers.
The above five iOS apps use technology to make learning easy and fun. Try them all and see how teaching kids to code can change their lives.
Note: This guest post was written by Lisa Michaels. She is a freelance writer, editor and a striving content marketing consultant from Portland. Being self-employed, she does her best to stay on top of the current trends in the business world. She spends her free time trying out new recipes or reading Scandinavian crime novels. Feel free to connect with her on Twitter @LisaBMichaels.