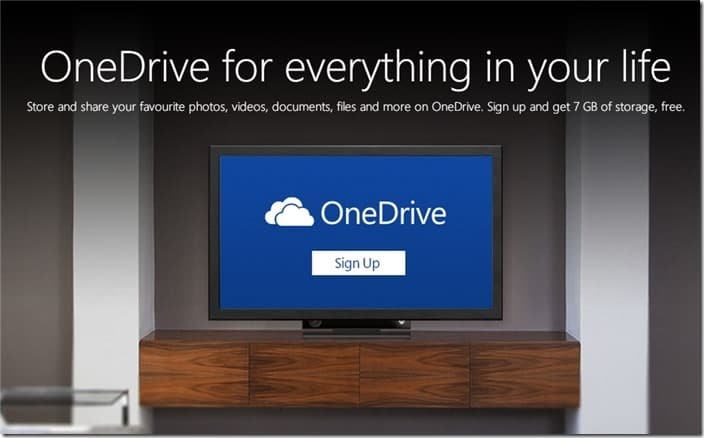 Microsoft OneDrive, meant to replace the Microsoft SkyDrive, has now gone live. Like SkyDrive, OneDrive is a free, personal cloud storage service that works pretty seamlessly with Microsoft applications such as Microsoft Office 365.
If you've never had a Microsoft account before (like Hotmail/Outlook or Windows Live account), you'll get 7GB free storage space just by signing up to OneDrive for free. If you already have a Microsoft account, you can use the same credentials to login and start using OneDrive.
The funny thing is, you will still be taken to skydrive.live.com after signing in. The toolbar even still displays SkyDrive:
Whether this is a cache on my browser or Microsoft has not changed the interface yet, I do not know.
OneDrive new features include video transcoding, automatic camera backup (only for Android devices), and also a monthly premium service if you require an extra storage space (optional).
With OneDrive, you can share documents, photos, or even videos to your friends or public.
How to get more storage space on OneDrive apart from the initial 7GB
You can get an extra 3GB of storage space when you turn the camera roll backup settings on your Android device to save photos automatically.
If you can persuade your friends to sign up to OneDrive, you will get an extra 500MB per friend who signs up to OneDrive (up to 5GB in total).
I'm not sure how I got mine, but I have around 50GB of storage space available at OneDrive at the moment.