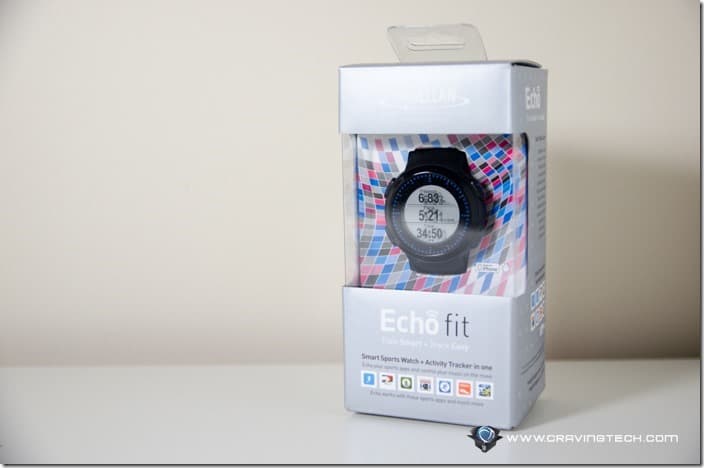 Magellan Echo Fit Review – The original Magellan Echo sportswatch lets you walk, run, or do any exercise without the need to constantly touch your smartphone. With the Echo sportswatch, music can be controlled with the press of a button and stats can be viewed at a quick glance on the wrist. The number of steps you've taken, the estimation of calories burned, and the distance you've gone through are taken from your smartphone.
Without a paired smartphone, however, it is just a dumb watch. The Magellan Echo Fit is made to tackle that problem, by adding built-in Activity and Sleep tracking into its core features. So even when you leave your smartphone somewhere far, it can still track something useful.
Now the sportswatch from Magellan does it all: sports, activity, and sleep. The Fit pretty much replaces the original Echo with these new tracking features, while its core design and features remain unchanged. Make sure you read my Magellan Echo review to find out what this sportswatch can do as I don't really want to repeat myself here.
Activity tracking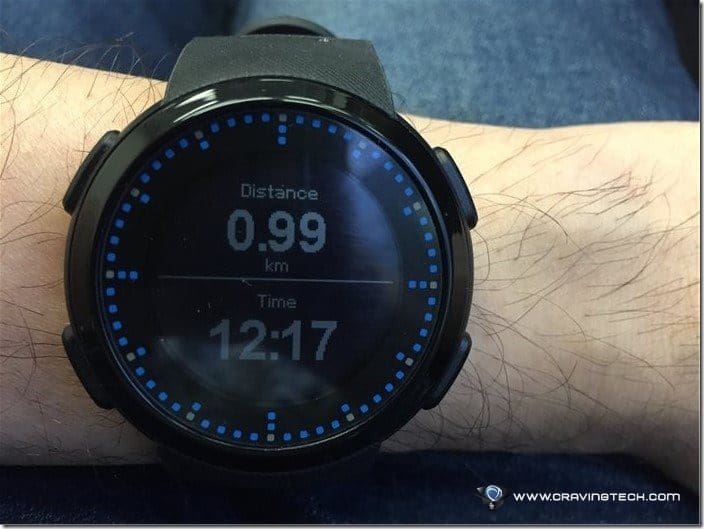 The sportswatch now has its own pedometer to track and calculate your steps throughout the day, even without a connected smartphone. It's a great addition to the watch as it is now easier to achieve that 10,000 steps daily goal. It also tracks the distance and gives a number of estimated calories burned from the steps you've taken so far on the day. The stats reset automatically every day.
In my experience, however, the pedometer is a bit generous in a sense that if you swing your left hand a lot (assuming you place the Echo Fit on your left hand' wrist), it will be counted as extra steps. So, activities like washing dishes or stretching may be counted as steps by the Echo Fit. As long as you are aware of this, you should counter it by adding extra steps needed to achieve as your daily goal.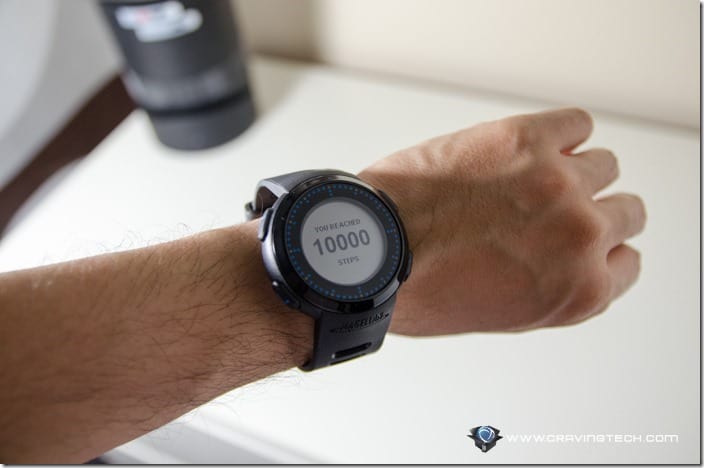 Finding out how many steps you take is really easy and the watch will even notify you when you have reached your daily goal – which is a nifty bonus. I couldn't seem to find how to turn the audio feedback off, however. I certainly don't want it to beep loudly while I'm in a meeting or at church.
Sleep tracking
Tracking how long you slept last night sounds like a great idea. Like most fitness trackers, however, you still have to manually set when you are about to sleep and after you wake up. The Echo Fit offers the simplest form of sleep tracking here. There is no monitoring of how well you slept (like your deep sleep pattern, etc) so I'm unsure how useful this sleep tracking is. However, it's there as an additional feature if you want it.
The Magellan Echo Fit certainly brings additional useful trackers to measure and ensure your well-being. Since it replaces the original Echo with the same price, there is no complain here. Sure, I wish there are more things to include in the new trackers and I wish the watch has a newer design. Again, do read my review on the original Echo sportswatch to find out more about what the Echo Fit can do (control your music, sync with your favorite apps, and more).
Disclosure: Sample was sponsored for the review but all opinions are 100% mine