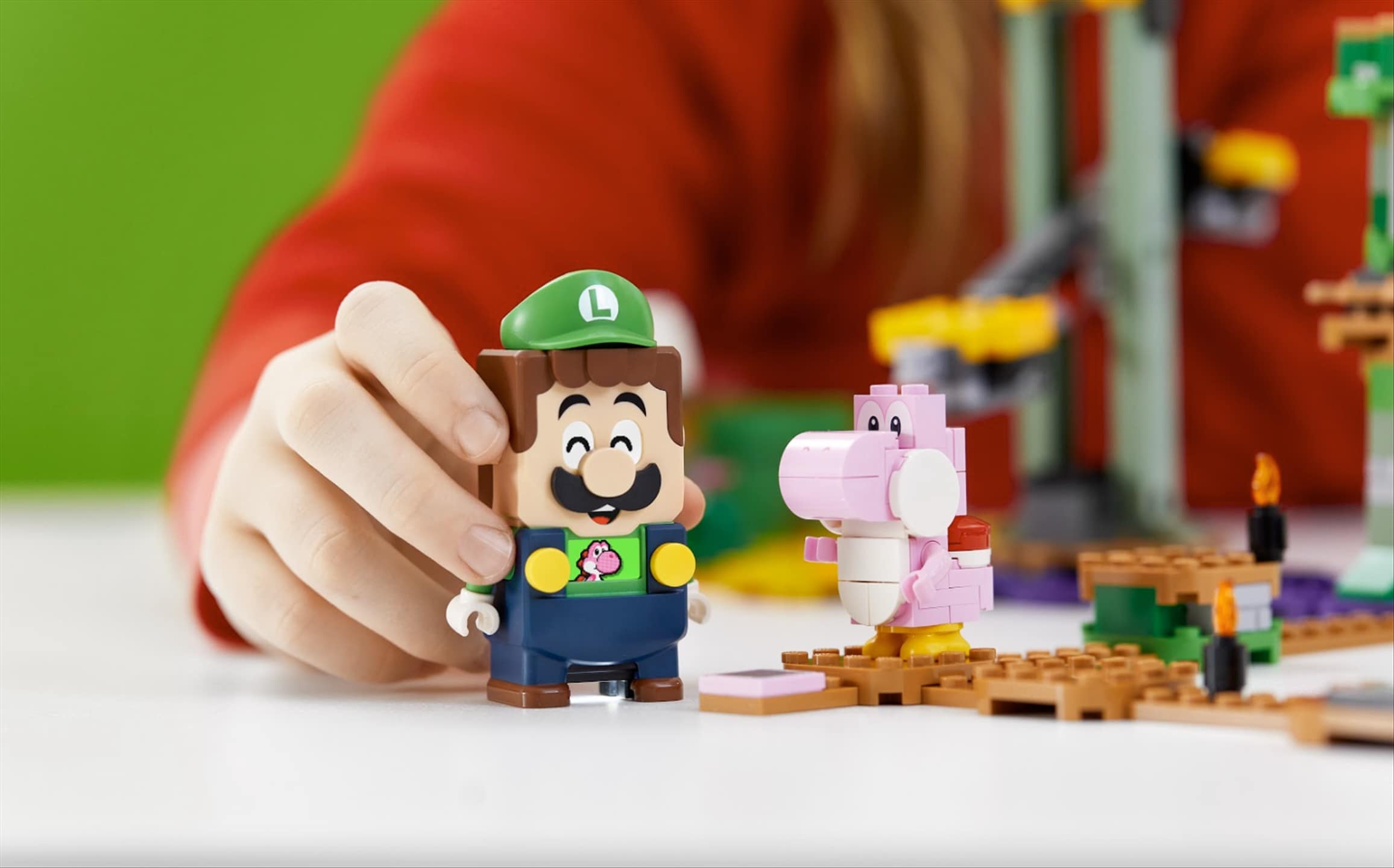 If you haven't yet, make sure to check my coverage/review on the LEGO Super Mario. It's a fun game for both kids and adults as you can creatively construct the course and expand it further.
But if you were wondering where Luigi is, there's great news as LEGO revealed the availability of Luigi and even his own Luigi Starter Course (RRP $89.99 AUD).
LEGO Luigi, like Mario, will have a colour sensor, LED screen to display his reactions, and a speaker. Obviously, Luigi will have his own unique voice lines and was made a bit taller than Mario, to reflect Luigi's iconic look and traits.
The Luigi Starter Course (and Luigi himself) is of course, compatible with Mario Starter Course, all Expansion Sets, collectible Character Packs and Power-Up packs. Meaning, if you've already invested in LEGO Super Mario, the new Luigi set will work just fine too!
Luigi Starter Course contains 280 pieces in total and will work with the free LEGO Super Mario app. There are building instructions and guides to create courses and make ideas into reality in a creative way.
The LEGO® Super Mario Adventures with Luigi Starter Course is available for pre-order starting today at www.lego.com/preorder-luigi and selected retailers. It will launch for general sale globally from August 1st, 2021 on www.lego.com/supermario and other retailers.