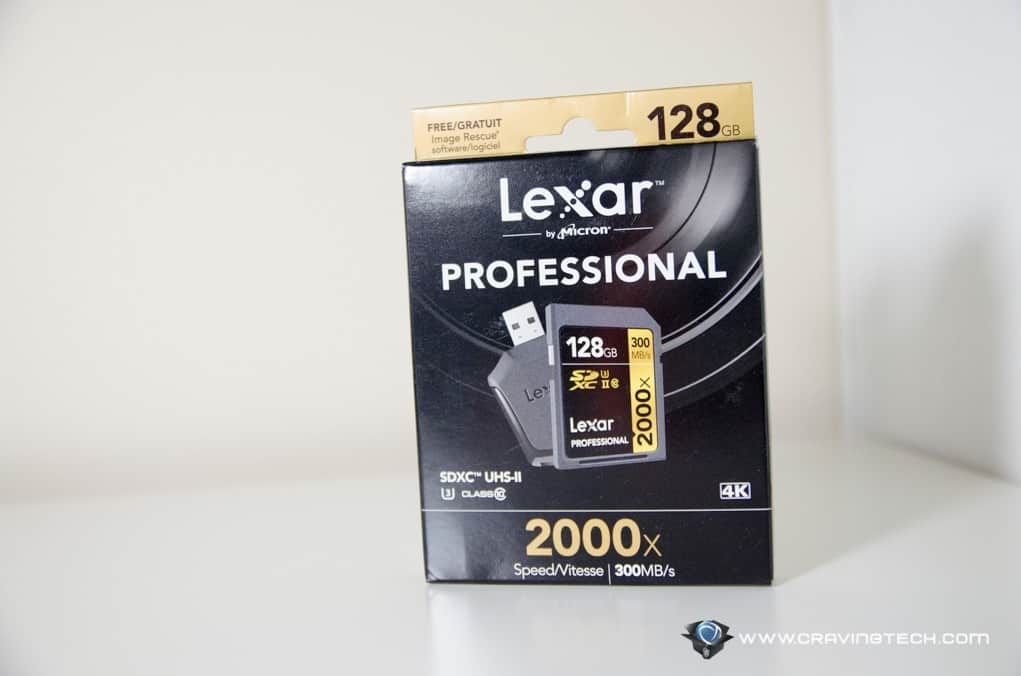 Lexar Professional 2000x SDXC UHS-II card is one of the fastest UHS-II memory cards in the world ever made it to the masses at the moment.
On paper, it offers a read transfer speed of up to 300MB read speed per second and up to 260MB write speed per second. Why the need for speed?
With all the Ultra High Resolution era of 1080p and even the 4K TVs in the market, consuming content has been raised to the next level. No longer you want to see pixelated movies on the screen!
As a result, being able to record in 1080p and even 4K is quite crucial these days, especially if you are a professional and want to stay ahead in the market. Even Youtube has allowed uploading videos in 4K resolution for quite some time.
It's therefore really important to equip your camera with the fastest memory card possible, to avoid stuttering and other performance issues while you shoot. Not to mention the tedious process of transferring your work to your computer that may take ages to complete on a standard memory card or with an old memory card reader.
So, rather than placing the Lexar Professional 2000x SDXC UHS-II card onto your regular card reader, Lexar has included a USB 3.0 SD UHS-II reader inside the packaging. It's to be used for transferring files in/out the card to your machine for post-processing faster.
During my test on 2 different machines using CrystalDiskMark benchmarking software & the included card reader, however, I could only manage to get 98.50MB/s read and 70.24MB/s write speed (which still is fast):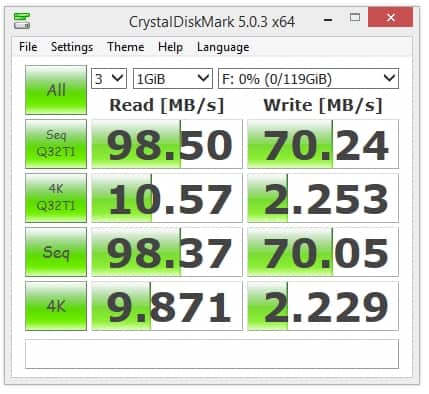 I'd assume the internal test they did was probably done on a newer system/motherboard.
With the purchase, you will also get a free commercial license to Lexar Image Rescue software, worth AUD $33.99. The software will help you to recover erased files, and more. I'm currently using the Professional 2000x on my old Nikon D5100 without problems though the speed would have been dumbed down to UHS-1 (and Class 10 for even older cameras). Taking high resolution RAW photos is a snap and recording 1080p in 24fps works without a hitch on the D5100. Unfortunately I don't have a 4K camera to test it with but from the spec sheet, this memory card should be up for it.
Lexar Professional 2000x SDXC UHS-II  – 128GB Capacity with Speed
Recording in 1080p and 4K takes a lot of storage and if you are not careful, you may end up having to switch memory cards often and you definitely don't want to do that very often. Sometimes, you also can't afford to pause the moment so you need to have a good buffer in capacity. For these very reasons, Lexar has also designed the Professional 2000x to be able to hold 128GB of data, but you can grab the same card in lower capacity (i.e 64GB SDXC or 32GB SDHC) if you are on a budget.
Professional videographers and photographers should be excited and have their needs satisfied fully with Lexar's speedy and large capacity SD card. The packaging also includes a USB 3.0 SD UHS-II reader and Lexar Image Rescue license that you can use together with the Professional 2000x 128GB card.
Disclosure: Sample was sponsored for the review but all opinions are mine