SteelSeries Apex M800 Review – It's always raining lights with Apex M800, the latest mechanical gaming keyboard from SteelSeries. Unlike the traditional gaming keyboard with backlit keys however, you have complete control to utilise it to the maximum.
You can leave the setup to the default, but if you truly take your time out to customise the technology on these lights, you will be in for a treat. Oh, but Apex M800 is not just about the dynamic lights.
SteelSeries Apex M800 Review – Packaging
SteelSeries Apex M800 Review – Design & Features
The keys, the feel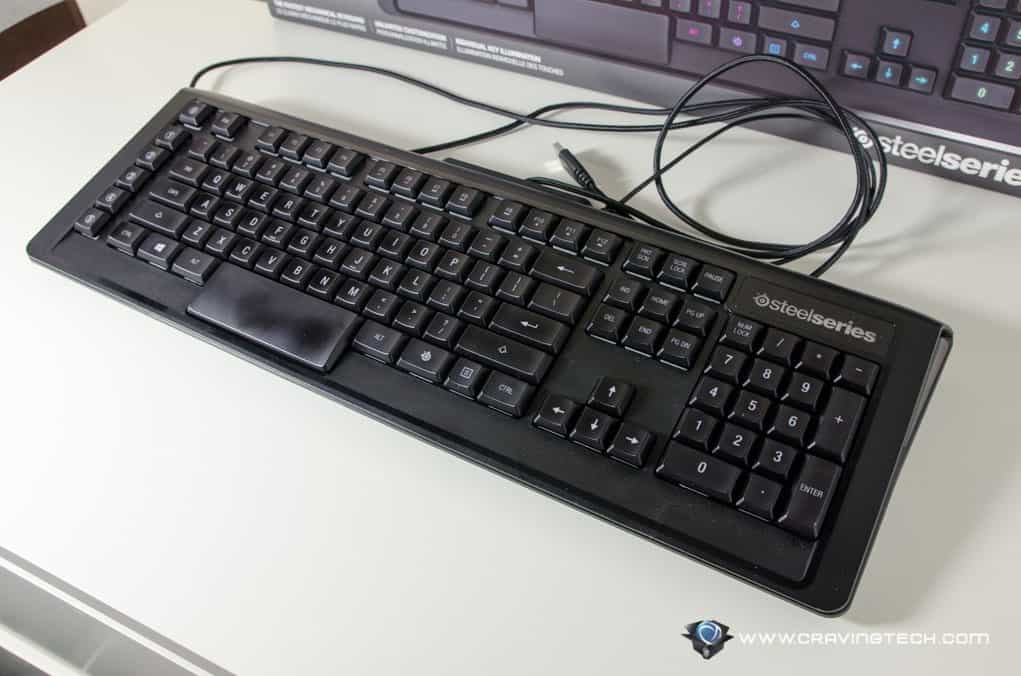 With the Apex M800, SteelSeries focuses on speed and customisability. SteelSeries QS1 switches were made to be more responsive, by having 25% faster actuation (the distant point in which the mechanism registers it as a key press) compared to the standard mechanical switches. On paper, the QS1 switches have a 1.5mm actuation, 3mm throw depth, and requires a 45 centinewton (around 45.88 gram-forces) actuation force.
Comparing it to Razer's new Orange Switch (on the BlackWidow Ultimate Stealth 2014 I reviewed), Razer's switches have a 1.9mm actuation point with the same actuation force. So when SteelSeries claims that the Apex M800 has the world's fastest mechanical switches, they don't lie. Whether that 0.4mm makes the difference or not, will depend on how hardcore of a gamer you are. For online competitive gaming, even the slightest milliseconds matter and any slight advantage you have over your opponent can win you the game.
The keys (and the angle of the whole body) are also designed ergonomically. In my experience, I never tired my fingers out no matter how long I used the keyboard for (either for gaming or typing this review post, for example).
The typing experience feels somewhat in between of a mechanical and rubber dome (the non-mechanical/standard keyboard). It doesn't feel as bouncy but it's not stiff like a rubber dome keyboard. Actions do register faster, even when my brain thinks that the press was not concluded yet. It's pretty quiet yet has enough tactile feedback in press registrations.
The semi-huge spacebar didn't seem right on the eyes at first, but now I'm liking it. The size and positioning don't feel awkward at all and complements the typing experience on the Apex M800.
Dynamic lighting
Individual backlit keys is no longer new. Being able to assign different colors to different keys, again, is no longer new. But how about being able to assign patterns? It's the coolest among the coolest.
The variety of things you can do on the Apex M800 is staggering. And that's how we come to:
Customisation, customisation, customisation
With the Apex M800, you can set how the keyboard should light up (static or dynamic) when it's idle (you haven't pressed any keys for some seconds), active, on-press & after, with combinations of different profiles. This way, you can set the keyboard to illuminate certain keys upon a game launch.
You can also set a cooldown timer on the illuminations. For example, if you are playing an MMORPG game with cooldown abilities, you can program the  ability keys to re-illuminate back after X number of seconds (indicating that you can activate that ability again). If you like to play in the dark, having specific keys to be illuminated will help you tremendously. The drawback is that if you disable illumination on the other keys, you'll have a bit of trouble typing on the in-game chat.
If these amount of customisations are too much for you, don't stress. SteelSeries has kindly enough to have default illumination settings (from subtle to funky ones) available for you to start with. There is also an FPS and MOBA setting to tinker with as a default template.
I also like how the Function key (with the SteelSeries logo on it) will only lit certain keys up, indicating which F-keys can be used:
Apart from assigning lighting patterns, you also have the option to set up powerful macros and multiple gaming profiles (which will automatically switch the macros and illumination configurations). That's a ton of customisations, more than you can think of.
Profiles work flawlessly too as soon as I launch my game (I tested with DOTA2, Left 4 Dead 2, CounterStrike: Global Offensive, and The Witcher 3). It even works when I play the game on Window mode. Click on the game window, and Apex M800 switches to a different profile. Click anywhere on the desktop, and Apex M800 switches back to my desktop profile instantaneously. Flawless.
To ensure that a mere keyboard can handle these much stress, SteelSeries has equipped it with a dual processors CPU inside it. Crazy, huh? And I thought having a processor inside a mouse like the Sensei was amazing enough.
SteelSeries Apex M800 Review Conclusion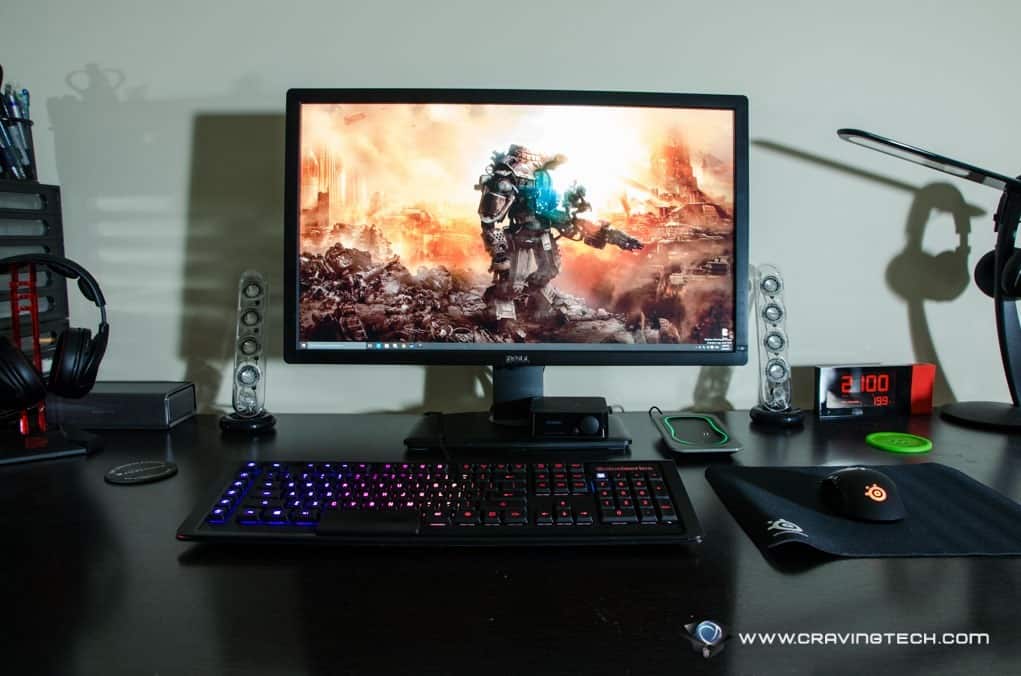 SteelSeries Apex M800 is a seriously crazy mechanical gaming keyboard that pushes the boundaries. It gives you plenty of customisations that will accompany you on your gaming nights, both for show and gaming performance.
It works great as it is, but if you really take the time to customise every game you have with its powerful lighting combinations and patterns, you are in for a treat of a lifetime.
Disclosure: Sample was sponsored for the review but all opinions are mine
[AMAZONPRODUCTS asin="B00SB6DO6M"]