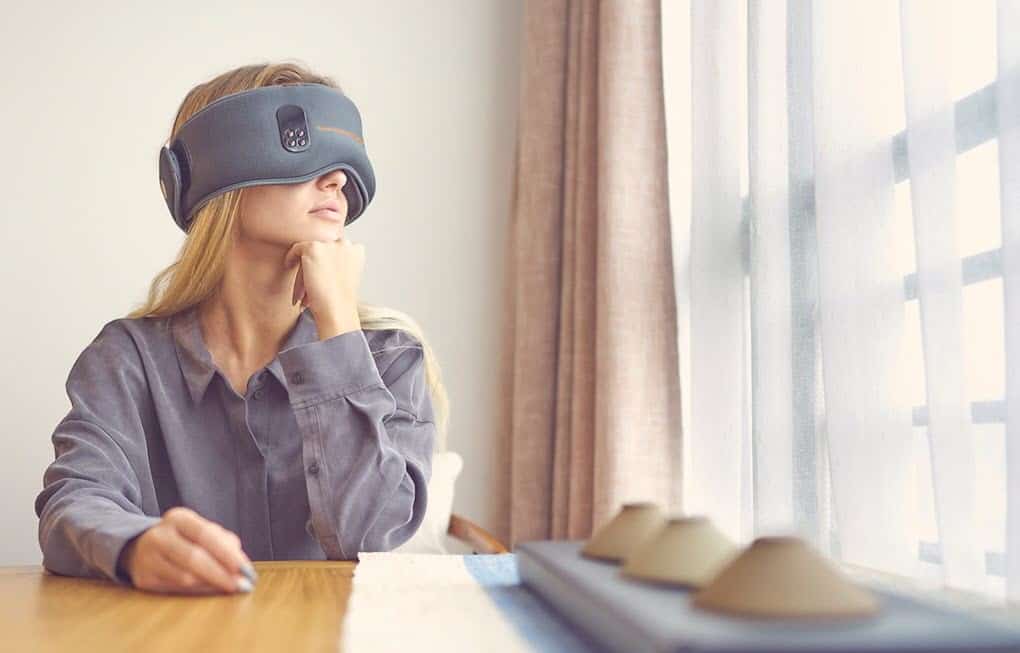 Note: This is a guest post brought to you by GadgetFlow
Missing out on a good night's rest can be draining. While tiredness is synonymous with low energy, jet lag and insomnia can affect your character and make regular tasks more challenging or even seemingly impossible. They can also interfere with your brain and prevent you from relaxing when you need to at night. Even though pure exhaustion may be the solution for some people, the hours or days in between are far from enjoyable.
That's where the Dreamlight mask comes in. By using light and sound, this device helps you rest optimally, no matter where you are.
Better rest
When your brain cooperates, sleep comes quite naturally on regular nights. After spending the day awake, your body requires some downtime for maintenance. However, sometimes your brain misses its cue. Science offers some handy tricks to retrain your brain, and the Dreamlight sleep mask uses every one of them. It even includes a beauty treatment in the mix.
The mask comes with embedded LEDs that offer visual prompts for your breathing. You begin to enter a relaxed state naturally once your heart rate slows down and are only a step away from sweet slumber. To ensure optimal rest, the mask also provides calming audio. You can choose the sound you prefer via the companion smartphone app or fall asleep to white noise.
You can also listen to relaxing music, binaural beats or autonomous sensory meridian response with Dreamlight. Custom soundscapes are another option that can be achieved by simply mixing these channels together.
Complete relaxation
Dreamlight comes with several features to help you relax aside from music and lights. It doesn't put pressure on the area around your eyes, making it easier to fall asleep. Plus, your face won't be sore when you wake up. The mask also completely blocks out any light and has an integrated heart rate monitor to check your comfort levels.
While Dreamlight lacks scientific proof for its claims, each method involved has been proven in different ways. Even though all of the methods don't need to be combined in a single device, it certainly makes it easier for the person wearing it.
More than just sleep
The benefits of Dreamlight don't end there. After several hours of peaceful slumber, the mask gently wakes you up. Instead of using a loud or shocking alarm, Dreamlight gradually brings you back into consciousness using the LED lights.
Last but not least, the mask is meant to enhance your beauty. It claims to do this by using infrared treatment around your eye area, which aims to heal damaged skin.
What's to love about Dreamlight
If you're looking for an all-inclusive device to help you fall asleep, then Dreamlight ticks all the boxes. While it might not help with severe cases of insomnia, it will likely help you overcome jet lag.
Where it falls shorts
Dreamlight doesn't come cheap, especially when you think of it as an LED mask and Bluetooth headphones. But can you put a price on good design?
Note: This guest post is brought to you by GadgetFlow