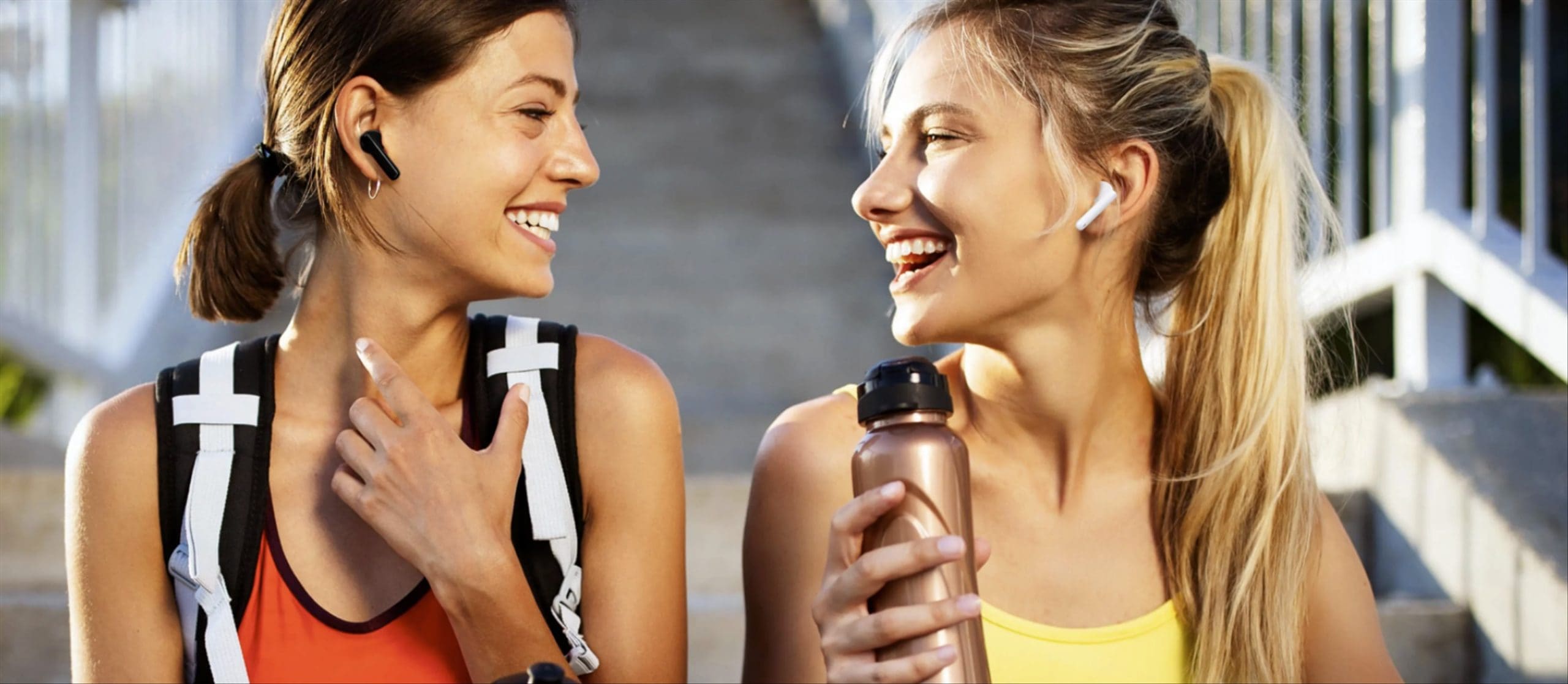 HUAWEI FreeBuds 4i is HUAWEI's new latest TWS (True Wireless Earbuds) that offer fashionable design with ANC (Active Noise Cancellation) and 10 hours of battery life (10 hours of continuous music playback or 6.5 hours of voice calls) when ANC is turned off – all thanks to the new large, high energy density battery.
HUAWEI FreeBuds 4i's oval-shaped and compact design is inspired by the world-famous black sand beach in Iceland. If you are not a favour of Black colour, a classic Ceramic White option is also available.
According to HUAWEI, its ANC components inside the Freebuds 4i can target environments like busy shopping centres, public transport, and even noisy colleagues at the office. With most of us still work at home including myself, we would have to wait for some reviews to see how good it performs.
With three anti-interference technologies, HUAWEI Freebuds 4i offers great call quality experience to reduce environmental noise interference. Plus, it has dual-mic system, beamforming technology, and AI noise reduction technology to make sure you get the best experience possible.
Controlling the earbuds is done via gesture touch like taps and long presses. I wish it can be similar to HUAWEI Freebuds Pro that I reviewed some time ago though. Using unique pinches mechanism, I actually quite like how you can't accidentally trigger an action while pressing the earbuds into your ear canals like other earbuds.
The HUAWEI FreeBuds 4i retails for AU$159 RRP and will be available for pre order from Huawei Experience Store online and in-store at Chatswood, World Square, and Hurstville, MobileCiti, and Amazon on 7 April 2021. The product will launch in Australia on 12 April 2021.
And if you purchase the HUAWEI FreeBuds 4i between 7 April 2021 – 30 April 2021, you will receive a bonus Huawei Band 4 (Black) worth AU$69 RRP.