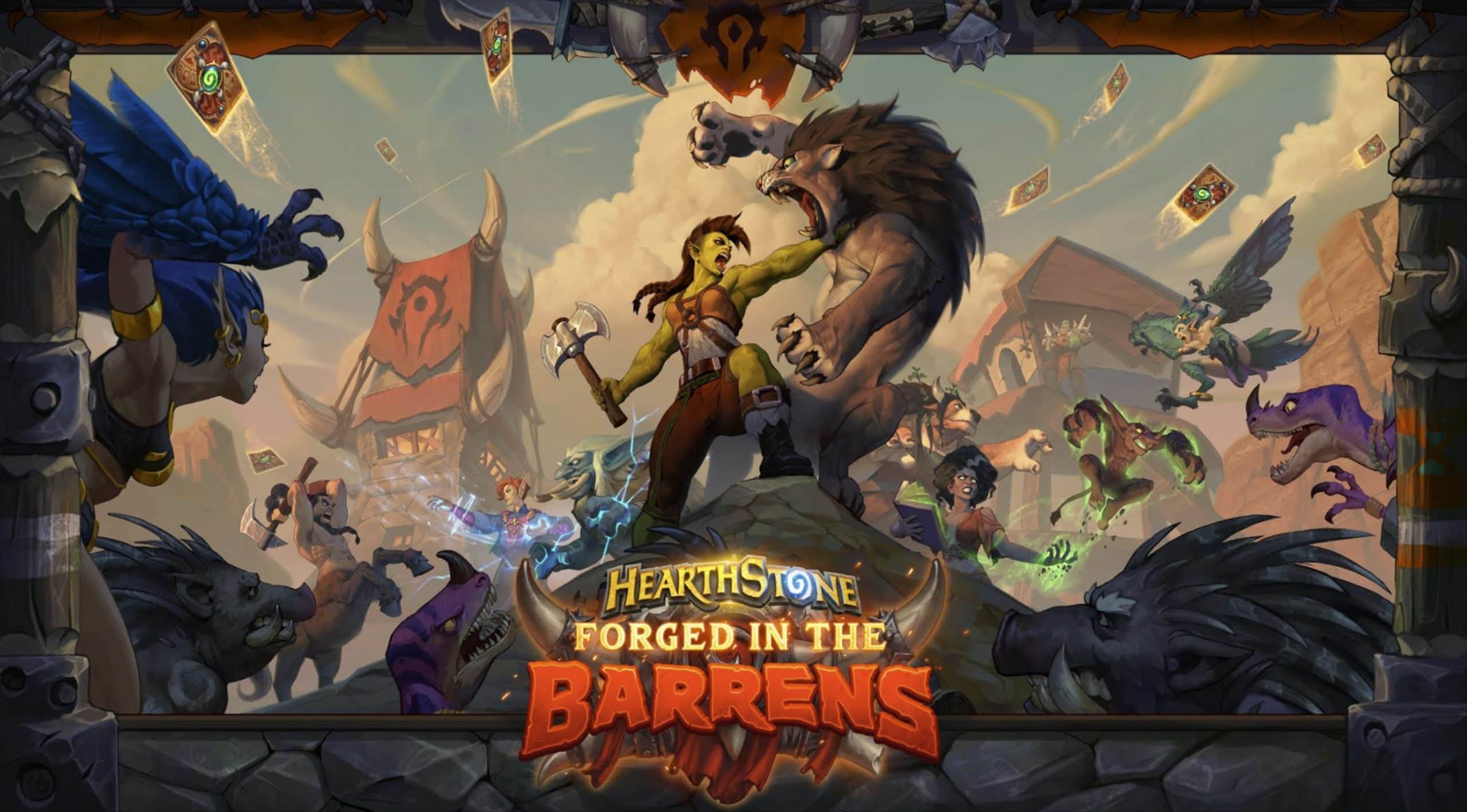 Forged in the Barrens is Hearthstone's latest expansion and it doesn't just bring new cards from the new expansion theme, or a new keyword mechanic as before.
For a start, it removes many of the powerful dragon cards I have used and loved since the Descent of Dragons expansion – which means most of players would need to build a new deck from scratch. But the breaking news is that there is now a Core Set, which replaces existing Basic and Classic Sets. The new Core Set will also update each year keeping the game fresh.
To many, this will be a whole reset or refresh of the game as you find that many Basic cards you've used in the past are no longer playable in Standard such as my Archmage Antonidas or even the go-to Polymorph spell. Not every cool things are put aside, however. Deathwing and Ysera get a different mechanic that what we used to have.
These changes don't necessary mean bad. It's just that when you logged in for the first time, you may be surprised at all these changes and updates – especially if you weren't following any Hearthstone news and upcoming updates before.
Spells are now categorised into six different schools such as Fire, Nature, Holy, Shadow, etc. This allows for more complex combo and specialisations such as a Frost Mage, which is a great thing down the road. Some spells will also get a level up as you hold on to them until you have more mana.
With the new keyword Frenzy, an additional effect will be triggered when a Frenzy minion gets damage for the first time without killing it.
These are pretty new, cool mechanics and we should see different combos and fun decks for the months to come.
So what about the new cards in the Forged in the Barrens expansion?
I've personally been enjoying playing the "No Minion" Mage in the new meta, also known as the Lunacy Deck as it utilises the Deck of Lunacy card which transforms spells in your deck into ones that cost (3) more. It's easy to see the value of this card as 100% of your deck consists of spells.
Thankfully, there are spell cards to support summoning minions for some board control and you'll also have plenty of spells to clear high-cost minions and the whole board. But what makes this deck fun is the amount of crazy randomness you can get with Deck of Lunacy. There were times when I was at a lost but Deck of Lunacy saved me with just the right cards and spells. Obviously, many would be expecting to get the Nagrand Slam at the cost of just 7 mana for the ultimate win.
However, there were times when I got "useless" spells like the Commencement – which is a good spell, but since you have no minions in the deck, it's as good as going to the bin. This deck is apparently very popular as 90% of my Mage opponents are on the same deck and I've read that it has more than 50% win rate, which is quite good.
Paladin class is also getting lots of good cards focusing in either Secret Paladin, Holy spells, or Librams, so I'm going to dig into these and start building a new Paladin deck to try on too.
There are also new interesting cards like these watch post cards:

While they can't attack, they can become a pesky problem if not removed and they are low costs to summon.
Forged in the Barrens expansion is live now so if you haven't been playing Hearthstone for a while, this is definitely a great, fresh, new start to play again.