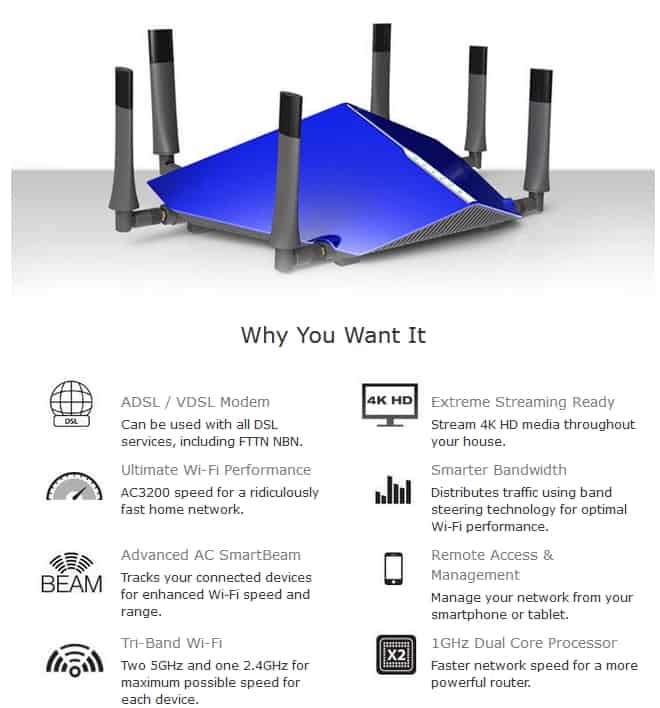 The new modem router from D-Link, the Taipan (which I'm still reviewing at the moment), can be used with all xDSL services (ADSL/ADSL2+/VDSL/VDSL2), along with Australia's National Broadband Network (NBN) FTTN (Fiber To The Node).
I'm with Wondercom (formerly TPG) FTTB (Fiber To The Building, VDSL2) but I'd assume the set up will pretty much be the same if you are with another VDSL provider. Forgive me for the jargons and acronyms.
The usual setups are pretty much the same as a regular ADSL/ADSL2/ADSL2+ connection, except that you need to enable VLAN ("Enable Tagged Vlan option) on the D-Link Taipan (under Settings – Internet):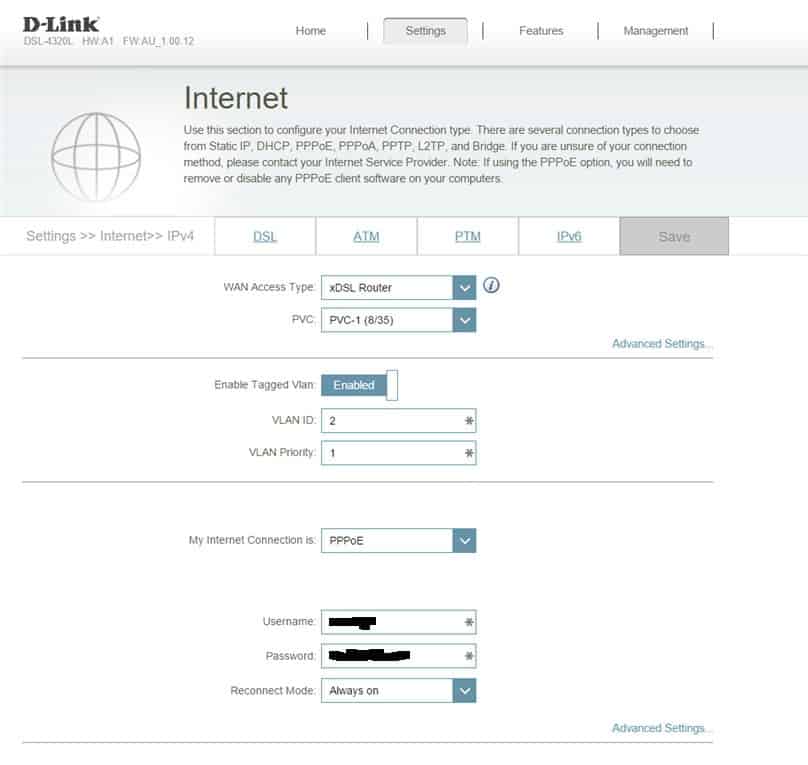 Depends on your provider settings, you may have to enter a different VLAN ID number. The easiest way to find out is to go to the standard modem router settings you got from your ISP. Then, copy the settings across.
Internet Connection type should still be PPPoE with username/password.
My speed test with D-Link Taipan and Wondercom FTTB:
#D-Link #Taipan modem router on 5GHz wireless channel pic.twitter.com/A0FXSPPZwp

— Michael Aulia (@michaelaulia) November 19, 2015
D-Link Taipan review coming up, stay tuned.