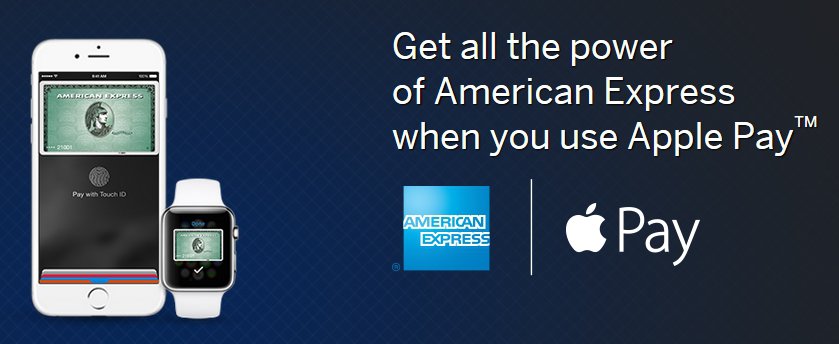 Today in Australia, you will see iPhone or Apple Watch users paying their burgers or groceries with their funky Apple gadgets.
As mentioned by American Express Australia weeks before, Apple Pay will launch in Australia before end of the year. Note that this only applies to Amex card owners, and not the banks' issued Amex.
How to use Apple Pay in Australia (or pay with your iPhone)
First of all, you need an American Express card (not the one issued by your Australia bank). The card has to be from American Express, which you can apply online from American Express Australia.
There are plenty of cards to choose from, but you can go for one of the $0 annual fee cards: the American Express Essential or the Qantas American Express Discovery (to earn Qantas Frequent Flyer points if you are already a member) credit card.
Application is free and can be done online. I've applied for one and waiting for my card to arrive.
How to enable Apple Pay on your iPhone
Make sure you have a device that supports Apple Pay and that it's updated to the latest iOS. Supported devices are iPhone 6 or iPhone 6 Plus and later, running iOS 9 or later.
Open the Wallet app, which should have a new option to add your Amex card in (assuming you already have one).
#Apple Pay is here today in Australia. No iOS update needed. Just open your Wallet app to add your @AmexAU card pic.twitter.com/kxL87UDpMf

— Michael Aulia (@michaelaulia) November 18, 2015
Just follow the instructions to add the card in.
How to pay with your iPhone at stores and restaurants
First of all, the POS (Point of Sale) system of the place needs to be able to accept contactless Amex cards. Some place do not accept Amex cards and some do but you have to swipe or insert the card in.
Here are some places that already accept contactless Amex cards: Myer, Coles, Woolworths, Starbucks, McDonalds, Officeworks, and Zara. I'm sure there are a few others but these were the stores that I have tried myself with my bank-issued Amex card before.
Upon paying, place your phone near the contactless terminal (you don't have to tap/touch it with your iPhone). Apple Pay should automatically appear on the screen where you need to place your thumb (TouchID) for verification. That's it.
Note that there is no under $100 transaction limit and paying with Apple Pay is actually more secure than using your credit card (so don't be scared). No credit card numbers are being exchanged and someone would need to, ahem, have your thumb for validating the transaction should they somehow manage to steal your iPhone.
I've heard many people applying for Amex cards just because of Apple Pay, so I hope Aussie banks take a note of this and follow suit.