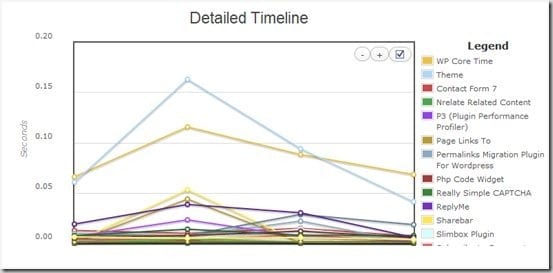 Having a high CPU usage on your WordPress blog and wondering what plug-ins are stalling or slowing your WordPress blog down? Aren't you frustrated at times when you can't find what's causing the problems?
A WordPress plug-in called P3, or "Plugin Performance Profiler" can help you by scanning all of your active plugins and identifying the load time.
I'm currently using 43 plugins on my blog (yes, it's a lot) and honestly it's really hard not to use all of them. Besides, I'm quite happy with my blog's performance and thanks to HostGator, so far this blog can still survive a 4,000 visitors-a-day traffic.
After you install the P3 or Plugin Performance Profiler WordPress plugin, do a scan by pressing the "Start Scan" button.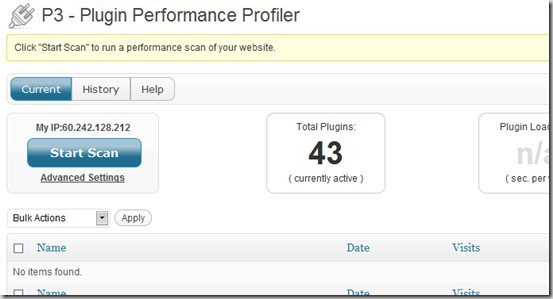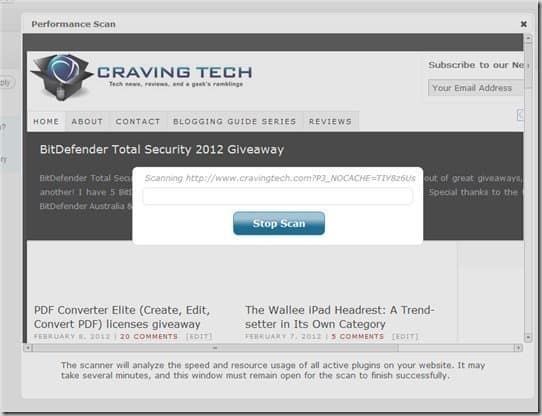 Wait for a few minutes, and the plugin should display the report to you.
The Runtime by Plugin is probably the easiest to look at as you can see from a short glance, which plugins have the biggest impact to your site's load and speed.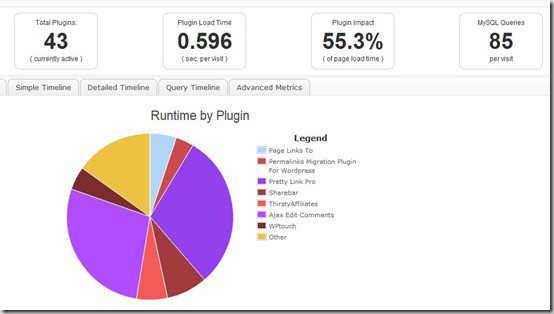 You can also browse through the other reports through the tabs on top: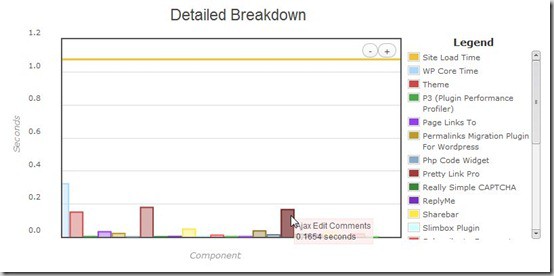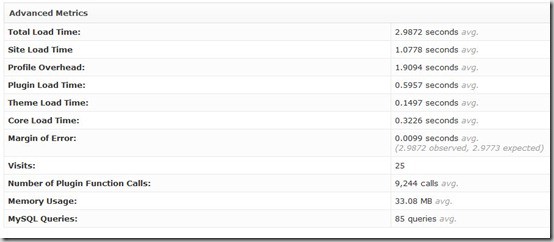 To make sure that I got an accurate reading, I tried running the scan again (though it seems that the plugin does explain about having a possible margin of error which is relatively a small number from the stats).
But yeah, as I said, the Runtime by plugin report is probably the easiest to look at.
1st Scan: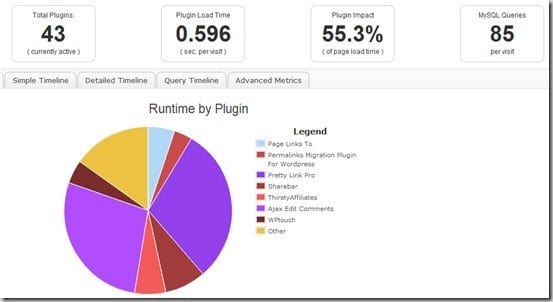 2nd Scan: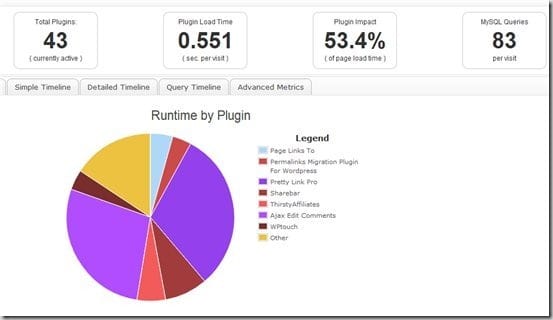 As you can see, they are not much different at all. In stats, the differences are quite minimal.
From the stats, it's quite clear that I need to remove the Pretty Link Pro and Ajax Edit Comments plugins, if I want to see better results. As I'm currently reviewing ThirstyAffiliates, I can safely remove my Pretty Link Pro plugin away (similar functionalities). From the graph, I can also see that the Ajax Edit Comments plugin is taking quite a chunk of that pie. Though I feel sad that I have to let it go, it's for the best – and besides, it's not really making a big deal anyway unless if you have super indecisive commentators on your blog.
After removing both plugins, here is what I got: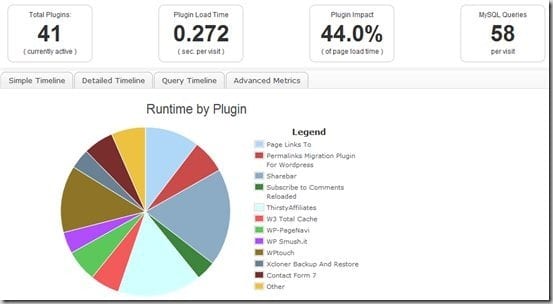 It makes quite a huge difference, especially the Plugin Load Time (down from 0.551 to 0.272 second) and also the MySQL (Database) Queries (down from 83 to 58)! Now, obviously you may not notice the speed improvements with bare eyes but it has certainly helped to ease the server's resources a bit.
Now that the graph has been updated, you just have to keep on optimising and removing plugins that are "not really necessary" and keeping the "must have".
You can name your tests and keep the records of history with the P3 plugin if you like:

This way, you can play around while observing the impact of your tests one at a time.
P3 (Plugin Performance Profiler) is a great plugin to identify which WordPress plugins are causing the high CPU usage or slowing your WordPress blog down. It may not be the perfect and most accurate plug-in to pinpoint a particular nasty plug-in but it's good enough.
Do you know any other good plugins to pinpoint a bad plugin when you are trying to reduce the load on your blog?