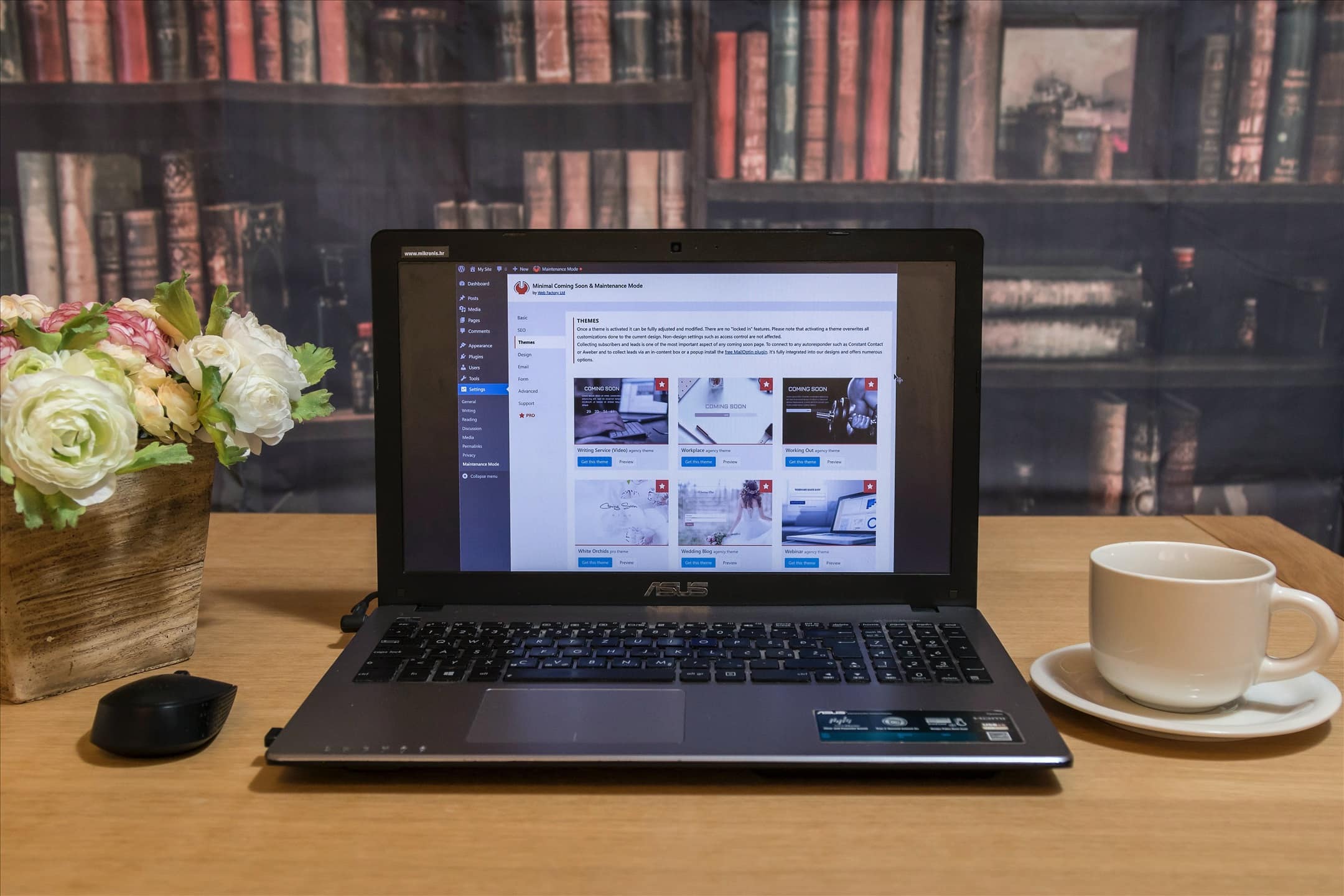 Note: This is a guest post written by John Clarke
A CMS — or content management system — is a type of software that enables users to build and update websites with ease.
Building a website from scratch is hard — really hard. It requires in-depth knowledge of various coding languages (such as HTML, CSS, Java, Javascript, and Python) plus a healthy dose of patience to construct even a basic website, let alone one that engages and inspires users.
Enter the content management system. All traditional CMS' are made up of two parts, the front-end (also known as the content management application, or CMA) and the back-end (also known as the content delivery application, or CDA). The CMA is where you can add and manage content on your site. The CDA, on the other hand, is where the more technical work of loading and processing a web page occurs.
Combined, the CMA and CDA work to allow non-tech savvy users to create beautiful, responsive websites. Websites built using a CMS are customisable, user-friendly, secure, and cost-efficient, which is why many businesses (and web developers) opt to build using this software.
There is no one single CMS platform. Rather, it's a term used to describe a type of software, of which there are many different developers. When it comes time to build a new website, most business owners struggle to tell the difference between the various CMS options and can become overwhelmed by all the tech-jargon.
Fortunately, the hard work has been done for you; continue reading to learn a little more about some of the web's most popular CMS platforms and discover which one is right for you.
WordPress
WordPress is the world's most popular CMS platform, with an estimated 64 million websites worldwide being powered by the software.
There is a good reason for this. WordPress is one of the most user-friendly, secure CMS options out there.
While some CMS platforms provide specialised services, WordPress is appropriate for all types of websites, from blogs to eCommerce stores. The popularity of WordPress means that there are thousands of custom designs and plugins available, making it simple to personalise your site as you please.
WordPress is also designed with SEO in mind, with plenty of features (such as SEO-friendly URLs, categories, and post-tags) to help you boost your search engine ranking results.
Drupal
Another popular CMS platform, Drupal boasts many similar advantages to WordPress. There are practically infinite options when it comes to customisation and as an open-source platform, there is a large community of fellow Drupal users who can help you if you run into any difficulty.
However, most people find that building a website with Drupal requires more technical knowledge than other CMS platforms, including WordPress. It is not particularly beginner-friendly and if you are looking to build a site using Drupal, it is best to get in contact with a professional Drupal development agency.
With that said, some of the world's most popular and powerful websites were built using the Drupal platform so if you have the time and resources, it may be the solution for you.
Kentico
Finally, Kentico. The main difference between Kentico and the above mentioned CMS platforms is that Kentico is a form of proprietary software. What does that mean? Well, Kentico belongs to the development company and must be purchased for a fee. Drupal and WordPress are open-source, meaning they are free to access.
You might be thinking, why would anyone opt for proprietary over open-source? Well, there are actually several advantages to using a platform such as Kentico.
To start with, Kentico provides a significant library of 'out-of-the-box' features, meaning it does not take nearly as much developing power to get your website running. Given what you are paying for the platform, you can also expect it to be extremely secure and well-tested for flaws and bugs.
Kentico is also highly favoured by those looking to build an eCommerce site or anyone with a particular interest in digital marketing. The platform includes several specific features that lend themselves to these industries, including A/B testing, email marketing, integrated campaign management, web analytics, and social marketing.
Picking the right CMS
Landing on the right CMS for your website really comes down to a few factors. To start with, make sure you understand what the purpose of your site is. Are you looking to build a simple blog that will keep your customers up to date with what's happening? Or, are you wanting to have the ability to sell products online? Knowing the answer to this question will immediately rule out a few CMS platforms while pointing you straight in the direction of others.
Secondly, consider what resources you have at your disposal. If you are looking to create a high-quality website, you should seriously consider investing in professional assistance by hiring out the services of a WordPress, Kentico, or Drupal development agency. Without expert skills and advice, you are likely to run into difficulty very quickly.
Finally, consider the budget of your project. While open source platforms — like WordPress and Drupal — might be initially free, you may have to fork out extra for essential add-ons and scalable features. Kentico, on the other hand, comes with an upfront cost but you can expect more and will have access to customer support.
The choice is yours — and choose wisely!