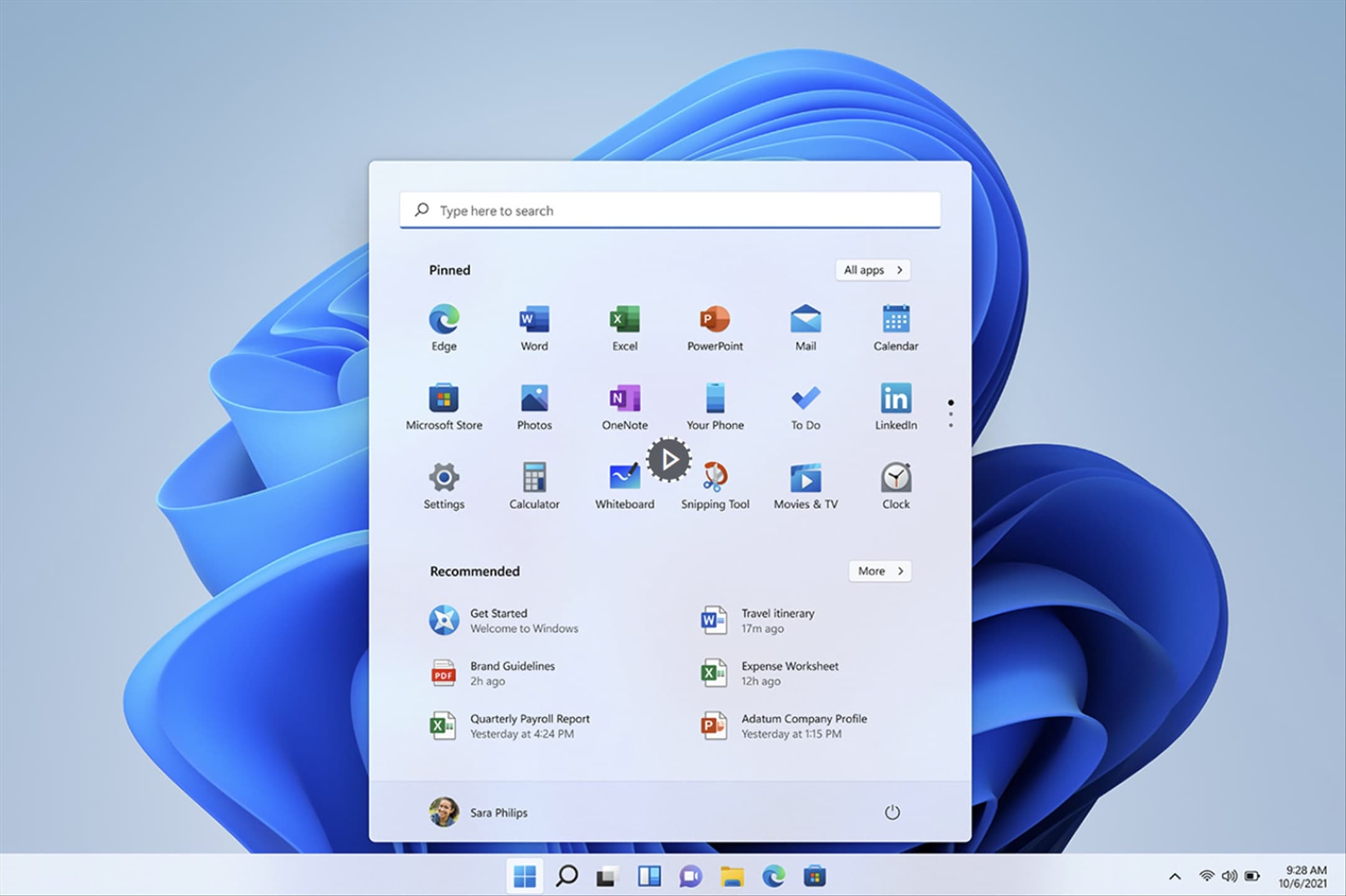 Microsoft has officially announced the Windows 11 today and it looks to be the same as the leaked version we saw around the web for several days. It's the real deal alright.
But if you don't have time to read all the updates, changes, and information about the Windows 11 or watch the entire Microsoft announcement, here are some things to like about Windows 11 in summary.
[1] Updated, modern interface
While Windows 11 doesn't get a huge facelift, it still gets a modern treatment that most people probably don't care about. But looking at something pretty that you use everyday actually has a slight effect in the brain (like when you turn your phone on and you just want to stare at the screen for a few seconds).
Windows 11 has rounded corners everywhere, materials design, softer visual animations, and glossy glass panels on top of other panels. It reminds me of the good, old Aero theme back in the days.
The Windows start menu icon is at the centre of the screen and I'm not sure how to react to that. I guess we'll just have to get used to it like Mac users would do. I personally always use my Windows Start key on the keyboard anyway.
[2] Snap layouts
If you have a large monitor (and hint: this would only benefit those with a big screen or multi-monitors setup), snap layouts allow you to snap a few application windows on the screen. At the moment on Windows 10, you can do a side-by-side layout by dragging one window onto the left, and the other onto the right.
But with Windows 11, you have more options and Windows will also remember the layout set up with Snap Groups.
[3] Built-in Microsoft Teams
I don't really use Microsoft Teams for work but a friend does – so we usually catch up with a group of friends together on it. Compared to using Whatsapp and Zoom video calls, I've found out that Microsoft Teams offers a better video quality and more stable connection overall.
Integrated is cool and it means that everyone has access to it without having to download and install the app.
[4] Able to run Android apps natively
You can install and run Android apps directly on Windows 11. Rather than having to switch between using your desktop and phone while working, you can install the app on Windows and just use your desktop all day long. They will also be discoverable on Microsoft Store and snapped into layouts I mentioned earlier.
And if you are using an iPhone, this also means you can now use both iOS and Android apps without having to own an Android phone.
[5] Gaming performance
Windows 11 offers a new feature called "Direct Storage" which allows Windows to load game assets/files into the graphic card without hogging the CPU. This speeds up loading times quite significantly but this feature does require a beefy spec like NVMe SSDs.
So if you already have these awesome NVMe SSDs like the WD Black SN850, Kingston KC2500, or FireCuda 520, you should be in a nice spot.
Windows 11 will also include DirectX 12 Ultimate featuring DirectX Ray Tracing 1.1, Mesh Shading, Variable Rate Shading, and Sampler Feedback for next gen games – check out what it's all about on NVIDIA page.